Umphrey's McGee brings "Death By Stereo" to First Avenue – Night 1
For the first time since their September 13th, 2011 release of Death By Stereo, Chicago's Umphrey's McGee, returned to Minneapolis, MN. The band, just days off what must have been one super relaxing trip to Mayan Riviera, Mexico for the south-of-the-border resort festival, Mayan Holidaze, seemed focused and in good spirits on Thursday, February 2nd, 2012 at First Avenue. While the venue wasn't sold out, the near-capacity crowd was abuzz, especially those lucky enough to have tickets in hand for the "All Night Wrong" late show that was to follow next door at the 250 person capacity 7th Street Entry. "All Night Wrong" was the first ever Umphrey's McGee all- covers show (with songs chosen by fans).
From the "Phil's Farm" opener, to the "In the Kitchen" encore, Thursday night's show was one of the smoothest Umphrey's McGee shows I have ever seen. It seems some time under the Mexican sun can do great things for a band, as the band played with a calm and focused presence the entire night. The second set was especially nice, starting off with Pink Floyd's, "In the Flesh" > "Another Brick In the Wall" which worked directly into "Out of Order".
The highlight of the set, and of the evening, was an extended version of "Red Tape" from the band's 2009 release, Mantis. "Red Tape" went from its straight-up rock beginnings, into an upbeat bridge that had the band diving head first into a techno jam that had everyone in the room pumping their fists and screaming. Lighting designer, Jefferson Waful, added his luminous touch with lights sparking like stars straight into the crowd, silhouetting the band in deep black. "Andy's Last Beer" rounded out the excellent set in style, before the band returned for an average version of "In the Kitchen" as their encore. Then those who were lucky enough to have tickets to The Entry (I was not one of them), got in line for what sounded like a great time.
First Avenue – Thursday, February 2nd, 2012 Setlist:
Set One
Phil's Farm, Example 1*, Room to Breathe, Robot World -> Alex's House > Go to Hell
Set Two
In the Flesh > Another Brick In the Wall -> Out of Order, Plunger, Walletsworth, Red Tape, FF > Andy's Last Beer
Encore
In the Kitchen
Notes
* with I Keep Forgettin' and Xxplosive teases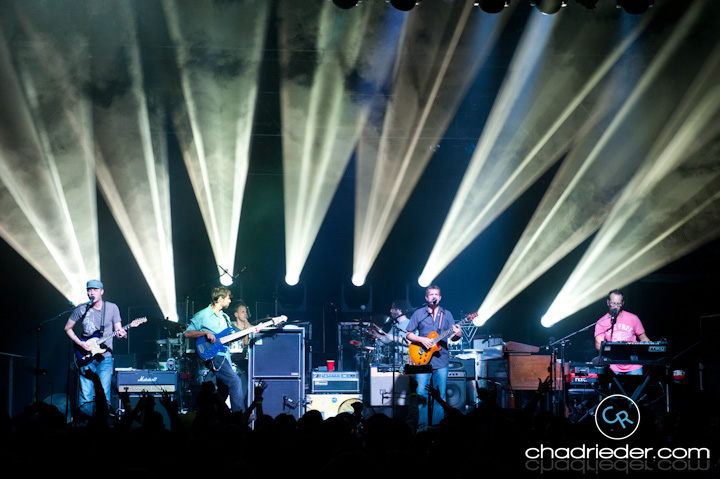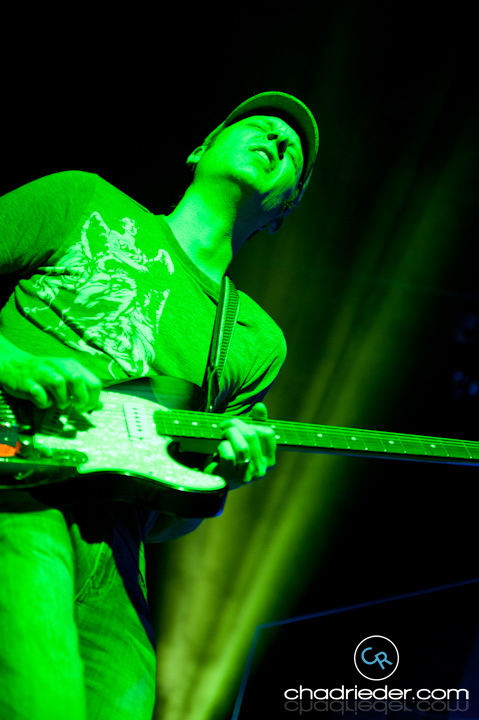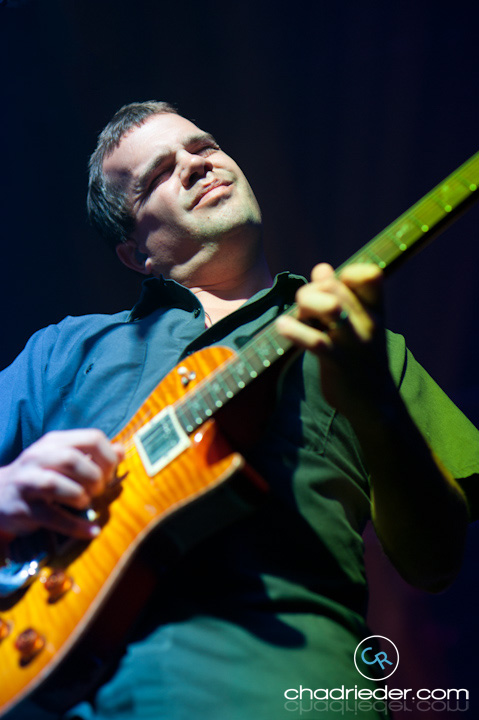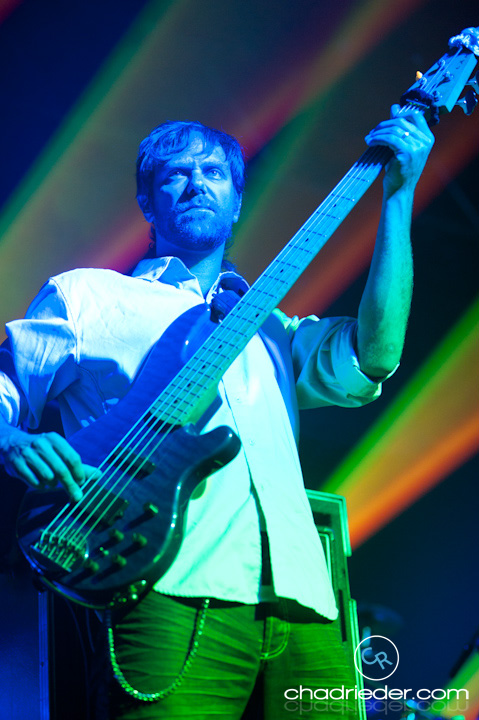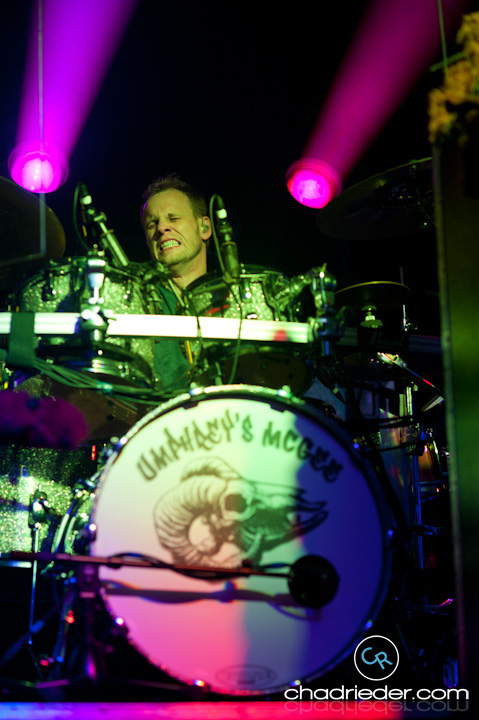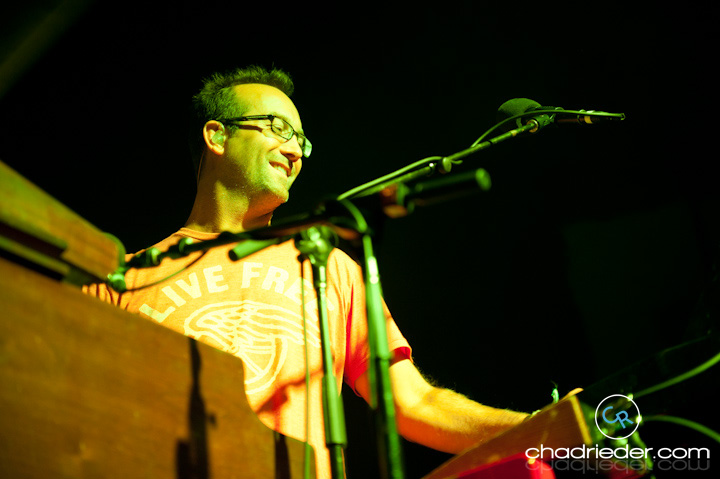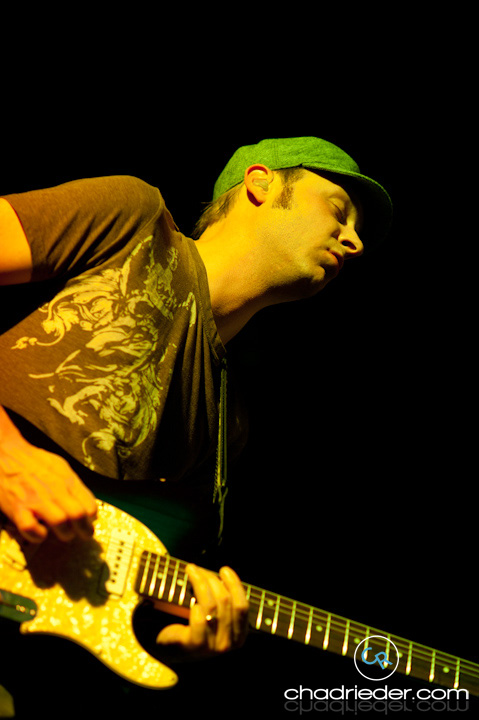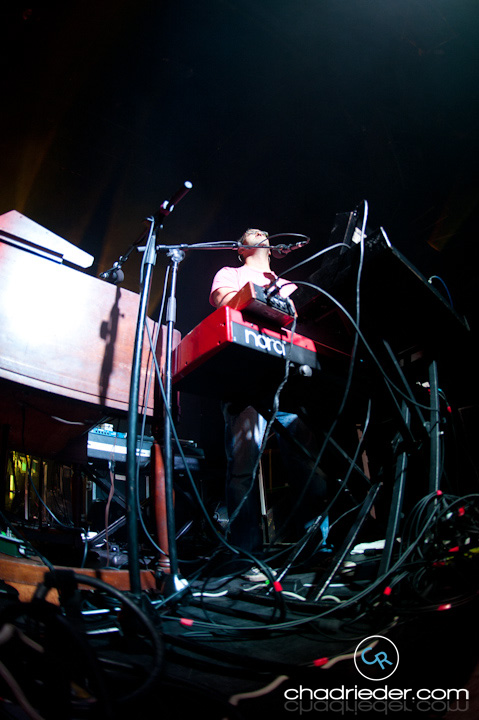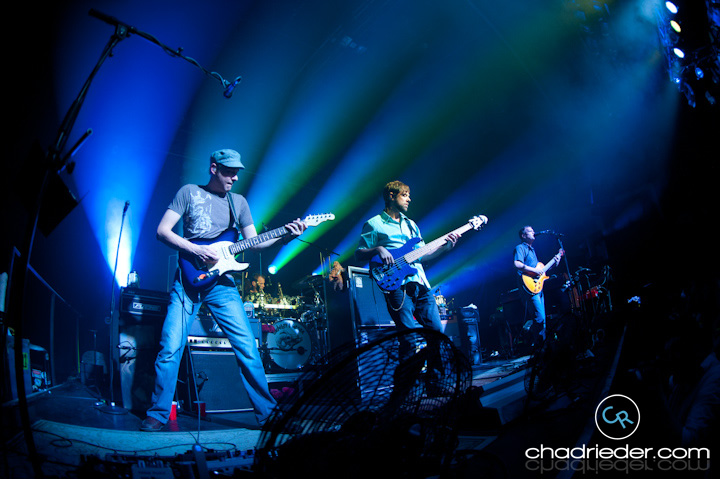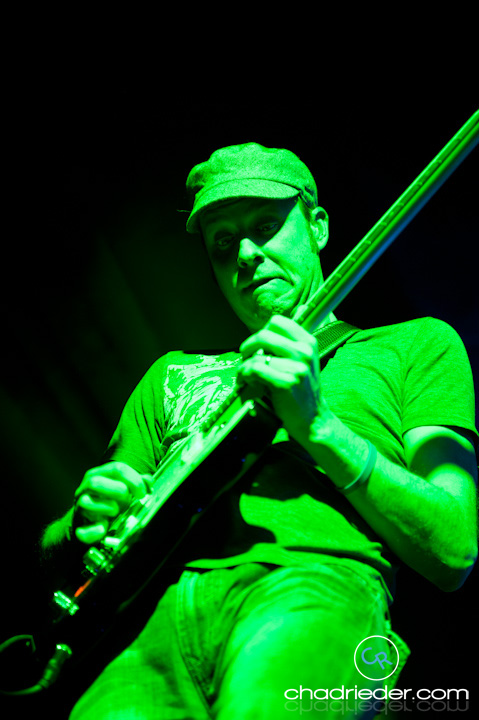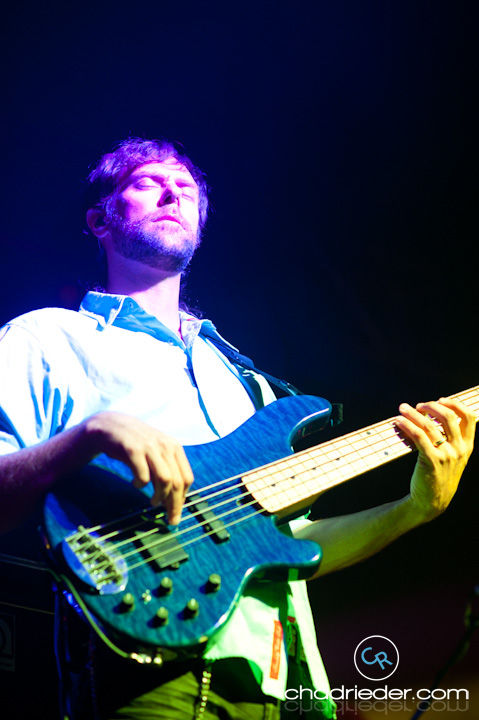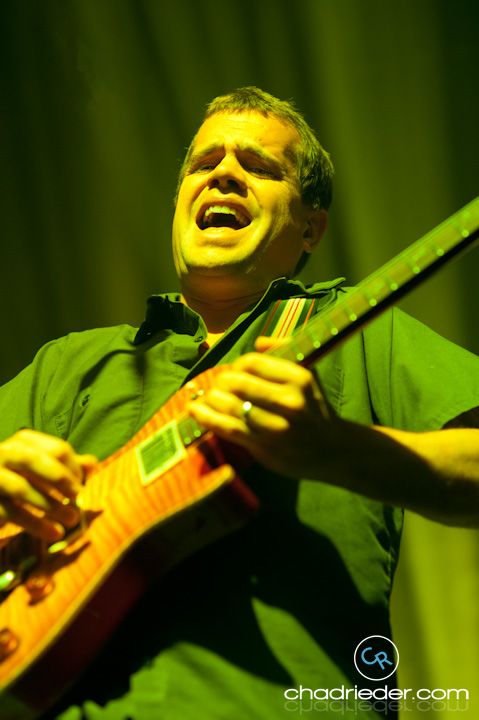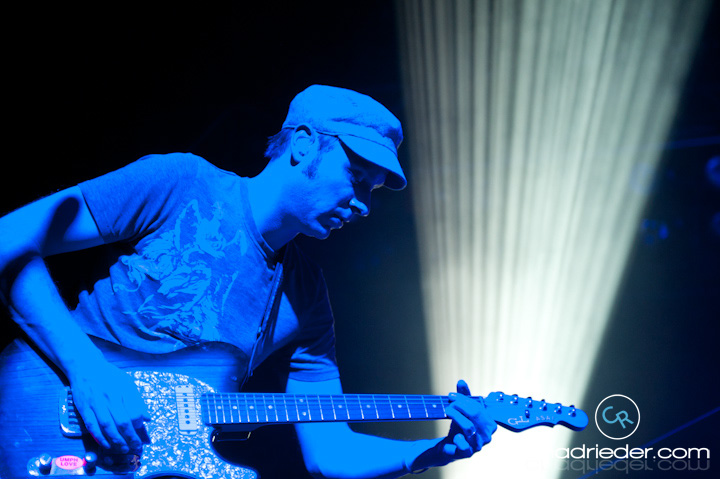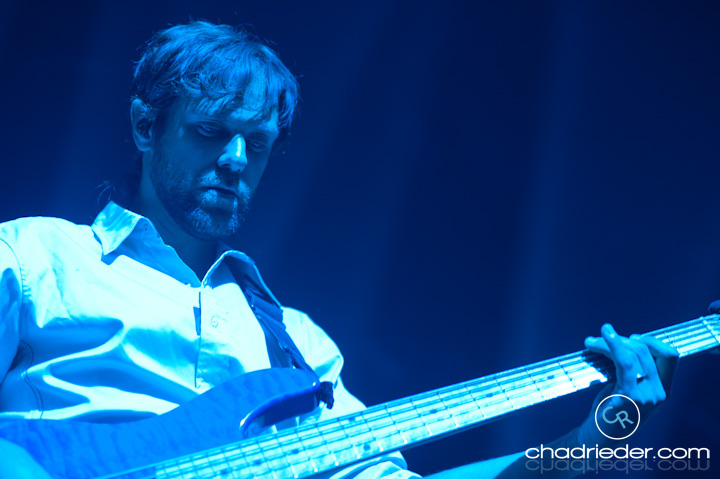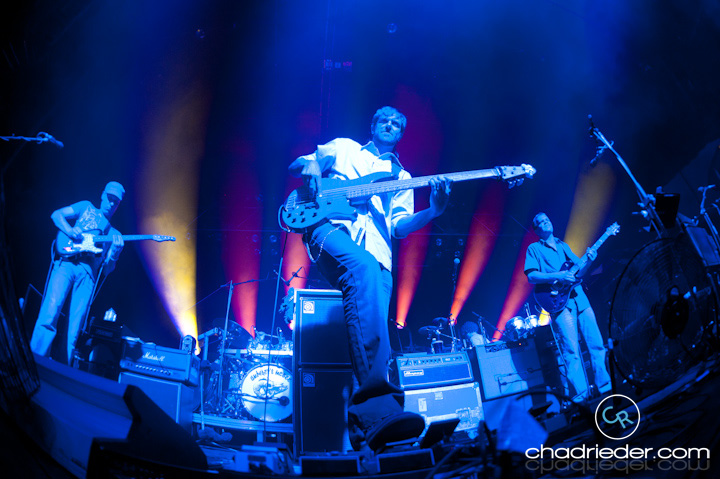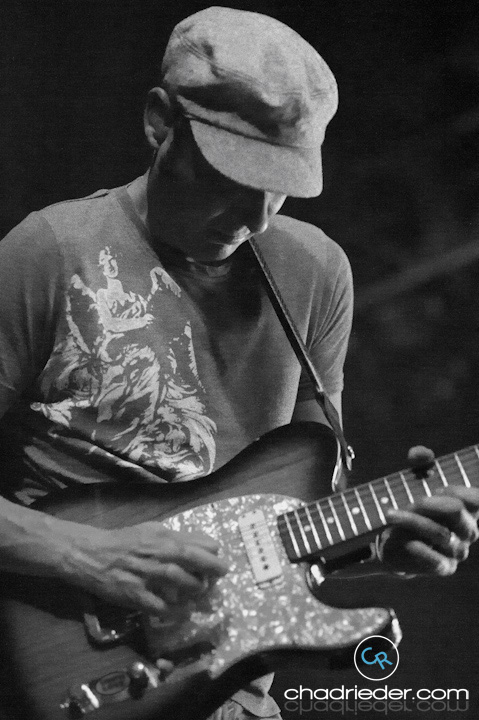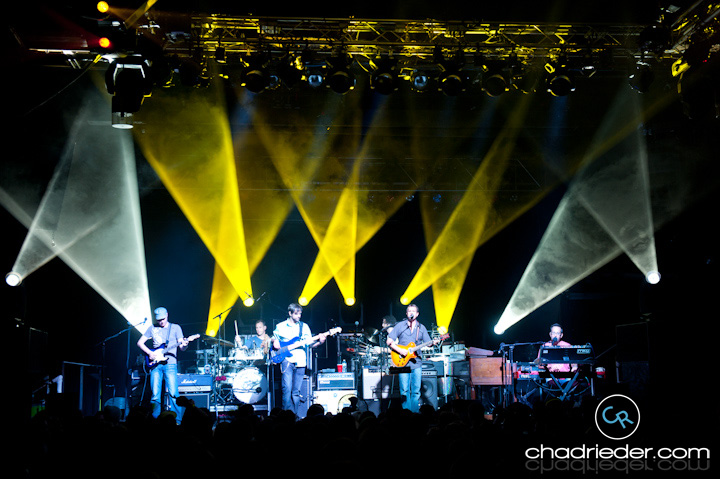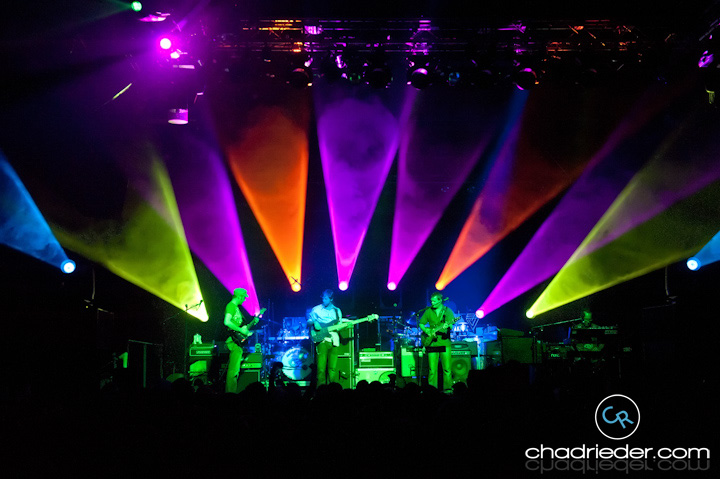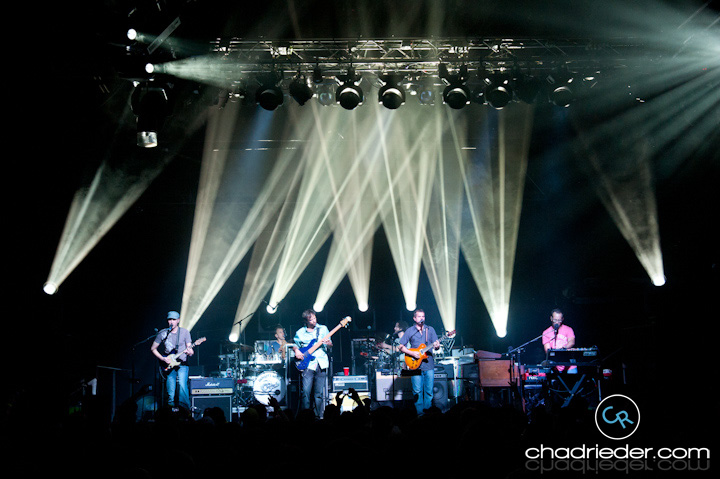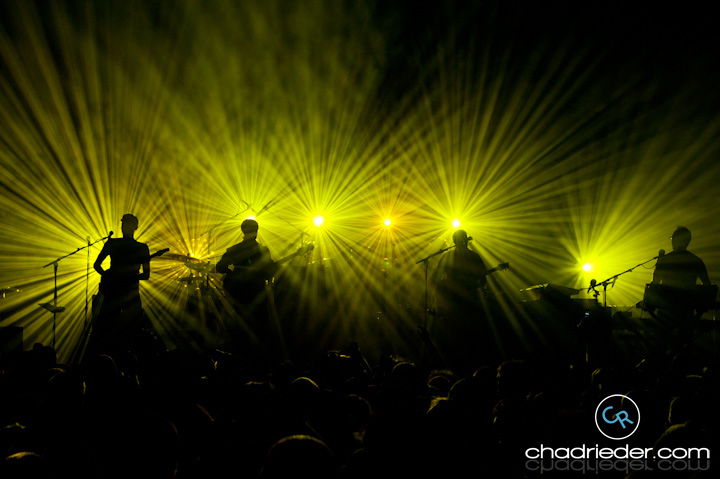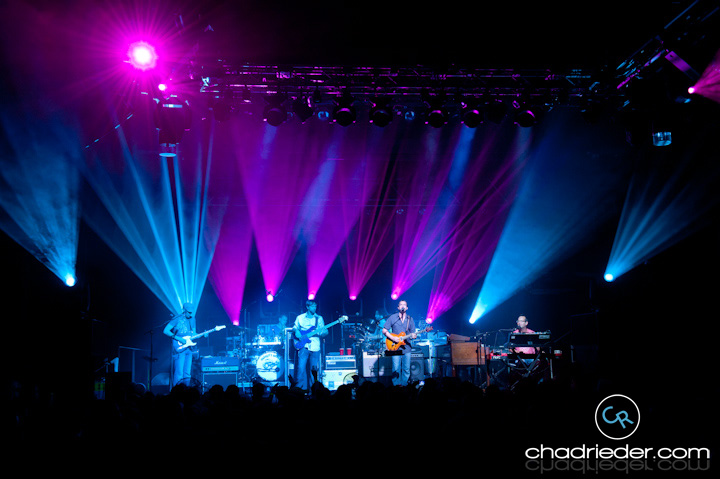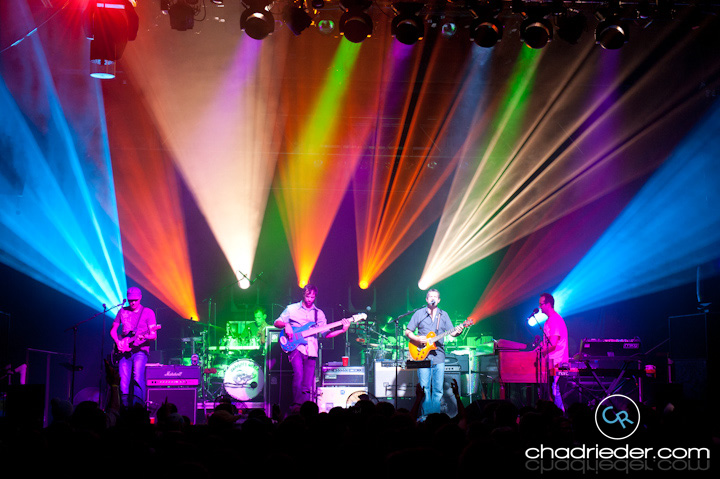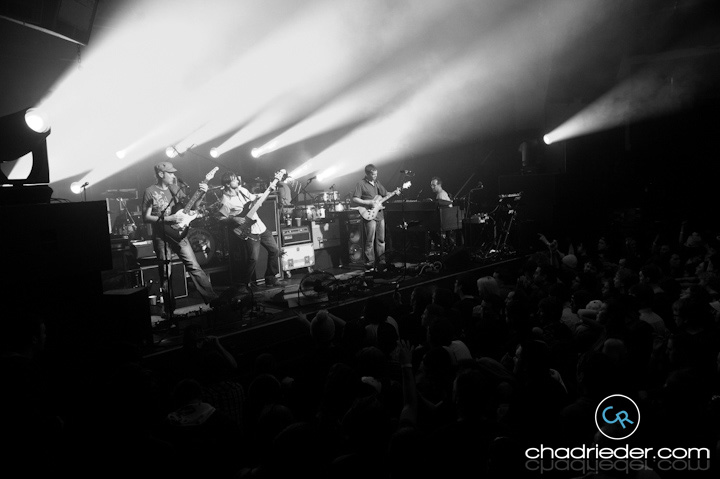 7th Street Entry – Thursday, February 2nd, 2012 "All Night Wrong" Setlist:
One Set
YYZ, Breathe*, Waiting Room, Billy Jean, Immigrant Song, Cocaine, Comfortably Numb, Moby Dick^, All Night Long, Making Flippy Floppy
Encore
Burning Down the House
Notes
All Night Wrong: late night show comprised of all covers voted on by fans
* dub version
^ with Jake replacing Kris on drums