Ryan Adams in top form at sold out Palace Theatre in St. Paul
Alright you're all still here. That's good. That's a good sign.
There was a time in my life when nearly all I listened to was Ryan Adams. My interest peaked around 2005 when his album Cold Roses was released. Backed by his band The Cardinals, Cold Roses is an alt-country masterpiece that is deeply rooted with Americana stylings. Taking direct influence from the likes of the Grateful Dead, it was the first Ryan Adams album to have big sprawling guitars, and those live shows around that time were excellent.
I saw Ryan Adams and The Cardinals play at the Cedar Cultural Center in Minneapolis in 2007. It was a seated acoustic show and the lights were off. It was chilling and beautiful. But the show later that same year at the State Theatre left a bad taste in my mouth and my interest rapidly waned after that. Adams, who is notoriously erratic at times, complained all night of sound issues and cut the concert short. That was enough for me, and the dozens of live bootlegs I had began to collect dust.
That brings us to today. Ryan Adams released Prisoner earlier this year, and it is one of his best albums to date. Heartbreak is a theme that runs deep with Adams, and Prisoner embraces it perhaps more than ever. Heavy with 80s rock influences, and a heart-on-the-sleeve songwriting, this album has once again captured my attention for Ryan Adams.
Adams was in an excellent mood on night two of his two-night sold out run at Palace Theatre in St. Paul. From the start, he was dialed in and the capacity crowd that was packed in tight was enthralled. From the opening song "New York, New York" to the closer "Come Pick Me Up", Ryan Adams and his band (The Unknown Band) killed it. "Gimme Something Good", "Let It Ride", and "Fix It" sounded especially sweet, while "Dear John" from his 2010 release Easy Tiger was just plain gorgeous.
If it were backed by The Cardinals, the jam of "Magnolia Mountain > "Cold Roses" > "Magnolia Mountain" would have sounded so much sweeter. But on this night it fell flat. The "Space" interludes between the songs were a noodly extravaganza that sounded like an unfocused gypsy carnival. "Cold Roses" hit hard however, as did "Prisoner" which was played later in the set. Adams started the song solo and acoustic in front of a single mic, before the band kicked in and laid down a heavy electric foundation. "Prisoner" rocked hard by the end and sounded amazing.
In Adams' style, he took time to say how awesome he felt about the shows at the Palace Theatre while rolling into an improv tribute to St. Paul that was loosely titled "We're All Here and It Ain't Fucking Snowing". It was both hilarious and endearing, and the crowd reacted with screams of delight and a huge round of applause. In another fan-connecting moment, Ryan played "On My Life" for the very first time live. Local film producer Rich (@Richman_VA) put up a marquee on the Uptown Theatre in Minneapolis the previous day that said "Ryan will you please play On My Life this wknd". Although his band had only practiced it once, Ryan obliged, playing the song from his 2015 Blue Light 7″. It built with dynamics and was quite nice.
After a raucous and absolutely stellar "Shakedown on 9th Street", Ryan Adams and his band left the stage, the PA and theater lights turned on, and roadies started packing up. The sold-out crowd expected an encore however and stood stunned. While many people headed out the doors, and majority of the crowd stayed and kept on screaming louder and louder. Five minutes later, the stage lights dimmed and the band returned to play his iconic tune "Come Pick Me Up". It was a great closer to an excellent show, and it became quickly obvious that Ryan Adams is in top form and knows what his priorities are.
Side note: press photographers had to shoot from the soundboard. With low stage lighting and quite a distance, this was very unfortunate. I did however get to stand next to Duff McKagen of Guns N' Roses who happened to be hanging out behind the soundboard for the show!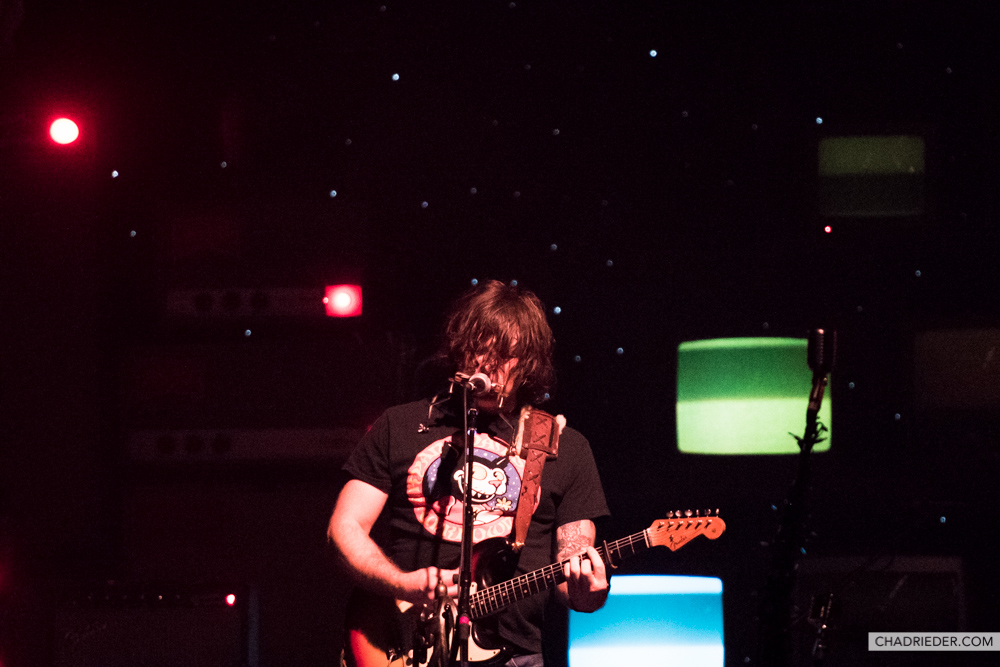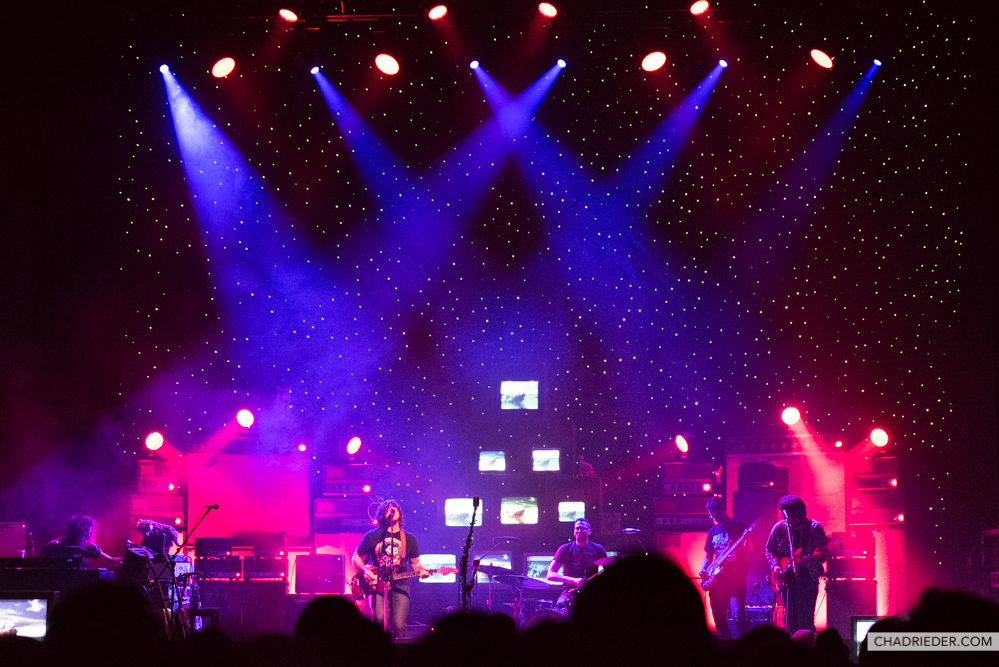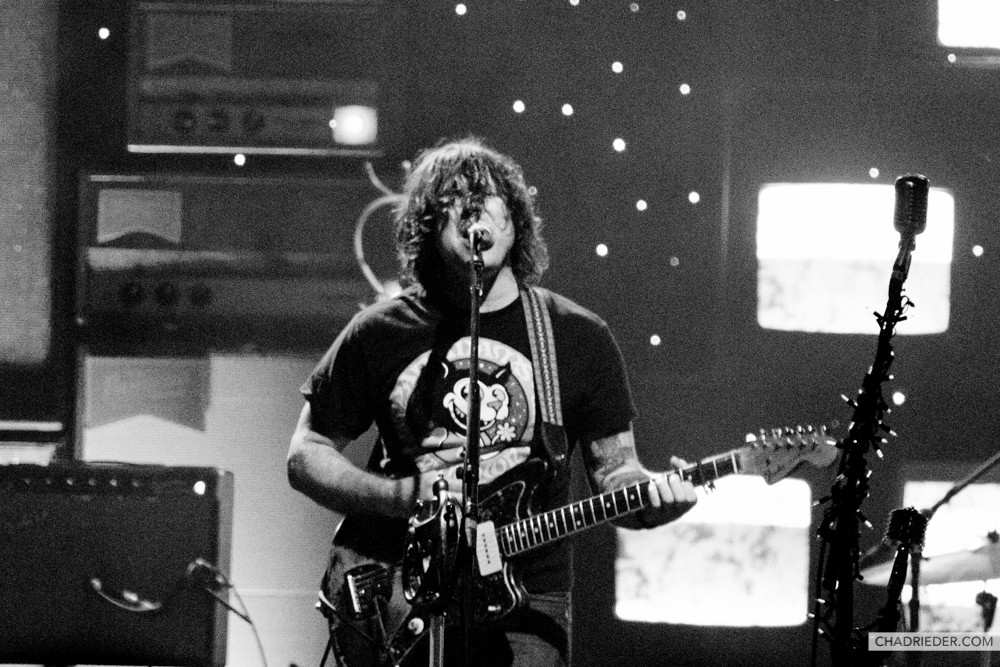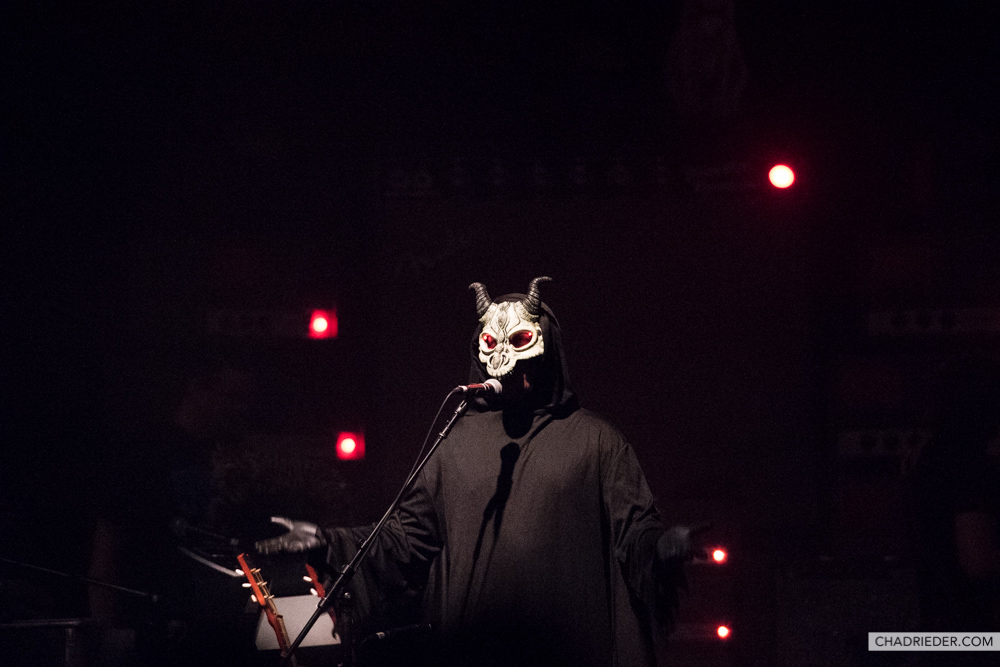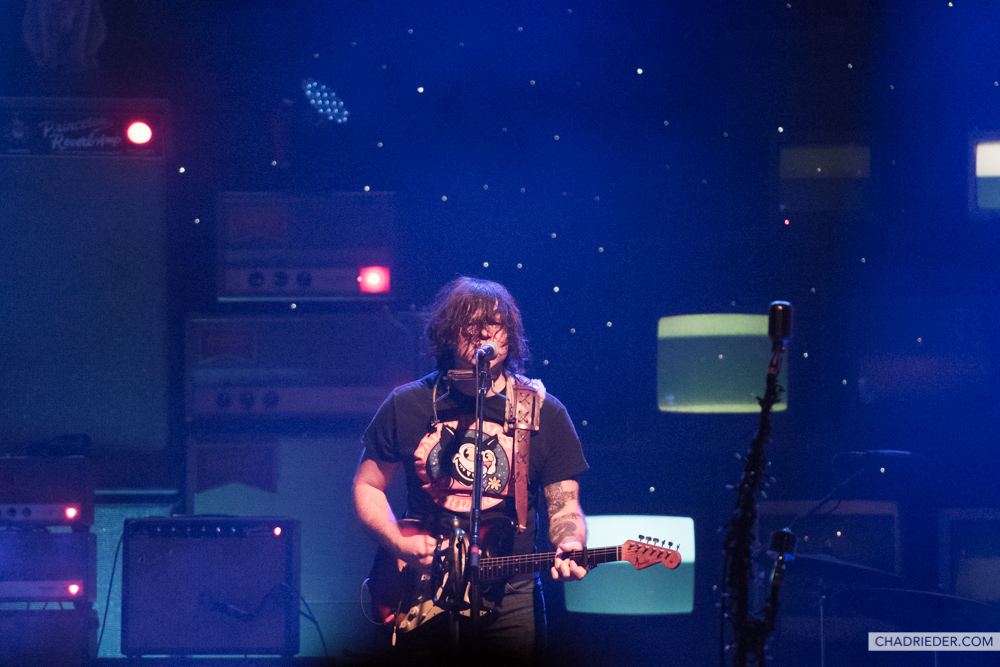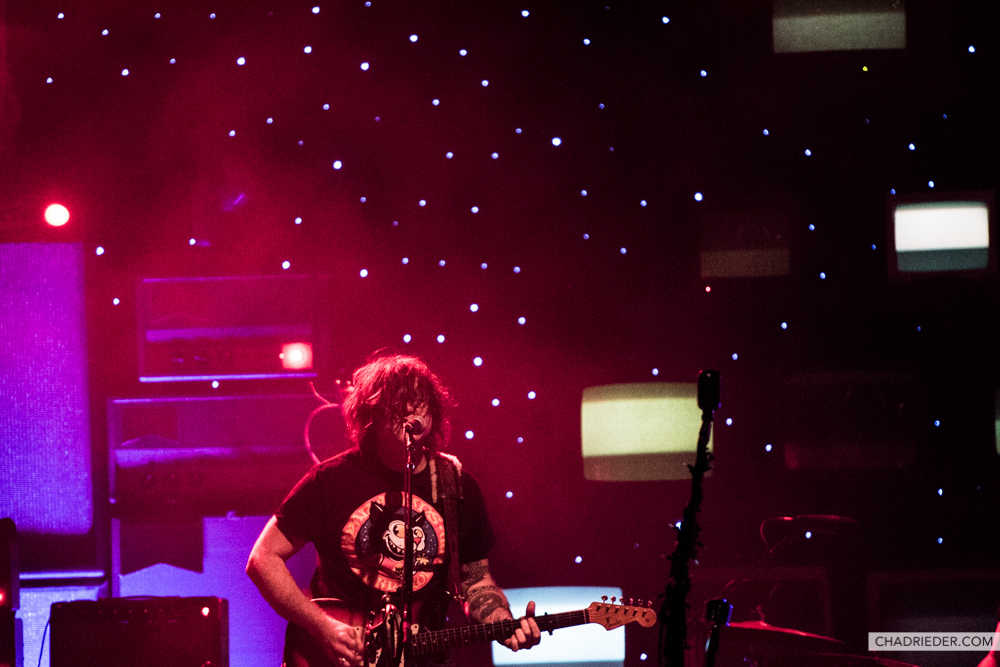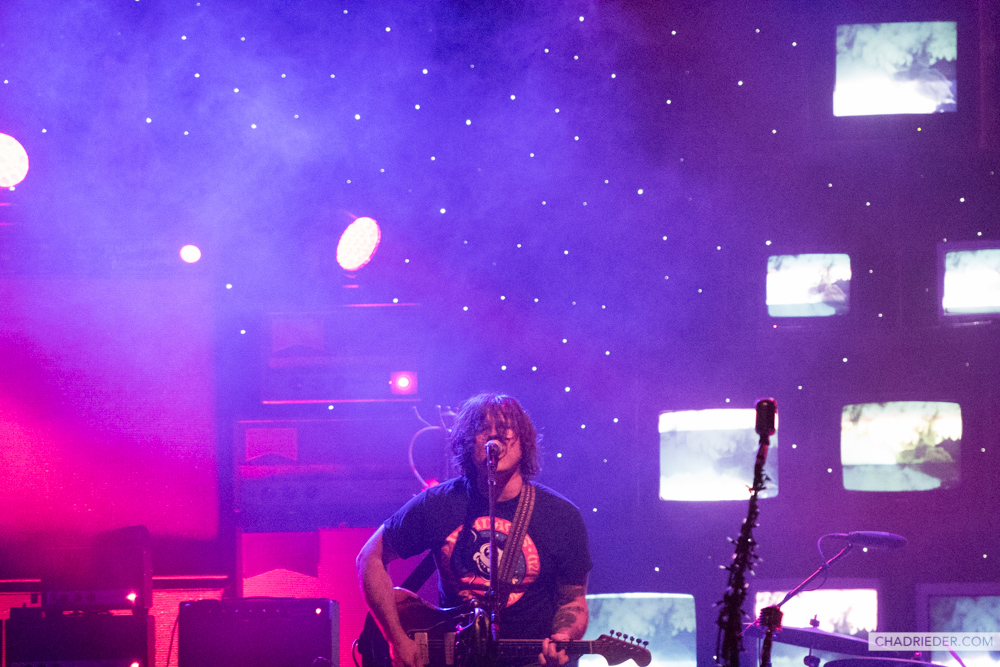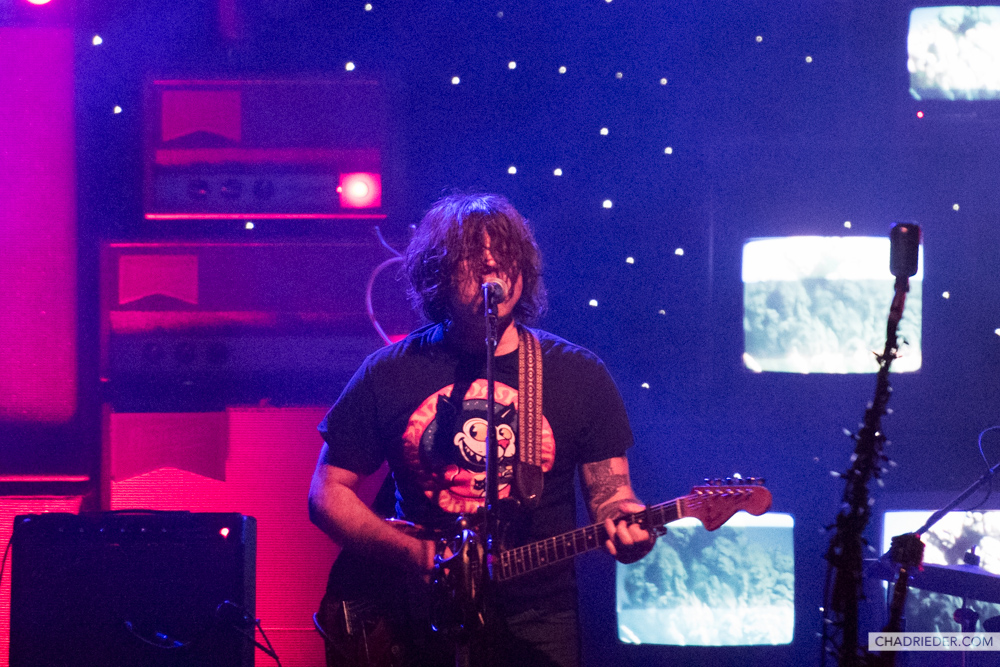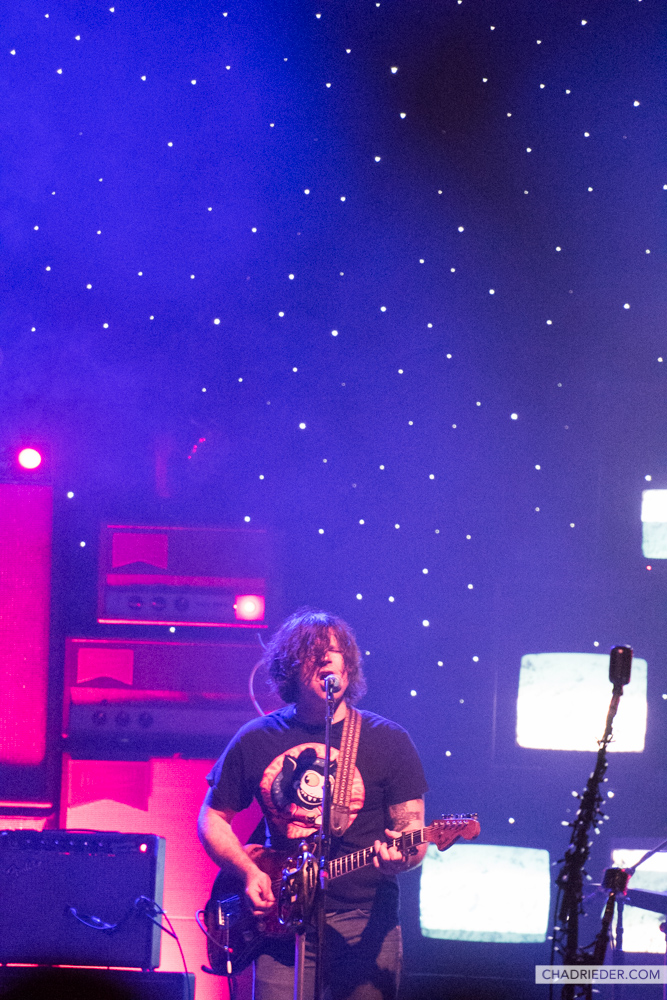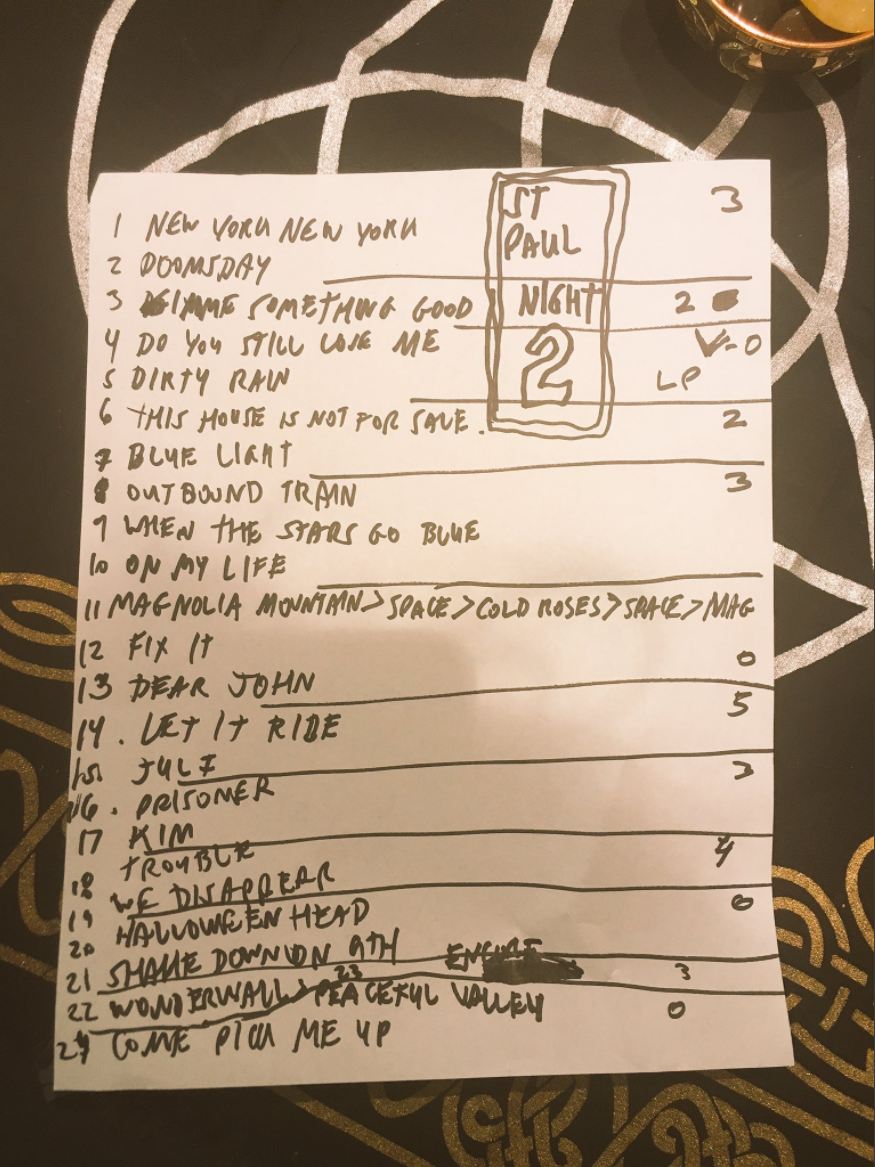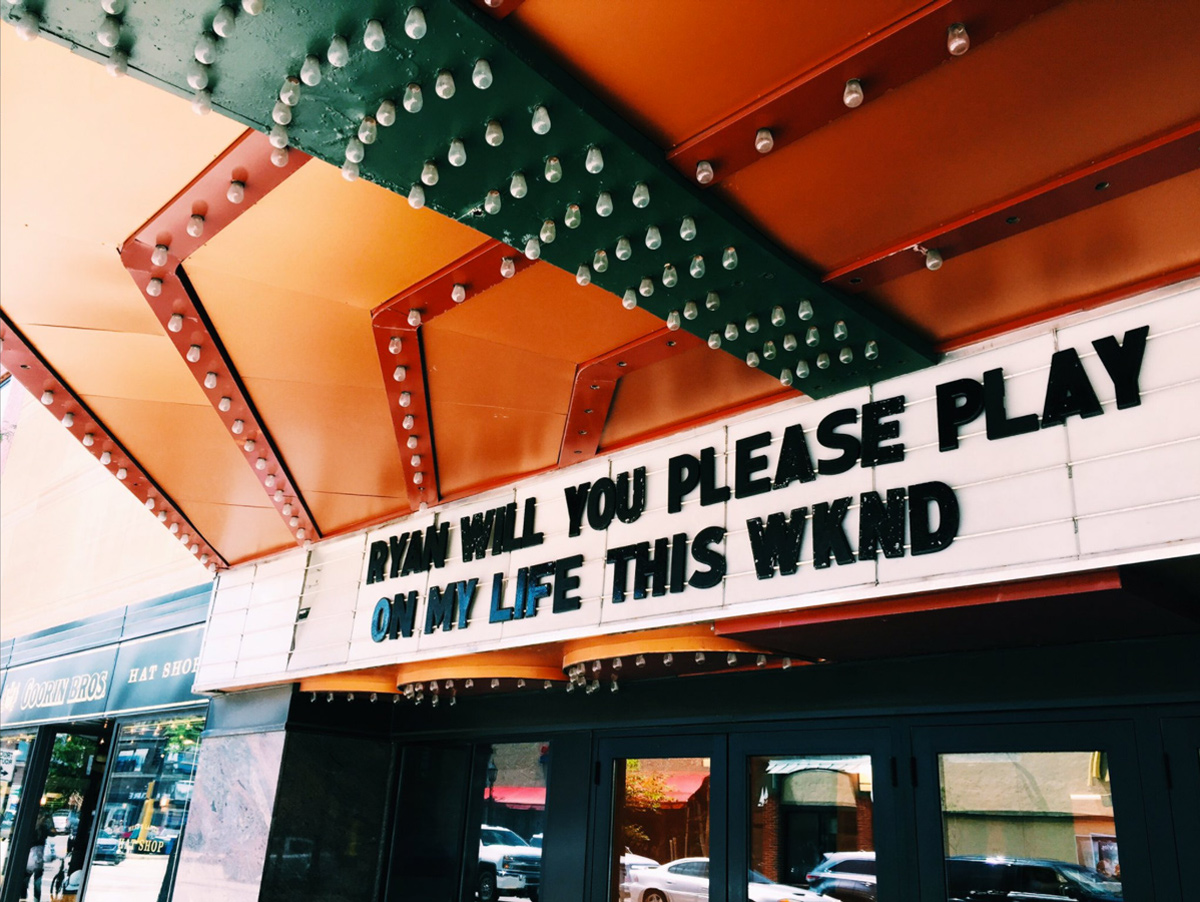 Ryan Adams at Palace Theatre in St. Paul, MN on Saturday, July 29, 2017 Setlist
New York New York, Doomsday, Gimme Something Good, Do You Still Love Me, Dirty Rain, This House is Not For Sale, Blue Light, Outbound Train, When the Stars Go Blue, On My Life*, Magnolia Mountain > Space jam > Cold Roses > Space jam > Magnolia Mountain, Fix It, Dear John, Let It Ride, "We're All Here and It Ain't Fucking Snowing"**, Juli, Prisoner, Kim, Trouble, Shakedown on 9th Street
Encore: Come Pick Me Up
*first time played live
**improv tribute to St. Paul