Umphrey's McGee prog-rocks Summer Set Festival
Umphrey's McGee squeezed in a headlining set at the first annual Summer Set Festival on Saturday, August 25, 2012, before their fall tour starts up in Kansas City on August 30th. With the sale of single day passes, the Summer Set crowd grew from Friday—filling a majority of the main floor area and spanning out far into the lawn. It was evident from the start of Umphrey's headlining set, who many of these extra people came to see.
Their set started at 10:30 with a loose opening instrumental "Catshot". From there on. the set gained momentum and strength as it progressed before ultimately ending with a very heavy "Wappy Sprayberry > Bridgeless". The turning point of the night came when singer Brendan Bayliss took the vocals for the Rolling Stones' cover, "Can't You Hear Me Knockin'". Everyone in crowd was getting down to that groove, and lighting designer Jefferson Waful had them lit up like only he can do.
The slow-building "Puppet String" came after, and was played beautifully. Umphrey's ended their set with an onslaught of progressive rock, including "1348" from their 2009 album Mantis. After that, "Wappy Spayberry", and the guitar-shredding tandem of Jake Cinninger and Brendan Bayliss, had the crowd headbanging before returning back into "Bridgeless".
For what felt like a rather uninspired start, ended with a fantastic explosion that had the entire crowd rocking in appreciation. It is too bad Umphrey's McGee only had time for an hour and a half set, because the engines were revving high when the plug got pulled at midnight. It was obvious that everyone in the crowd was ready to go on for many more hours. The festival really must consider at least two hour headlining sets, if and when, this should take place again.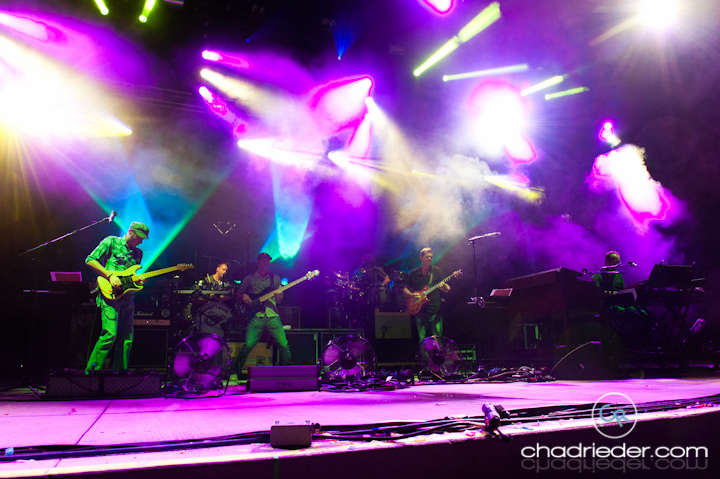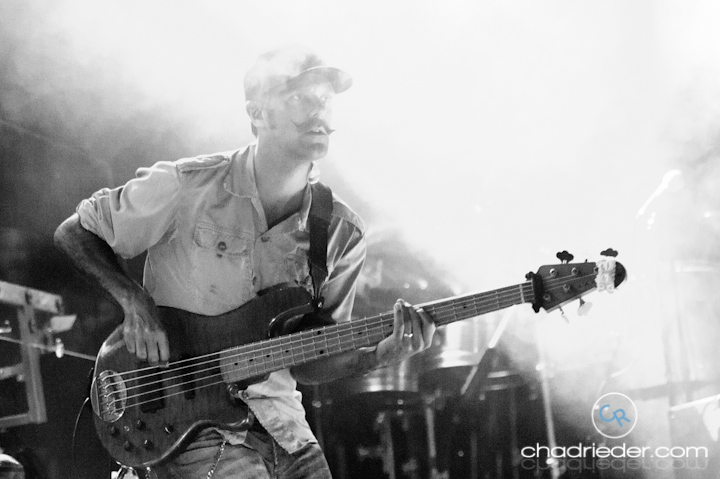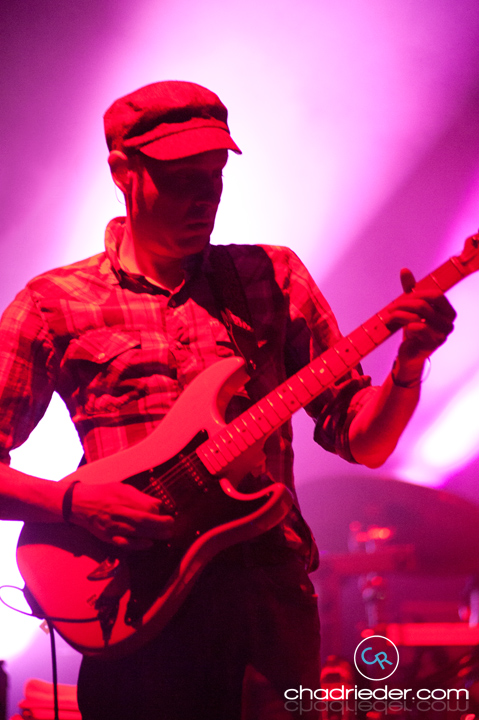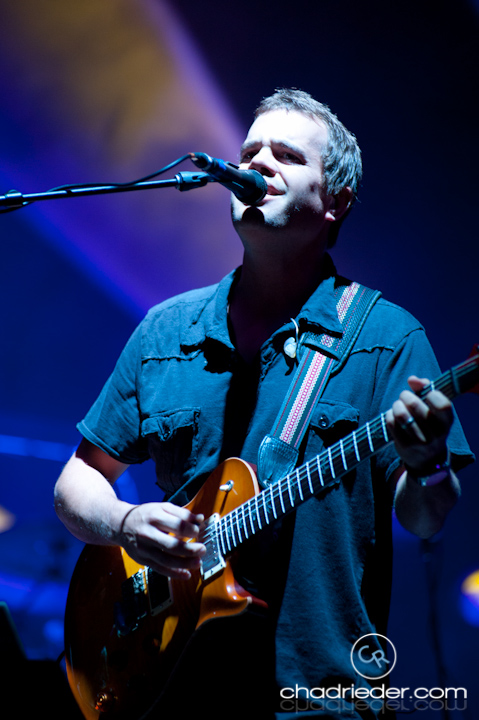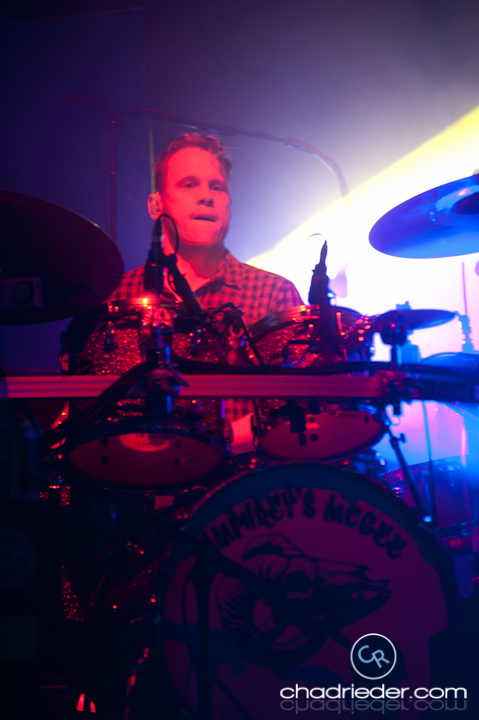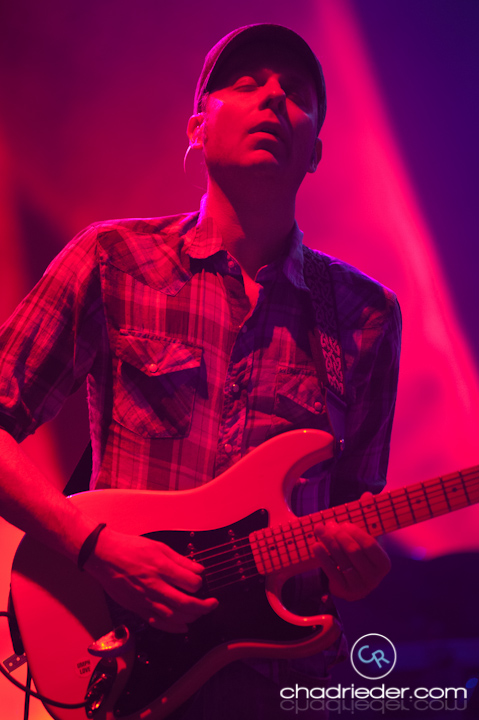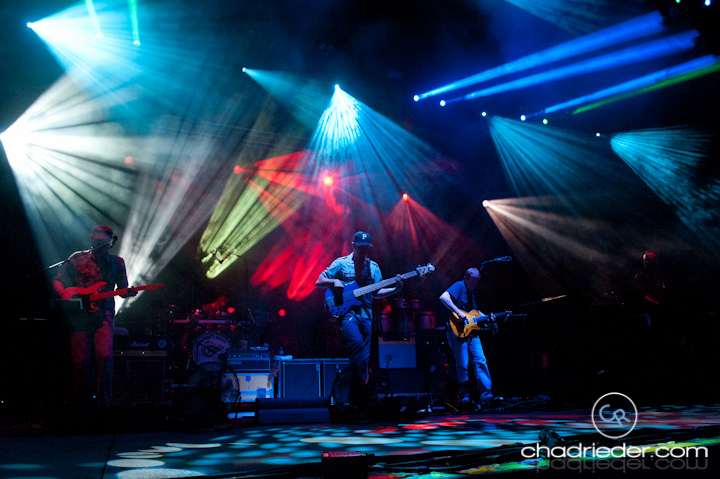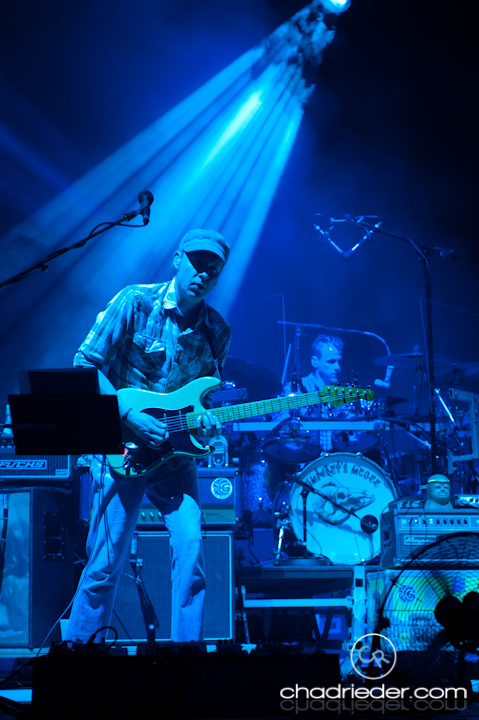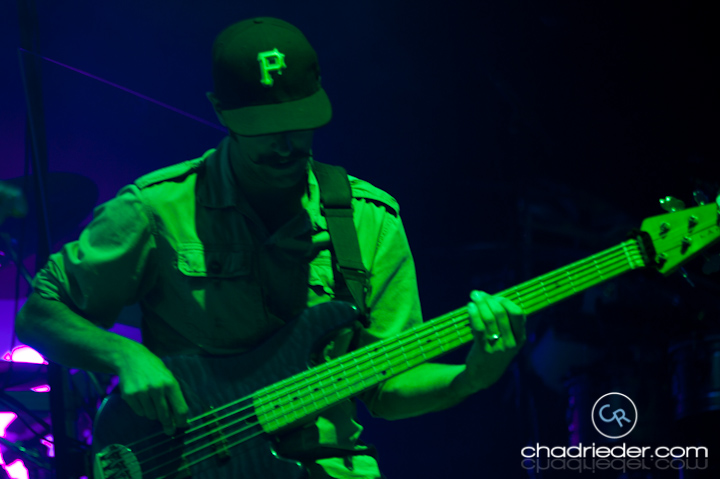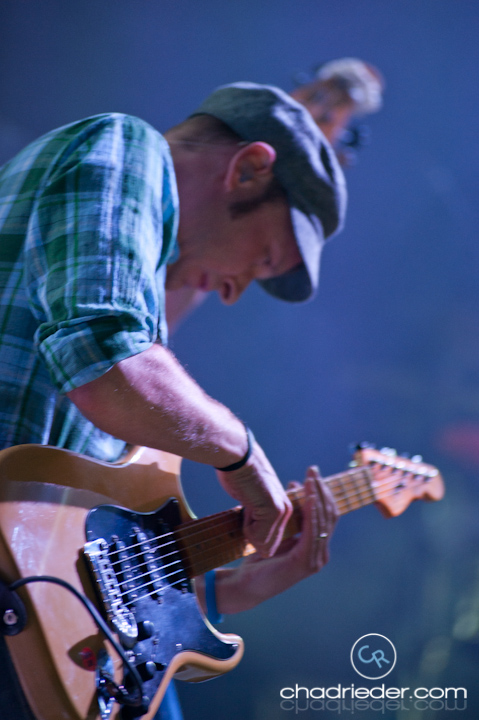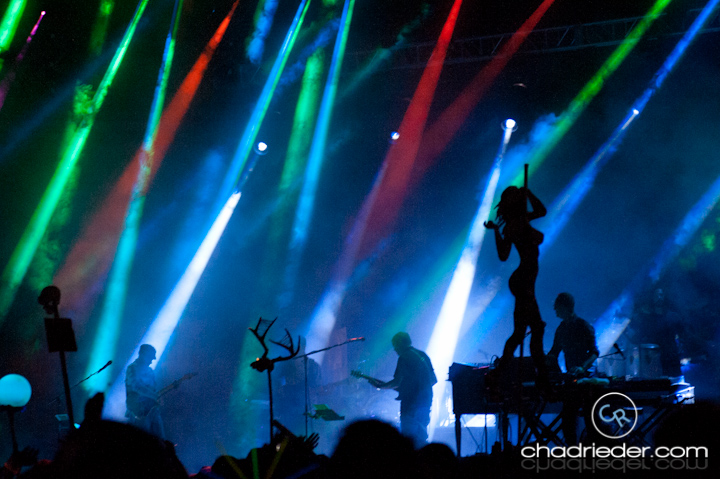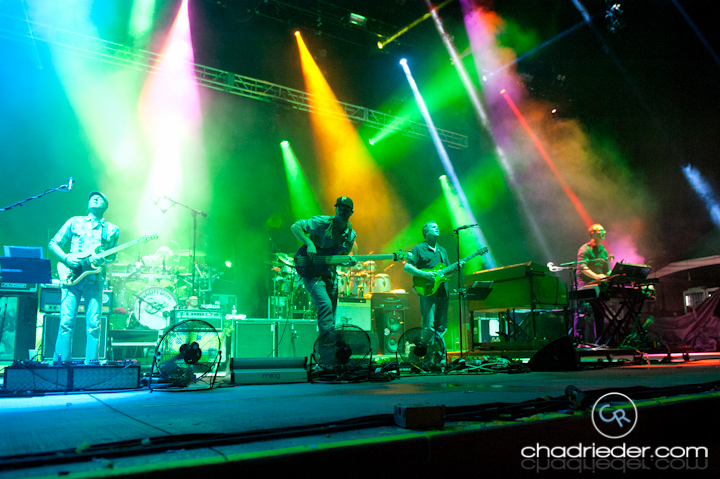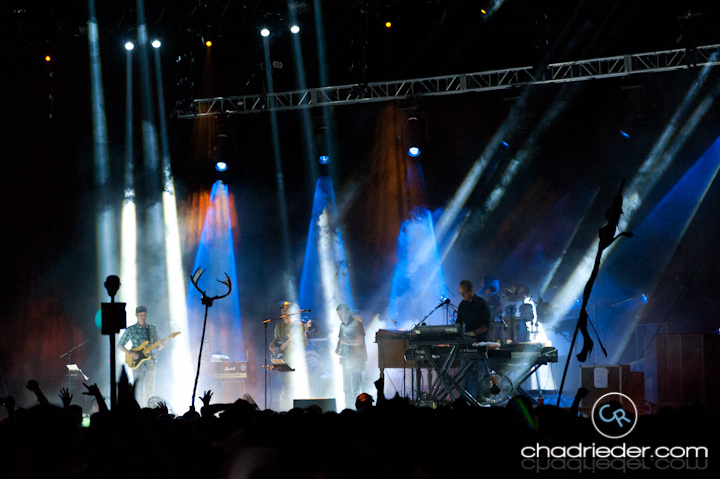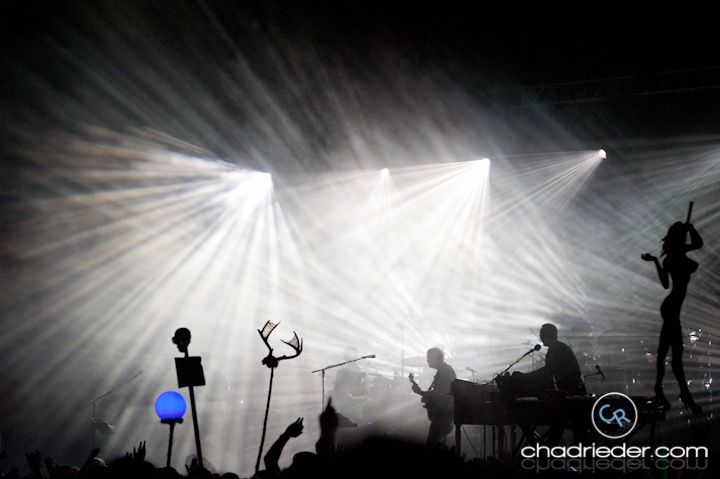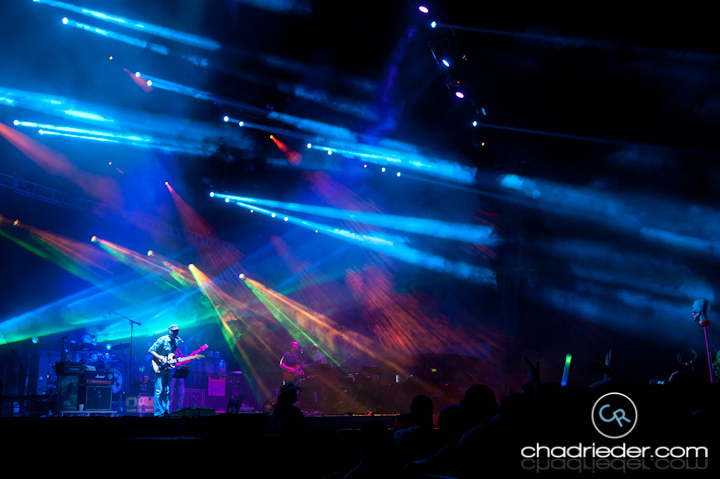 Umphrey's McGee – Summer Set Festival, Somerset, WI August 25, 2012 setlist:
Catshot >
Hurt Bird Bath
Deeper >
Bridgeless >
Can't You Hear Me Knockin'
Puppet String
1348
Wappy Sprayberry >
Bridgeless