Umphrey's McGee returns to First Avenue
Umphrey's McGee, the enduring Chicago-based prog-rocking outfit who this year is celebrating fifteen years as a band, returned to First Avenue in Minneapolis on Thursday, February 7, 2013 for their annual late winter hoopla at the best rock club in the midwest. For the first time since 2006, the band did not play a multi-night run however. But a show's a show, and the near capacity crowd on this night was ready to rage as usual.
"Day Nurse" was a nice opener, but I felt that the first set was a little flat overall with "Divisions" not living up to its normal greatness. The improv section during "Nemo" towards the end of set one was absolutely fantastic though.
The second set started with a bang and continued to burn high-octane all the way until the end. Keyboardist, Joel Cummins commented before "All in Time", that band first played the song fifteen years ago to the day, at a little "well-known establishment" in South Bend, IN called Benchwarmers. Umphrey's McGee rocked it out beautifully on this night, interweaving through "Padgett's Profile" and a pounding and upbeat "Resolution" before finally ending the set by returning to it.
The band then channeled David Bowie and his song "Fame" for the first song of the encore. It was great a tune that had the crowd moving — and ultimately raging to the always popular and very danceable "The Triple Wide" that it flowed in to. I've seen better versions of "The Triple Wide" at First Avenue in the past, but on this night it was the perfect ender for a stellar second set. Umphrey's McGee at First Avenue is always good, and on this night it was pretty damn great. The appreciation that the venue and band share for each other is admirable. I really enjoyed seeing several of the First Avenue crew just hanging out and enjoying the show, with others who were working commenting on how excited they were for the Jefferson Waful light show. Thank you Umphrey's McGee!
Umphrey's McGee – how about a show at Weesner Amphitheatre at the Minnesota Zoo this summer??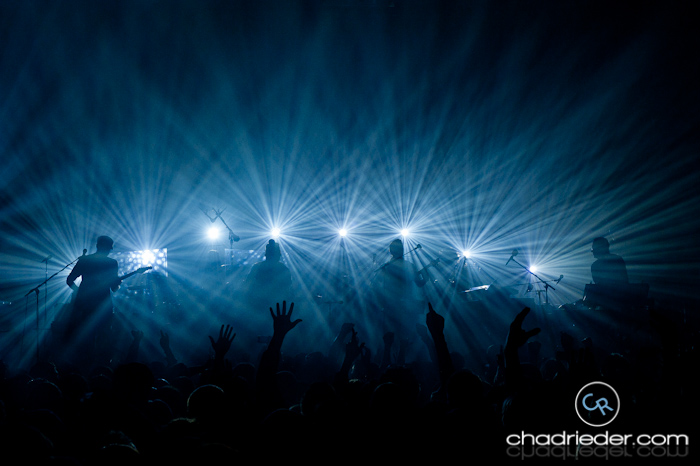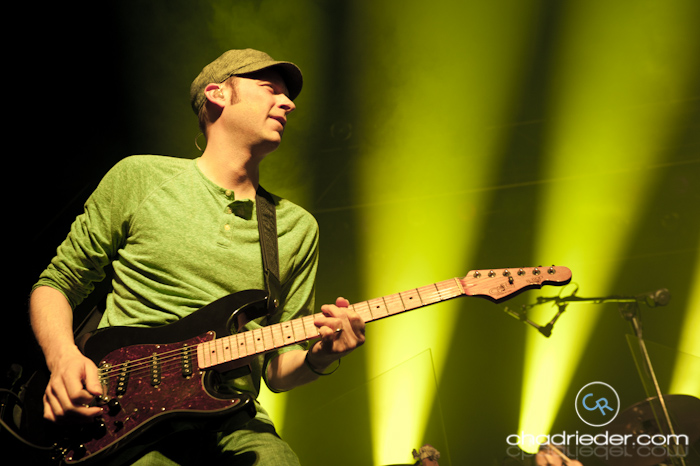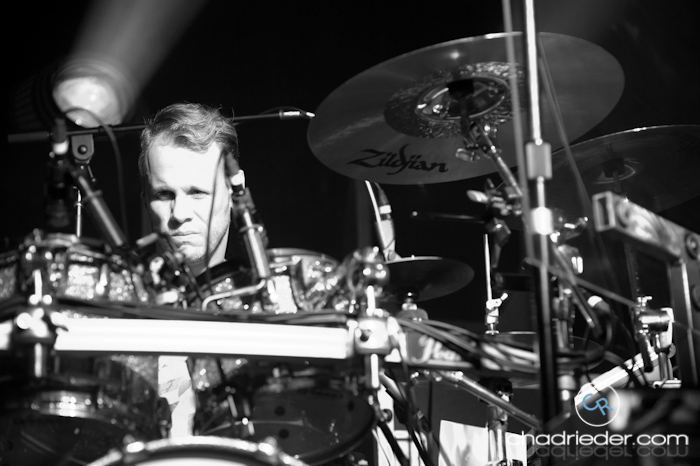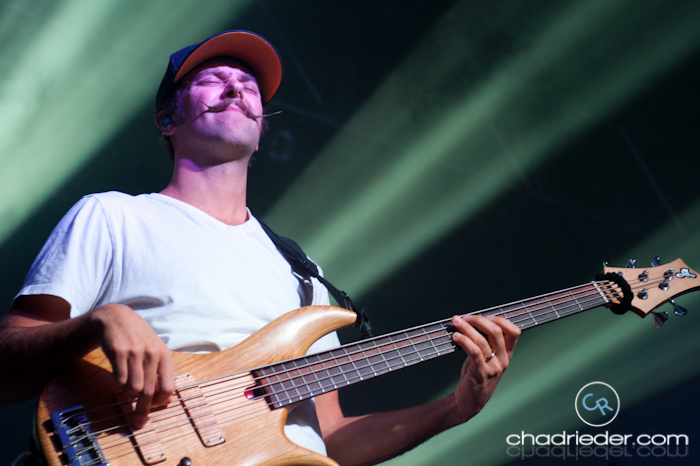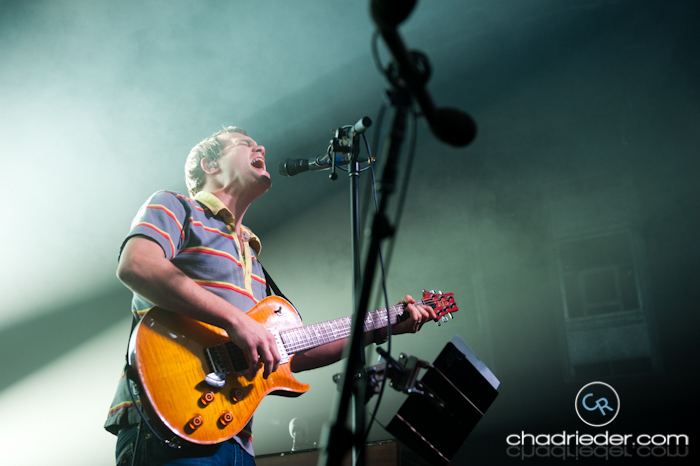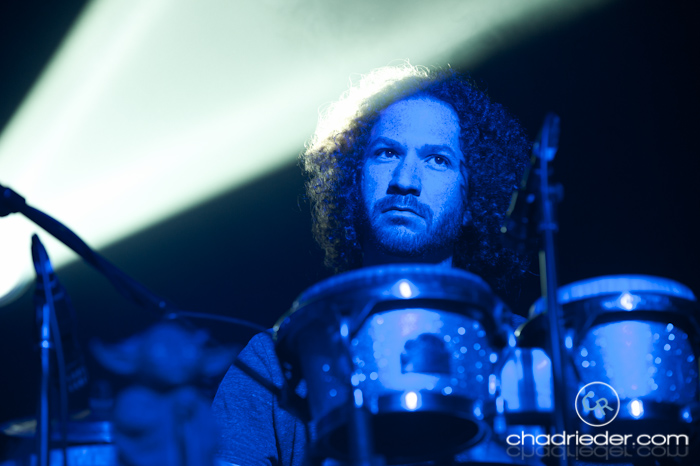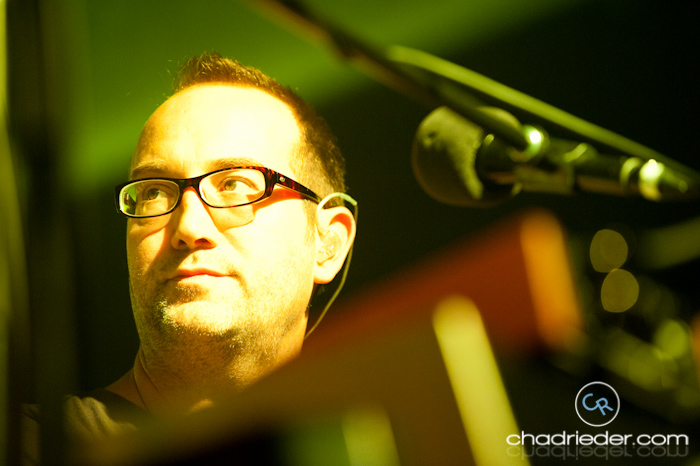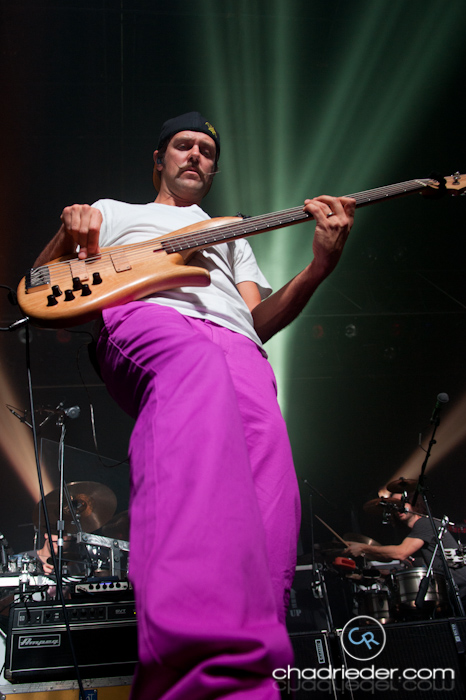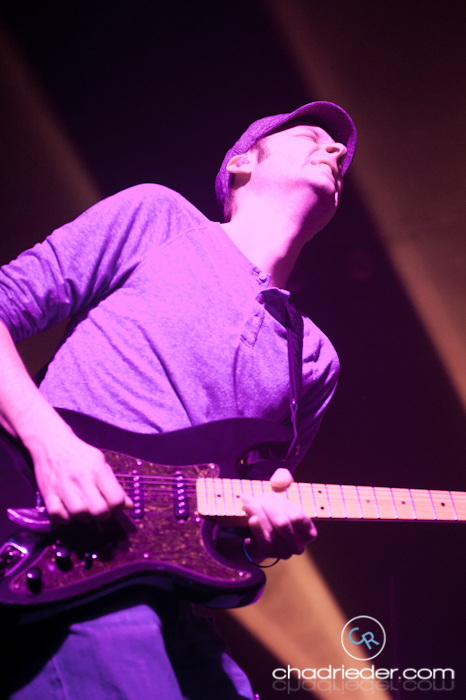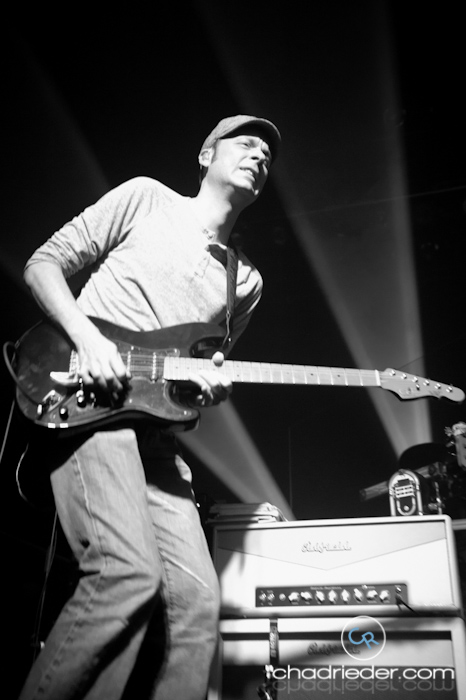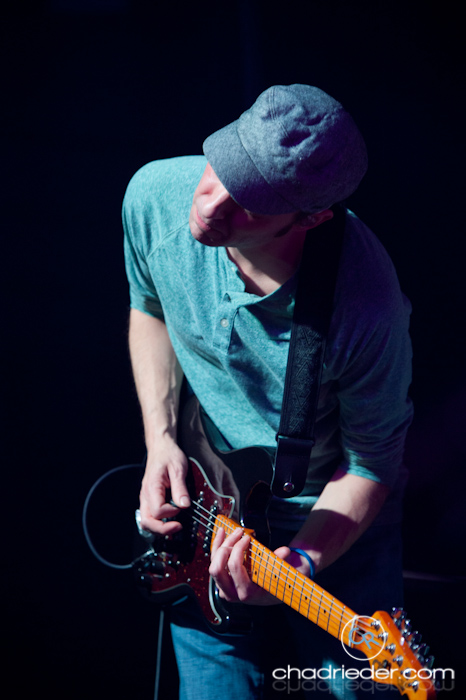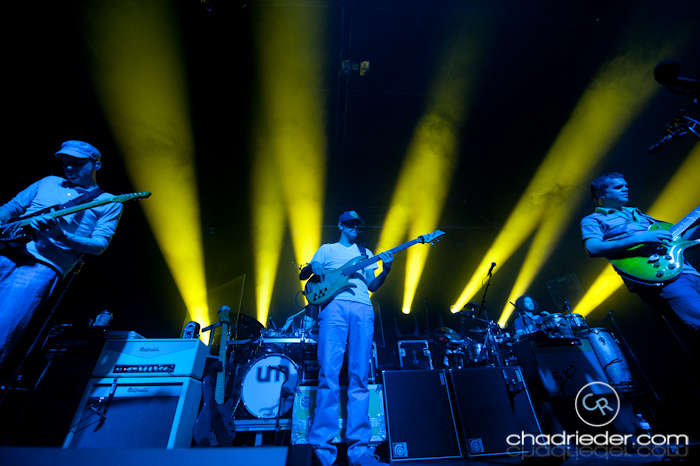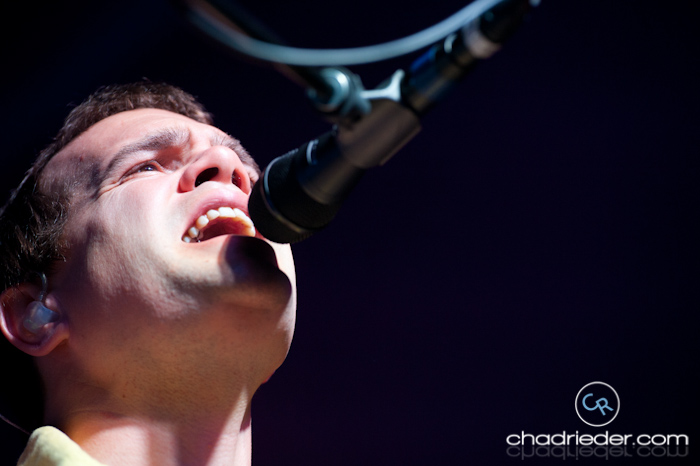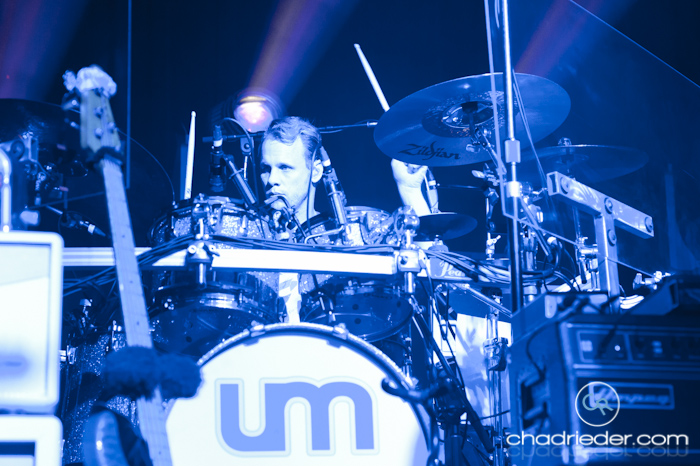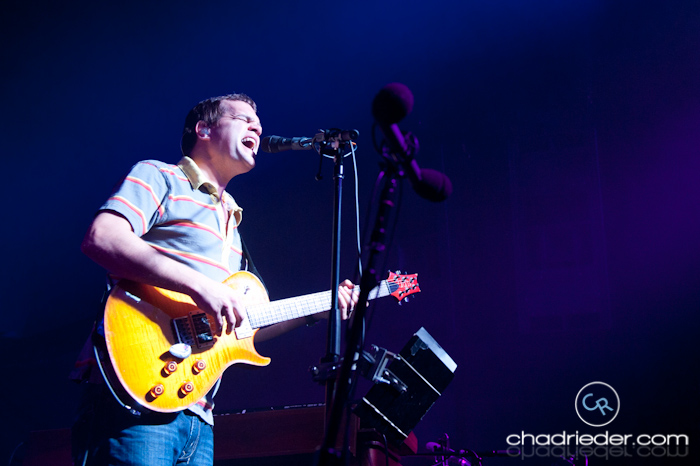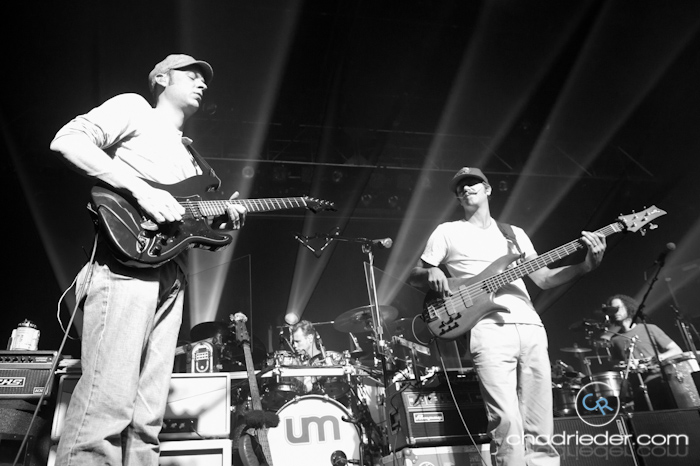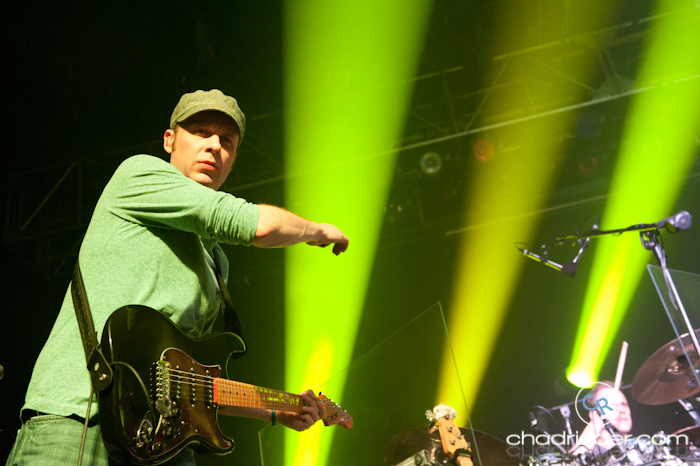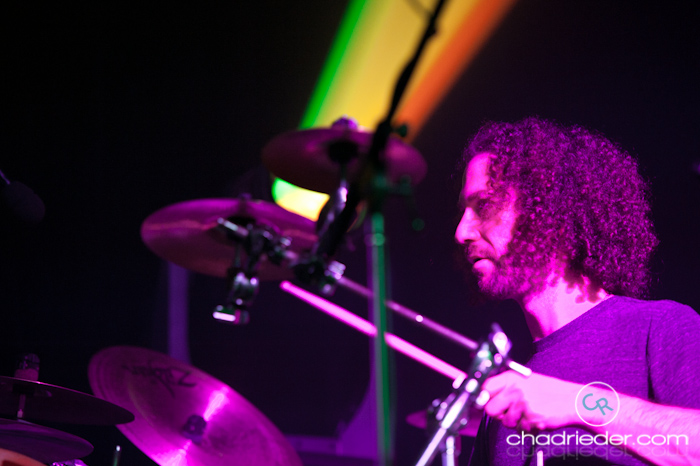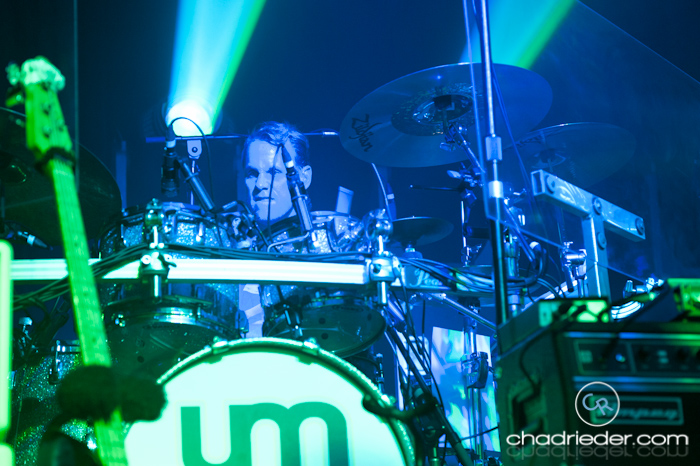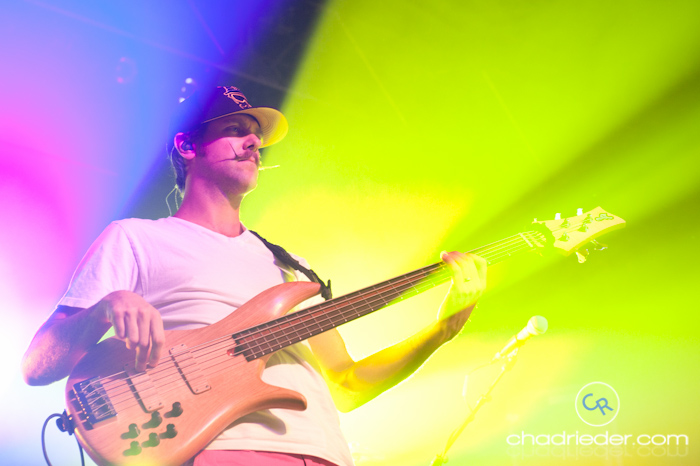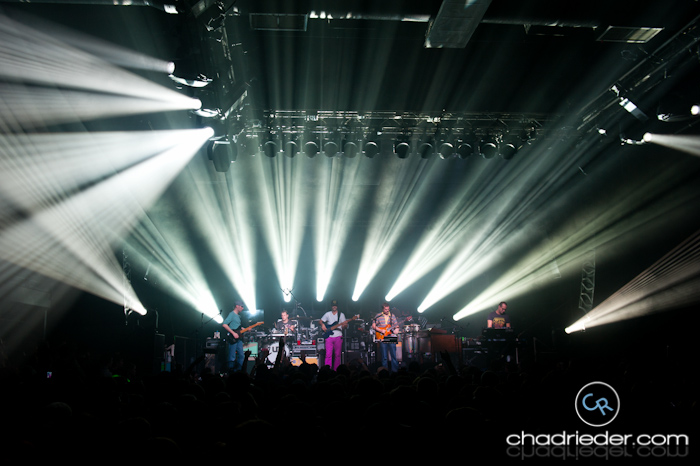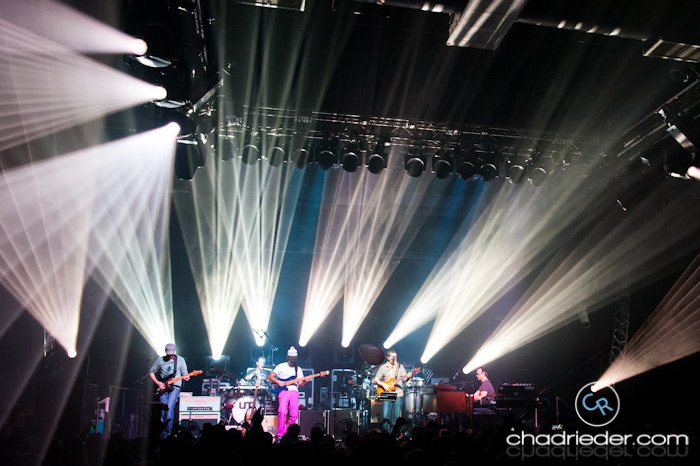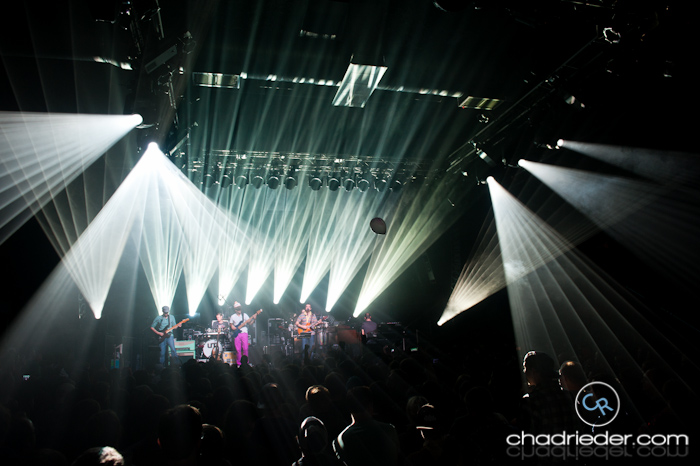 Umphrey's McGee – First Avenue, Minneapolis, MN 02.07.2013 setlist
Set 1: Day Nurse, Divisions > Uncle Wally, Great American > Q*Bert > Great American > Nemo[1], Through the Cracks > Divisions
Set 2: Hangover, Miss Tinkle's Overture, All In Time > Padgett's Profile, Resolution > All In Time
Encore: Fame > The Triple Wide
[1] "Jimmy Stewart" with lyrics