Queens of the Stone Age at Roy Wilkins
Queens of the Stone Age rip St. Paul like clockwork
After the release of the Grammy nominated album …Like Clockwork in 2013, there is little reason to doubt that Queens of the Stone Age holds the hard rock title today. The stoner rock legends from Palm Desert, CA hammered Roy Wilkins Auditorium in St. Paul with a nearly two hour set that was held together with a disciplined fist that drove hard from start.
The band is in the midst of a yearlong global tour to support …Like Clockwork, and although Roy Wilkins Auditorium was only about two-thirds full and singer/guitarist Josh Homme was feeling under the weather, the band played a fantastic show. During the first few songs, it was noticeable however that Homme wasn't his normal energetic self. But after "If I Had a Tail", a single from …Like Clockwork was played several songs in, Homme seemed to have found another gear catching up to the rest of the band, and there was no looking back.
"Little Sister" from the 2005 album Lullabies To Paralyze came soon after, and was led by the upbeat cowbell rhythm laid down by drummer Jon Theodore. It sounded great and got the floor jumping. "I Appear Missing" was the biggest surprise of the night, with an extended guitar jam that pushed the song towards ten minutes long by the end. By the time the unreleased song "The Fun Machine Took a Shit and Died" was played, Homme donning a rose embroidered black western shirt seemed to be in great spirits. "This is gonna be a coin toss and it might be fuckin' terrible. But even if it's terrible, lets pretend it's wonderful." He joked. The song sounded like Willy Wonka on quaaludes and was accompanied nicely by very sharp green lights criss-crossing the entire floor.
"We love you, we love you." Josh stated before the band crashed into the slamming "Sick Sick Sick" from 2007's Era Vulgaris. The band returned from a short encore break with Homme sitting center stage behind the piano for the chilling tune "The Vampyre of Time and Memory" from …Like Clockwork. It sounded nice and seemed to end far too soon, but arguably the best was saved for last.
After "Feel Good Hit Of The Summer" was played, Queens of the Stone Age finished their show with the massive "A Song For The Dead" from their 2002 release Songs For The Deaf. The crowd jumped and headbanged and soaked it up while they could. By the end of the song, Josh Homme had toppled over much of Jon Theodore's drum set before finally strolling off stage. Queens of the Stoneage brought it to St. Paul, but why should anyone be surprised?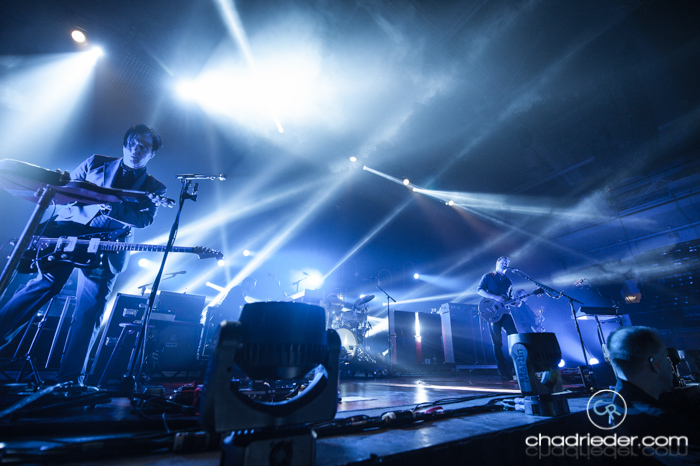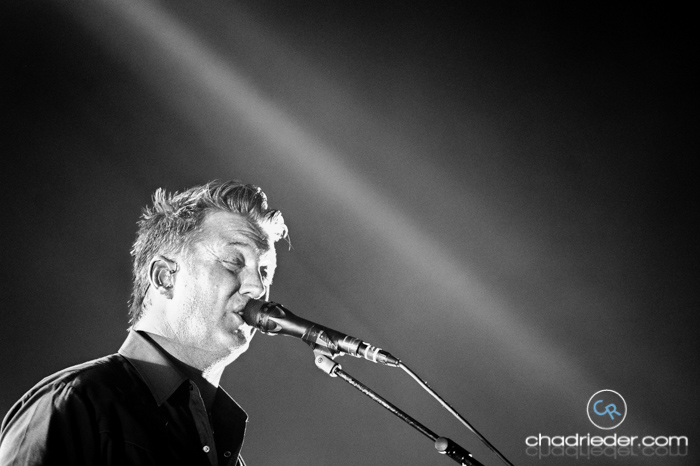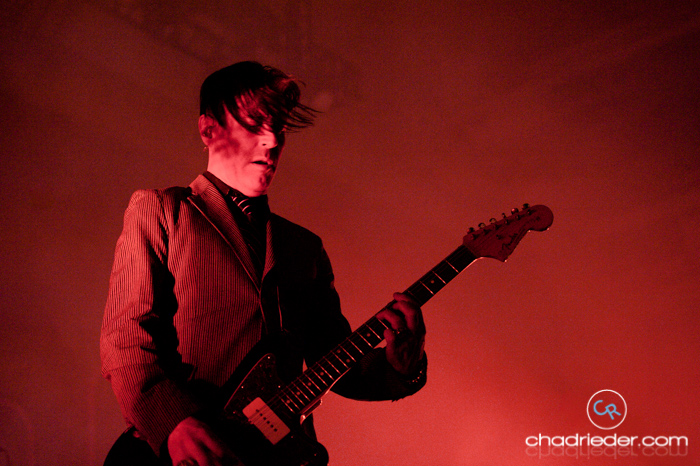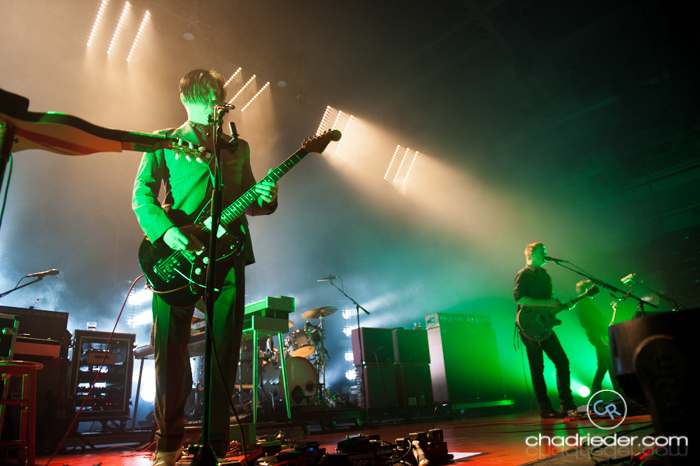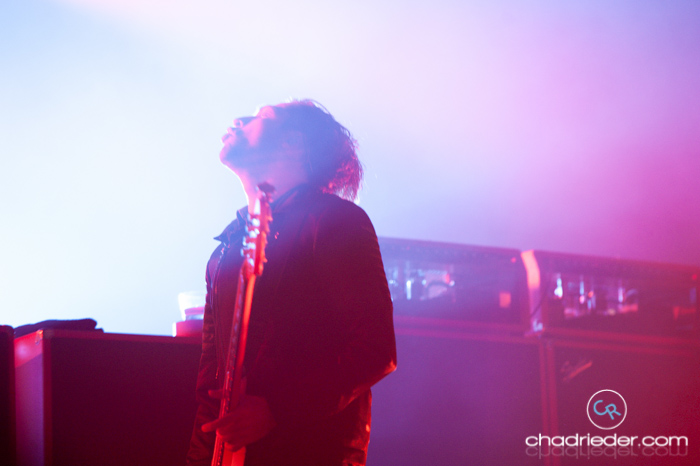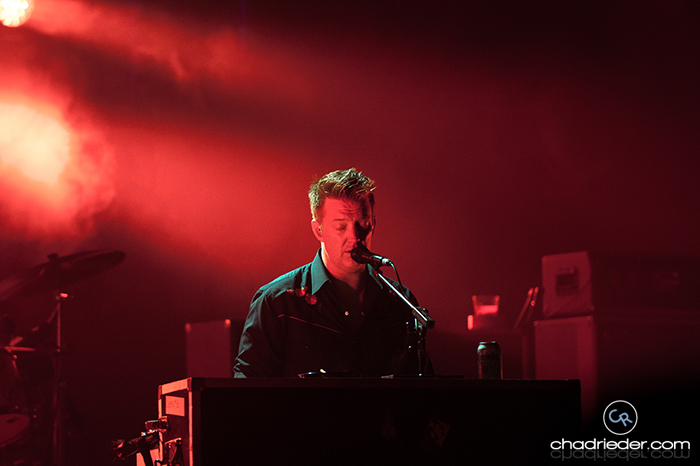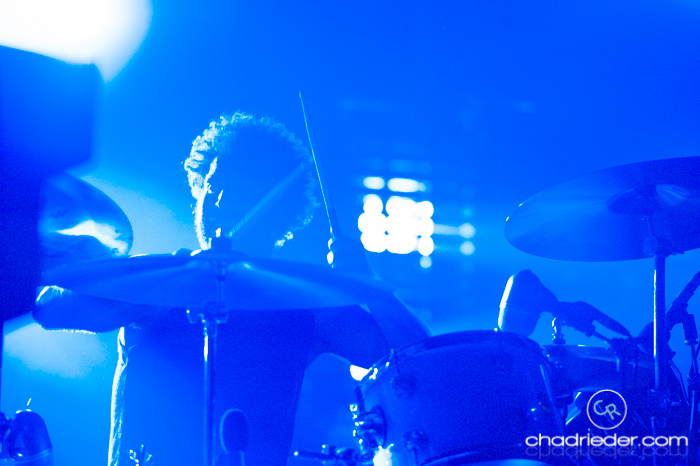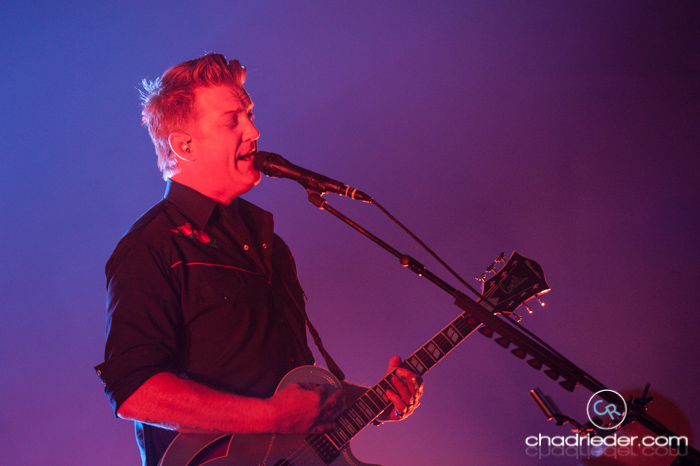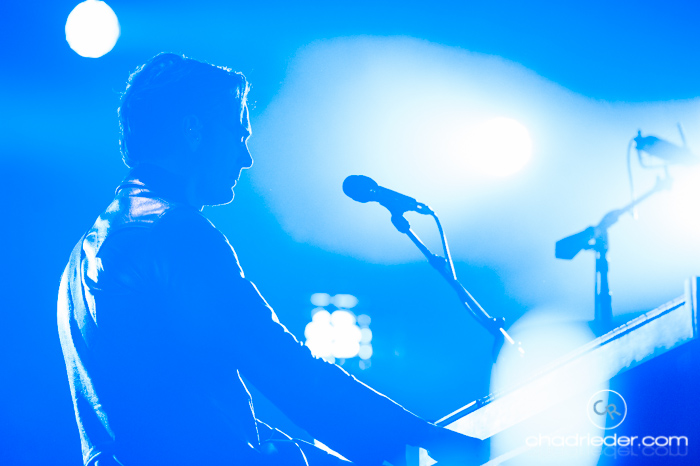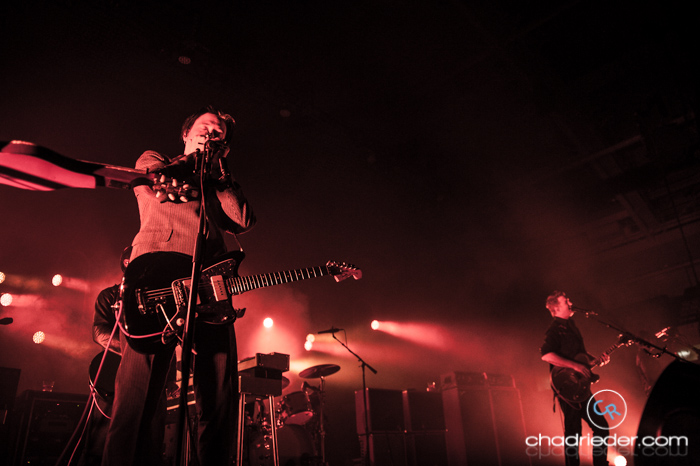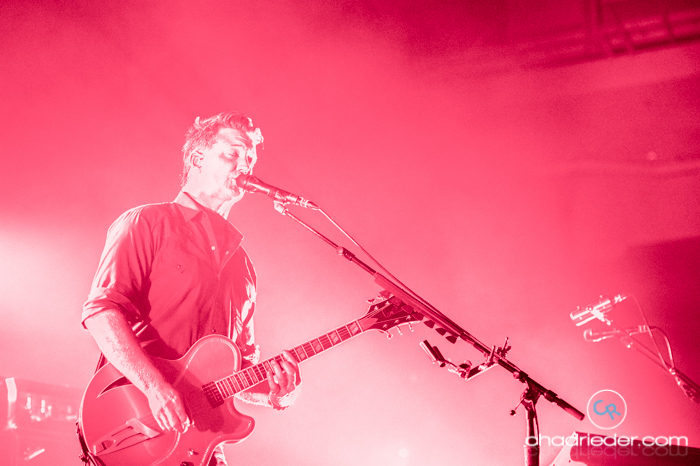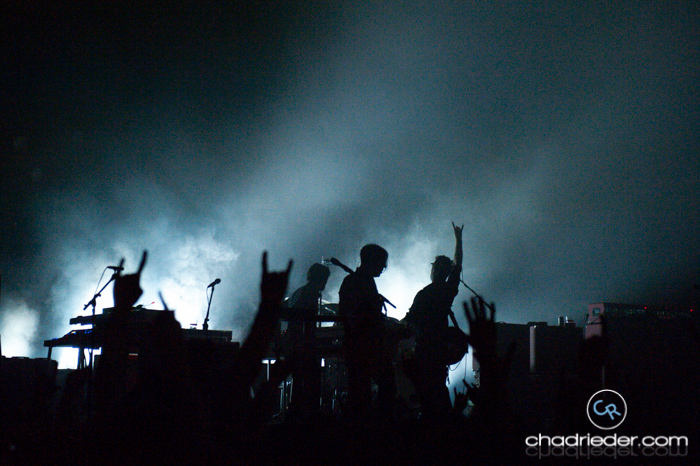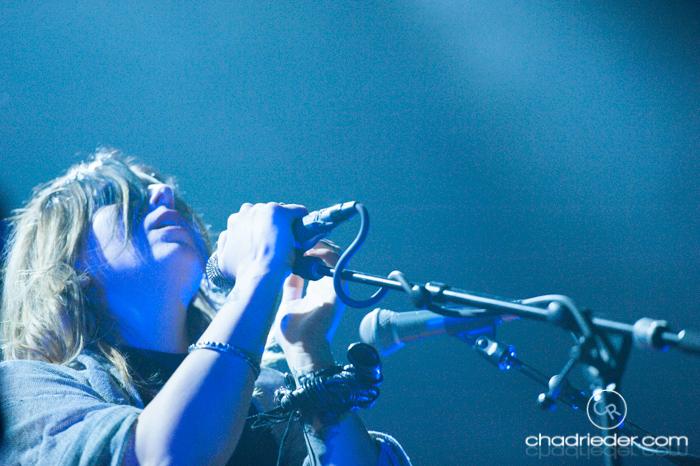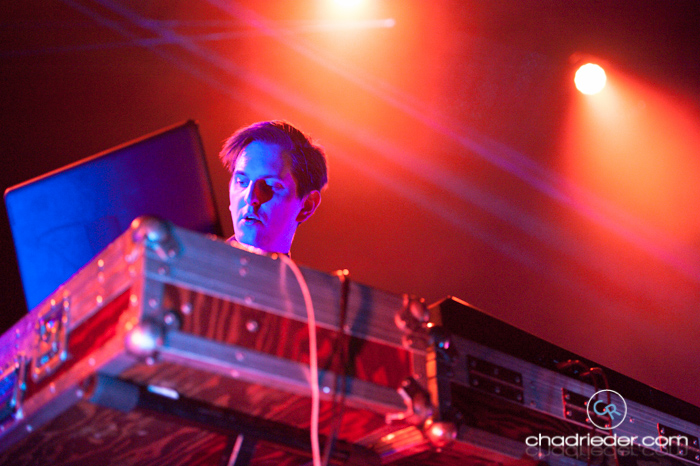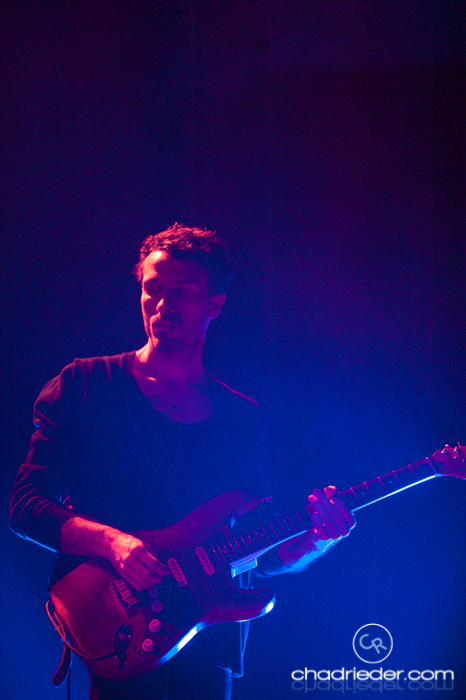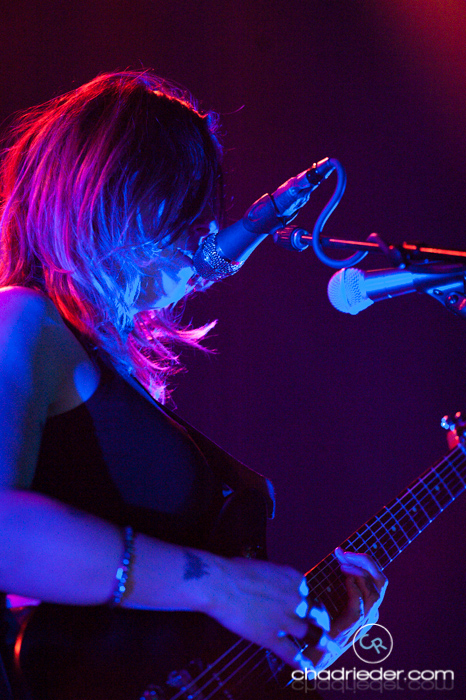 Queens of the Stone Age – Roy Wilkins Auditorium, St. Paul, MN 5.6.14 Setlist
You Think I Ain't Worth a Dollar, but I Feel Like a Millionaire
No One Knows
Avon
My God Is the Sun
Burn the Witch
Smooth Sailing
…Like Clockwork
Kalopsia
If I Had a Tail
I'm Designer
Little Sister
I Appear Missing
I Sat by the Ocean
The Fun Machine Took a Shit and Died
Sick, Sick, Sick
Make It Wit Chu
Go With the Flow
Encore:
The Vampyre of Time and Memory
Feel Good Hit of the Summer
A Song for the Dead