Pixies leave State Theatre in dust
Pixies at State Theatre in Minneapolis
The Pixies still have it. The legendary alternative rockers led by Black Francis filled the State Theatre in Minneapolis and played a hard rocking 90 minute set the snowballed with intensity as the night progressed. Francis, looking like a spitting image of Hank Schrader from Breaking Bad, started the night strumming his old acoustic guitar, but mid-set for the song "Gouge Away", he put it down in favor of his Telecaster and that's when the show really took off.
The band strung together a series of short punk songs culminated by the fist-pumping "Isla de Encanta" from their 1987 EP Come On Pilgrim. The mostly forty-something crowd rocked along spilling into the aisles of the beautiful State Theatre to the chagrin of security. "Bone Machine", the opening track on the band's 1988 debut album Surfer Rosa came up soon after and sounded perfect. Bassist Paz Lenchantin who was doing the job of departed founding member Kim Deal, not only covered Deal's vocals well, but was a monster on the bass.
That was especially true when the band rocked out an extended version of the powerful upbeat groove "Vamos". Lenchantin and drummer David Lovering drove it home, while guitarist Joey Santiago grunged the song out wonderfully. He grabbed a black towel and wiped his sweaty bald head then used the towel to screech the strings of his Les Paul; finally unplugging the guitar and grinding the live cord tip on his fingers making all kinds of noise.
The band returned from a short encore break and laid down their classic song "Debaser". Even after 30 songs, Black Francis' voice was still sounding good and the band nailed it. With Kim Deal out of the band, and the remaining members all getting up there in age, I was a bit skeptical going as to what to expect from the Pixies. Black Francis and company quickly put my skepticism to rest. The Pixies absolutely rocked the State Theatre in Minneapolis.
Opening the night was Brighton, UK duo Royal Blood. They played one of the most powerful sets I have heard all year, and definitely made new fans. Their huge sound reminded me of Them Crooked Vultures crossed with the vocals of Mars Volta — brash, loud, driving, with a fuck-all attitude. I couldn't believe how good the Gretsch drums of Ben Thatcher sounded. Unfortunately I was unable to photograph them, but hopefully in the future. Royal Blood completely killed their set and I will be keeping an eye out for them.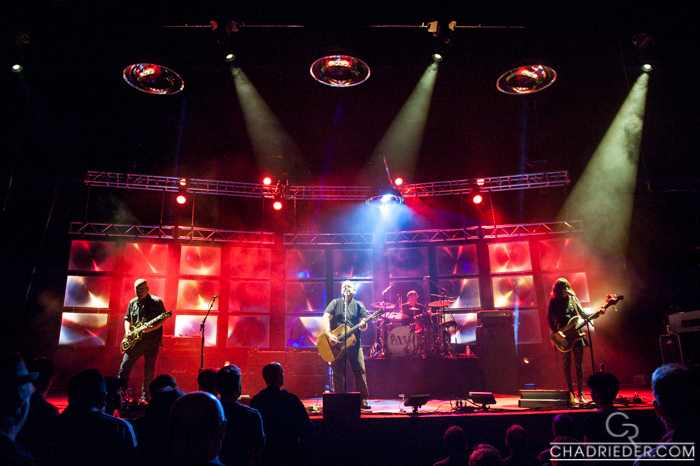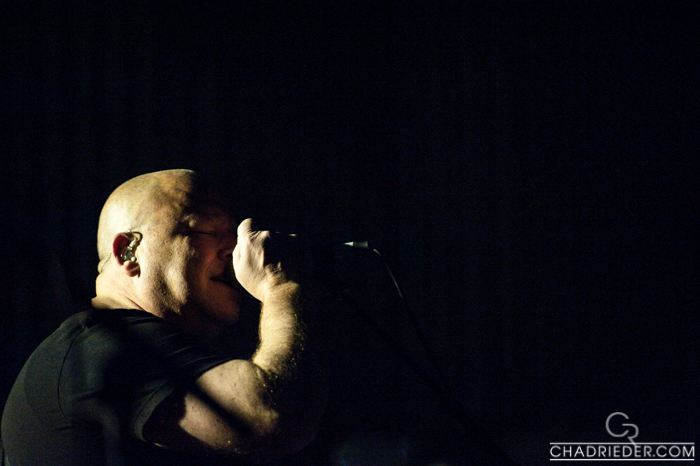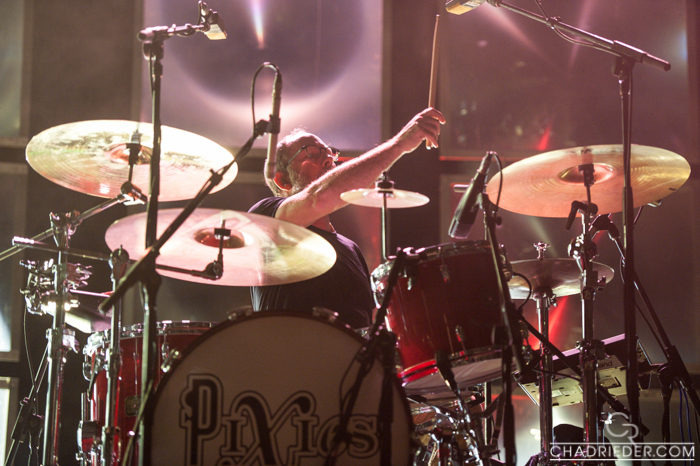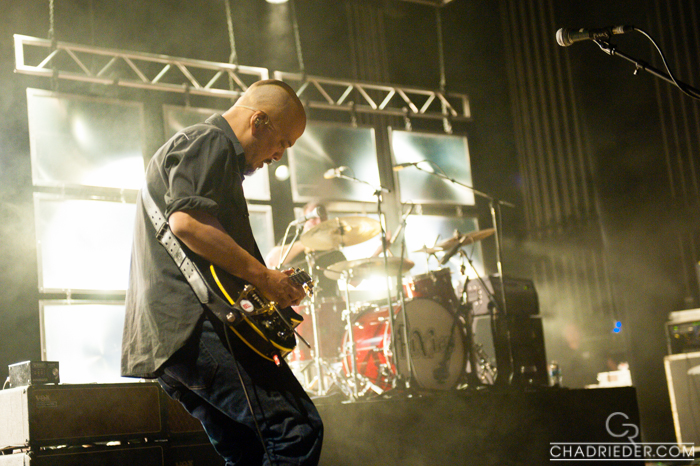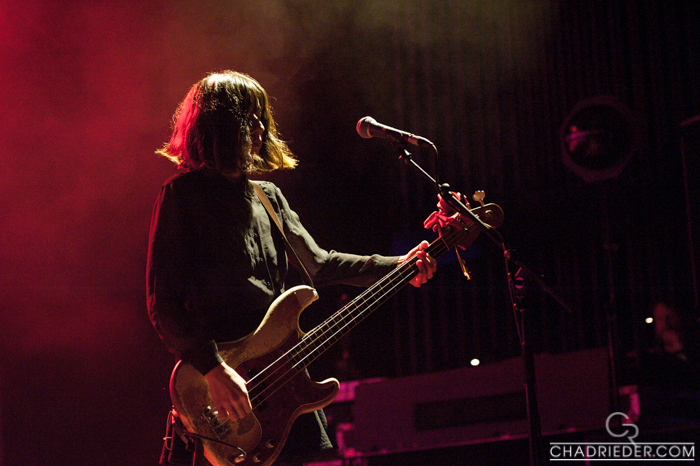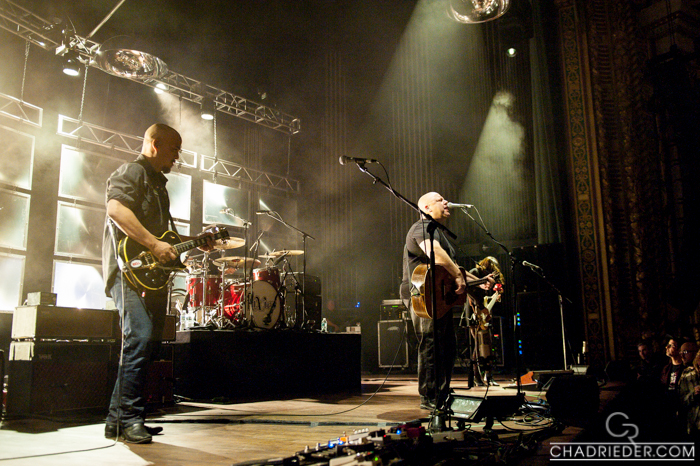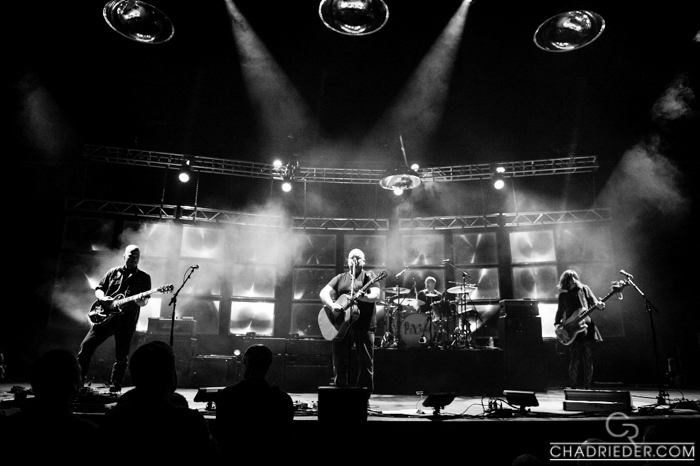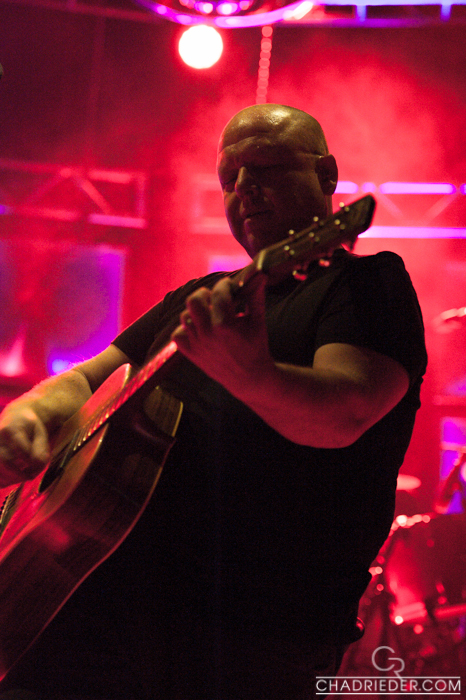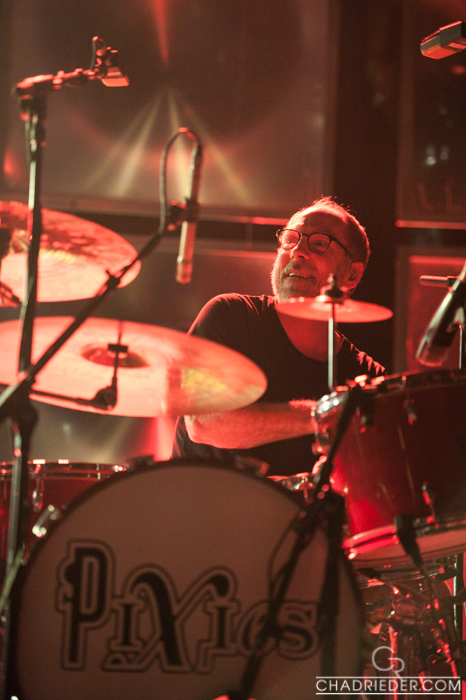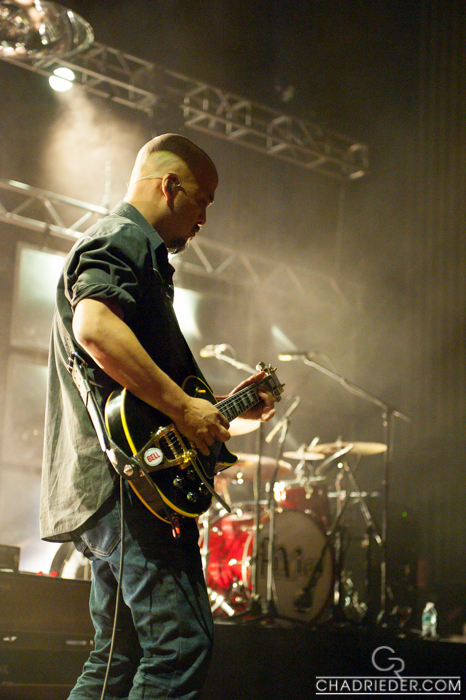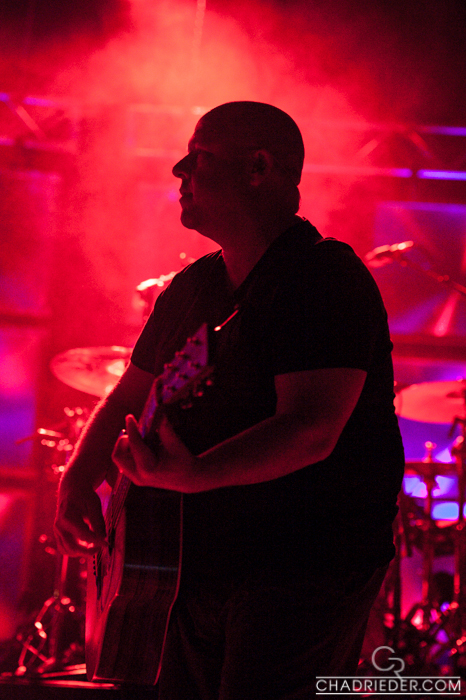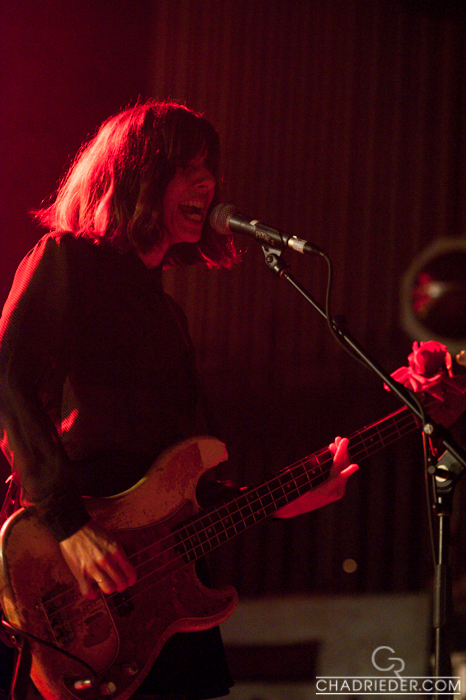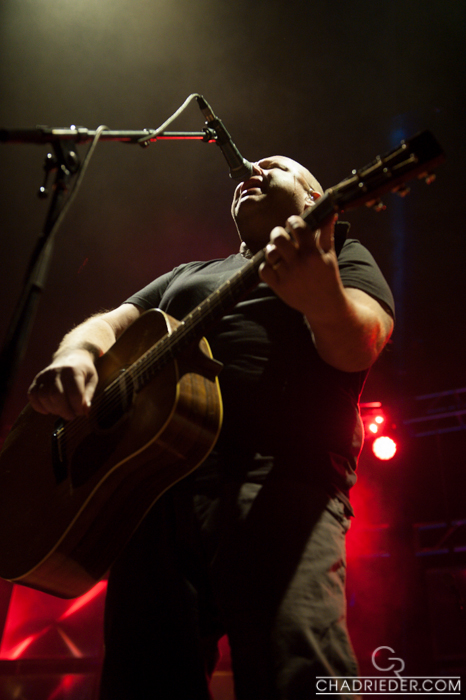 Pixies at State Theatre in Minneapolis, MN 10.11.14 Setlist
Ed Is Dead
Nimrod's Son
Indie Cindy
Where Is My Mind?
Brick Is Red
Snakes
Cactus
The Holiday Song
Here Comes Your Man
La La Love You
Greens and Blues
Gouge Away
Bagboy
Caribou
No. 13 Baby
Magdalena 318
Rock Music
Allison
Isla de Encanta
Mr. Grieves
Crackity Jones
Bone Machine
What Goes Boom
I've Been Tired
Blue Eyed Hexe
Broken Face
Something Against You
The Sad Punk
Vamos
Hey
Encore:
Debaser
Planet of Sound