moe. at Weesner Amphitheater
moe. inhabits the Minnesota Zoo
moe., the venerable all-American jamband from New York state returned to the Twin Cities and played a wonderful show at Weesner Amphitheater at the Minnesota Zoo. Even with the release of the 2014 album No Guts, No Glory, the band injected fans with a big dose of classics, not playing anything from the new album. And for a shortened show, it couldn't have been much better.
From "Waiting for the Punchline" that started the set, to the cover of "Up on Cripple Creek" that ended it, moe. appeared to be having a blast. The nearly sold-out crowd, made up largely of peace-loving headbangers and some middle-aged couples, also was all smiles. The extended version of "Meat" towards the end of the set was fantastic and heavy, teasing the dark clouds that gathered above the crowd to rain. A very light and short-lived shower ensued sending several people to the exits. But those who stayed soaked it in, and it was worth it.
For the encore, the band brought out Chris Robinson to sing lead for the cover of The Band's "Up on Cripple Creek". It felt far from routine, and that's what made it great. Chris' vocals sounded nice, but most surprisingly he ripped a fantastic guitar solo during the bridge while Al Schnier and Chuck Garvey backed him up on rhythm guitar. It was a fun way to end the night.
Chris Robinson Brotherhood (CRB) opened the show with an hour long set of old-fashioned boogie-woogie rock-n-roll. Backed by Neal Casal on guitar, Adam Macdougal on keys, and George Sluppick on drums, CRB played a great set of their own that snowballed with energy. Some of the slower songs towards the beginning seemed to drag, but by the time they covered "I Ain't Hiding" by Robinson's other band The Black Crowes, all cylinders were firing. "Rosalee", a standout track from the band's 2012 debut Big Moon Ritual, ended their set in style, with a southern honky-tonk twang that had the crowd swinging. Neal Casal's lead guitar work was brilliant throughout the set, and especially shined during that song.
moe. and Chris Robinson Brotherhood would be a great combination any night, but seeing them at a small outdoor amphitheater in the heart of the zoo was a real treat. It was a gorgeously warm evening, and the music was great.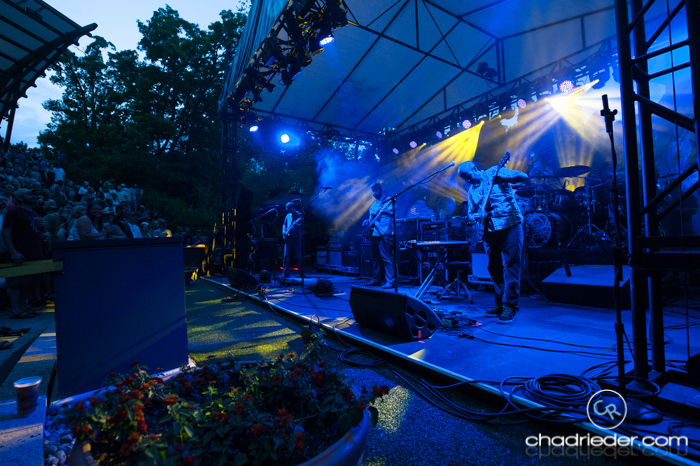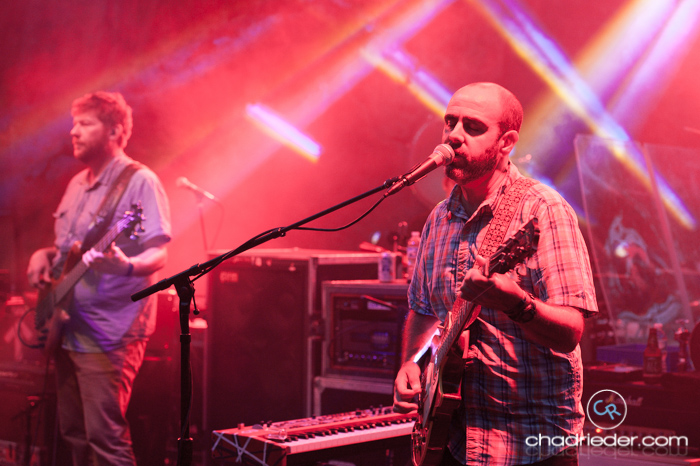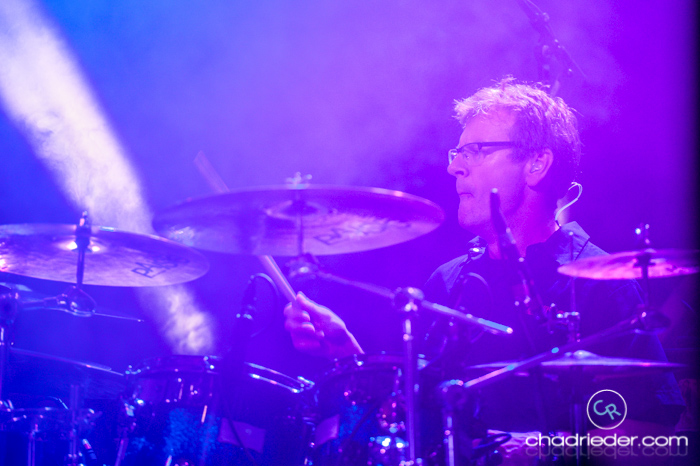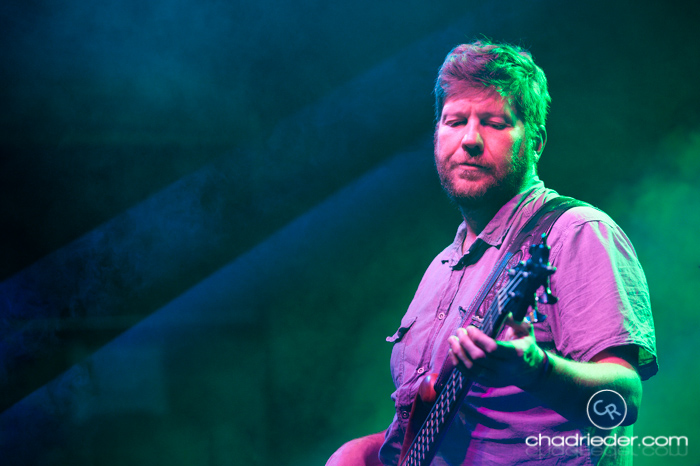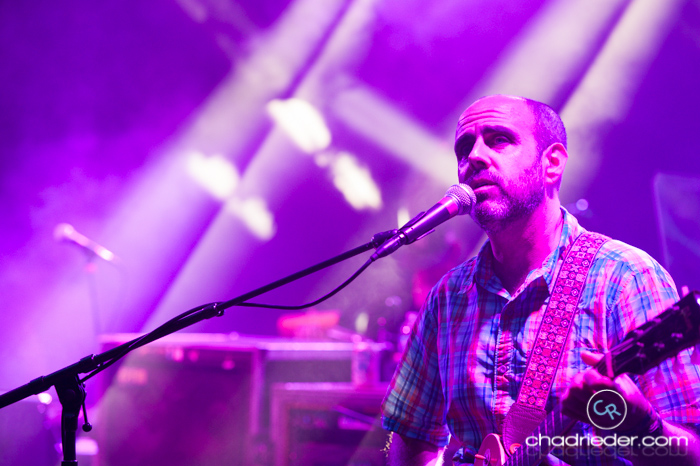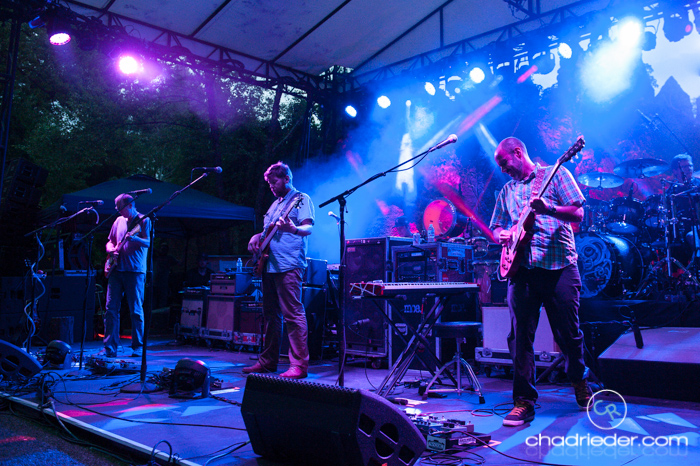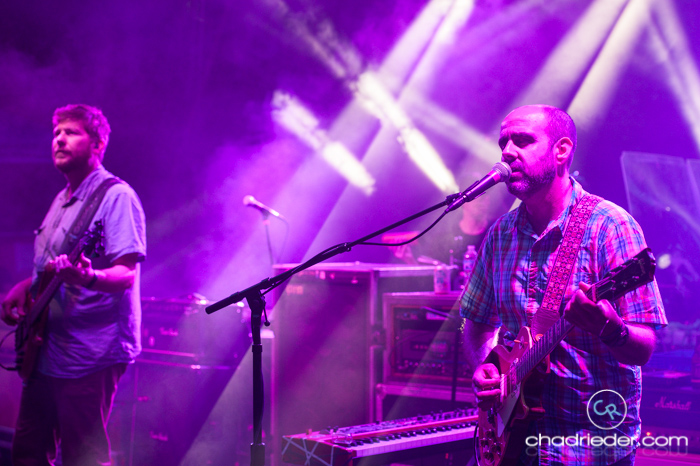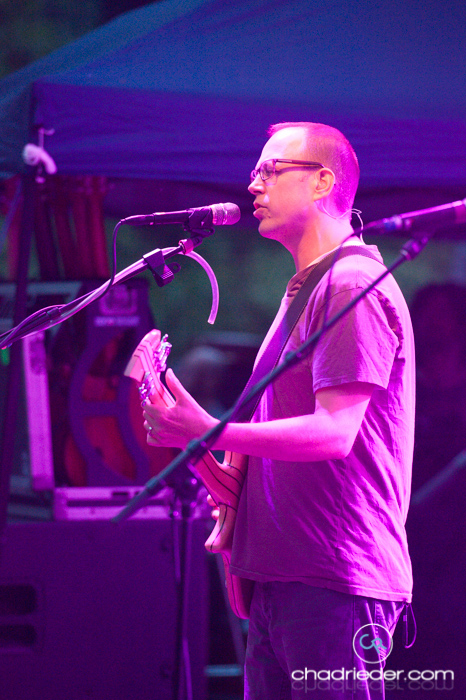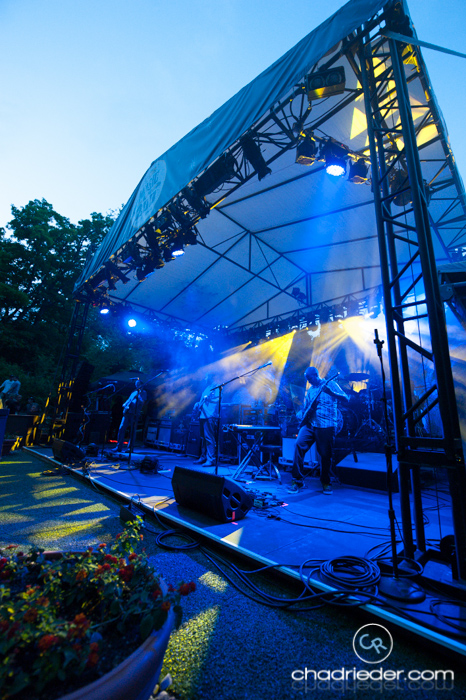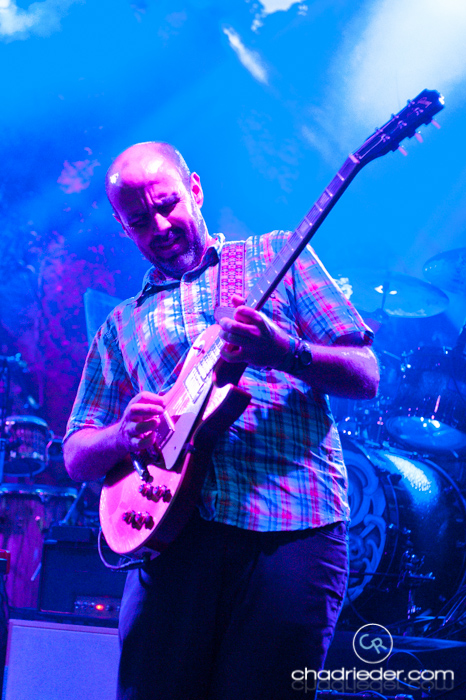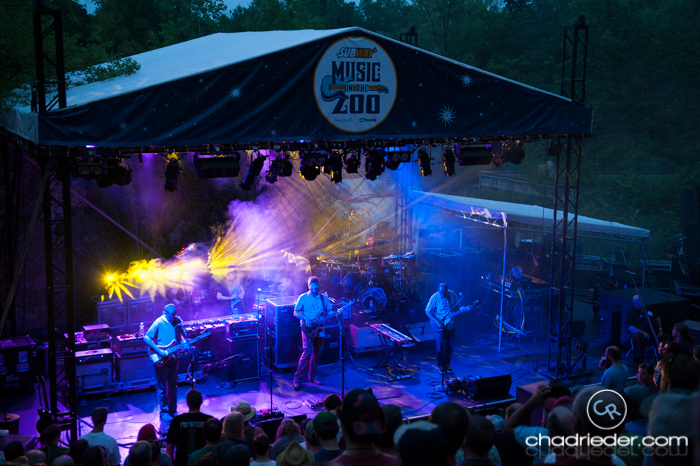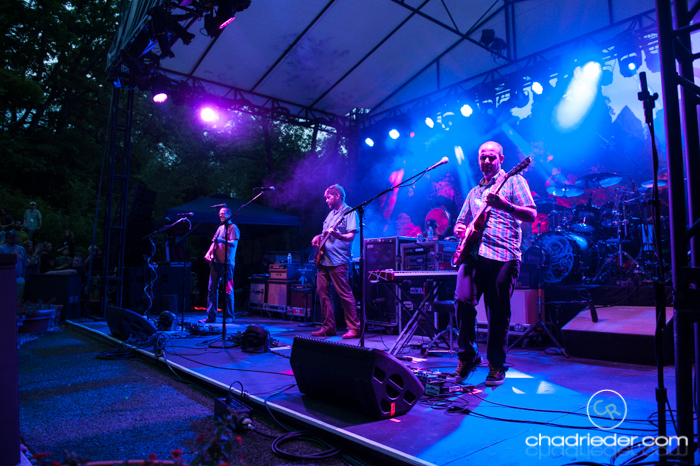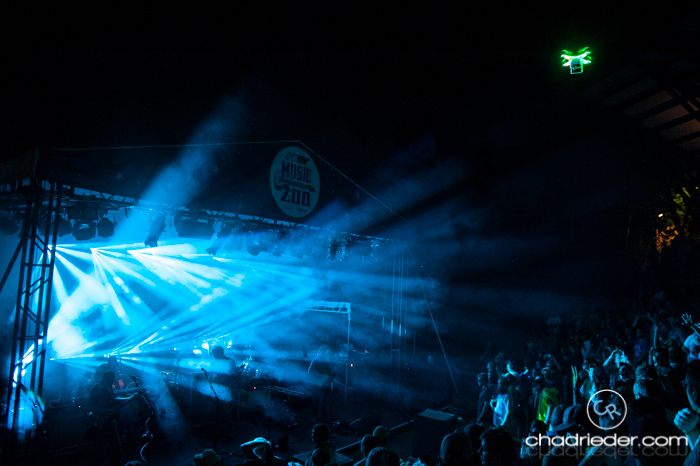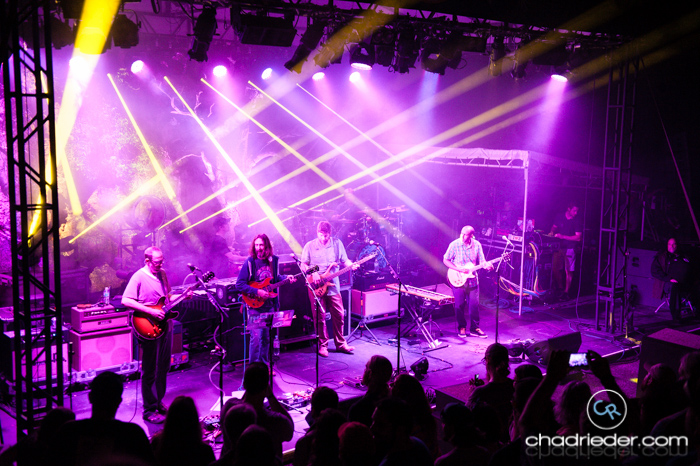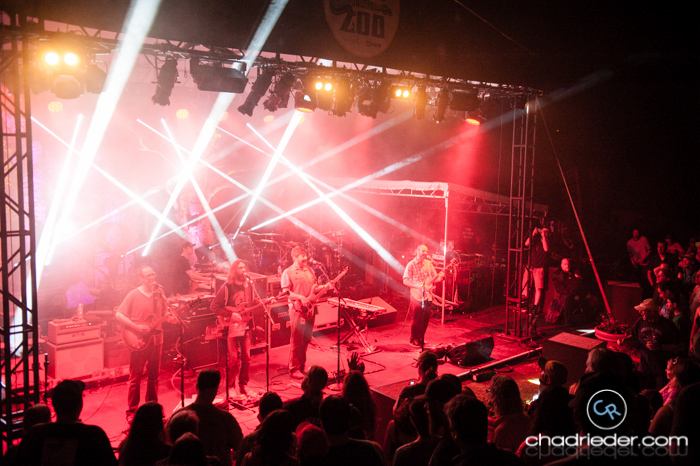 moe. – Weesner Amphitheater at Minnesota Zoo, June 17, 2014 setlist
Waiting for the Punchline
Saint Augustine
Shoot First >
The Pit >
Meat
Akimbo
Encore:
Up on Cripple Creek*
*The Band cover with Chris Robinson on lead vocals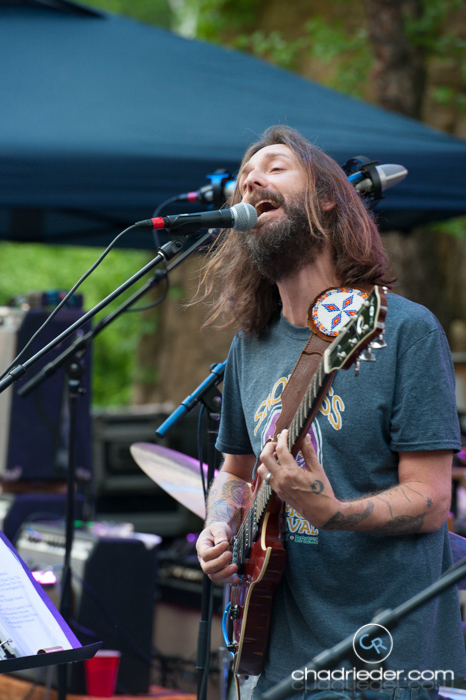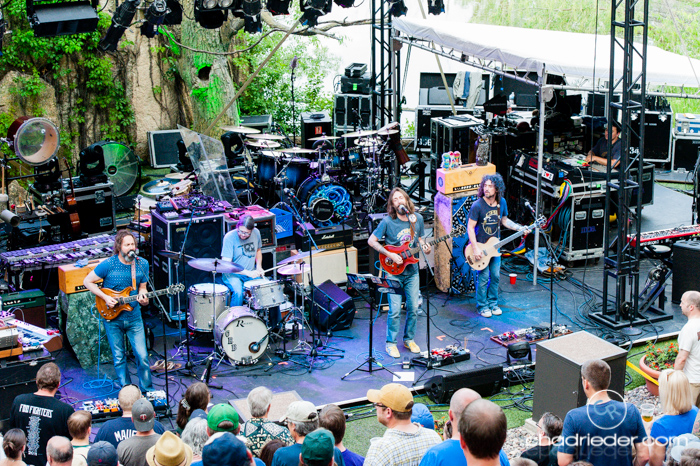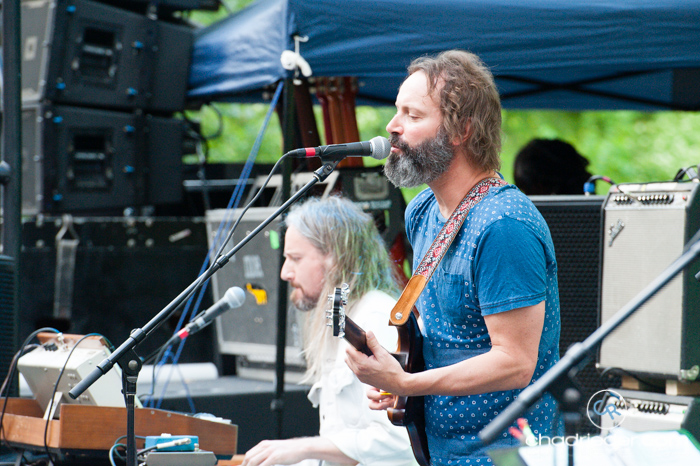 Chris Robinson Brotherhood – Weesner Amphitheater at Minnesota Zoo, June 17, 2014 setlist
Try Rock & Roll
Shore Power
Beggars Moon
Clear Blue Sky & the Good Doctor
Vibration & Light
I Ain't Hiding*
Rosalee
*The Black Crowes cover