Foo Fighters rock Sioux Falls with stellar performance
That's the Foo Fighters for you, sneaking around and learning Grease songs.
A case of laryngitis did not stop Foo Fighters from playing in Sioux Falls, SD for the first time in their twenty-two year career. Early on singer Dave Grohl stated gravelly, "A scratchy-ass voice isn't gonna stop me from coming out and singing songs for you." His voice warmed a bit as the night went on, and he and the rest of Foo Fighters put on a spectacular high-energy rock show that moved the capacity crowd in attendance.
The 12,000 person Denny Sanford Premier Center was buzzing with energy before the band took the stage. And when the lights went out, Dave Grohl screamed out his long-standing "Are you fuckin' ready?!" intro, from behind the large black curtain that donned the band's new Concrete and Gold album monogram. The band then launched into their biggest hit, "Everlong" and rocked full-throttle from the start.
Songs from their exceptional 2011 release Wasting Light especially sounded good. "Rope" took on an entirely different form by the end, with Grohl and drummer Taylor Hawkins doing a call-and-response guitar drum battle that tore into a huge guitar solo led by Chris Shiflett. The song pushed over fifteen minutes and ended with Hawkins' drum riser elevating high while he took a drum solo, before singing "Sunday Rain" from the new album.
"These Days" from Wasting Light was played a few songs later, and Grohl's voice had warmed up and sounded much better. "Walk" from the same album came up next and was perhaps the best song played all night. It rocked, as did "Run" from Concrete and Gold which followed. "Run" showed off a dichotomous new side of the band, swinging from super quiet to extra heavy with each chorus and verse. It too was incredible and hit hard.
When Grohl wasn't running around the stage head-banging for the crowd, he spent a lot of time smiling and joking. Several songs ended with a classic rock twangy guitar outro, and Grohl noted with a laugh between songs early in the set, "I'm gonna keep fuckin' with you guys all night." For "All My Life", the stage lights came down just above the band and Taylor Hawkins' drum riser pushed up towards the middle of the stage so the entire band was close together. A majority of the crowd was jumping with joy as the band rocked out the solo at the end.
Later in the set, the band played an extended version of "Breakdown" by Tom Petty & the Heartbreakers. With the help of three female backup singers, it was a beautiful tribute and sounded amazing. Over three hours into the show, the night ended with a cover of AC/DC's song "Let There Be Rock". It was somehow filled with more energy than the opener, and Foo Fighters absolutely tore it up. With great stage lights and lasers shooting into the crowd, it was an awesome ending to an awesome show.
Although I was surprised the setlist lacked songs from their 2014 album Sonic Highways, Foo Fighters totally rocked Sioux Falls with a diverse career-spanning set. Foo Fighters are the biggest rock band to hit Sioux Falls in years, and I can only assume after the great reception they received that it won't take twenty-two years to return. As Dave Grohl said, "Maybe in fifteen years we'll be back." He's a funny guy!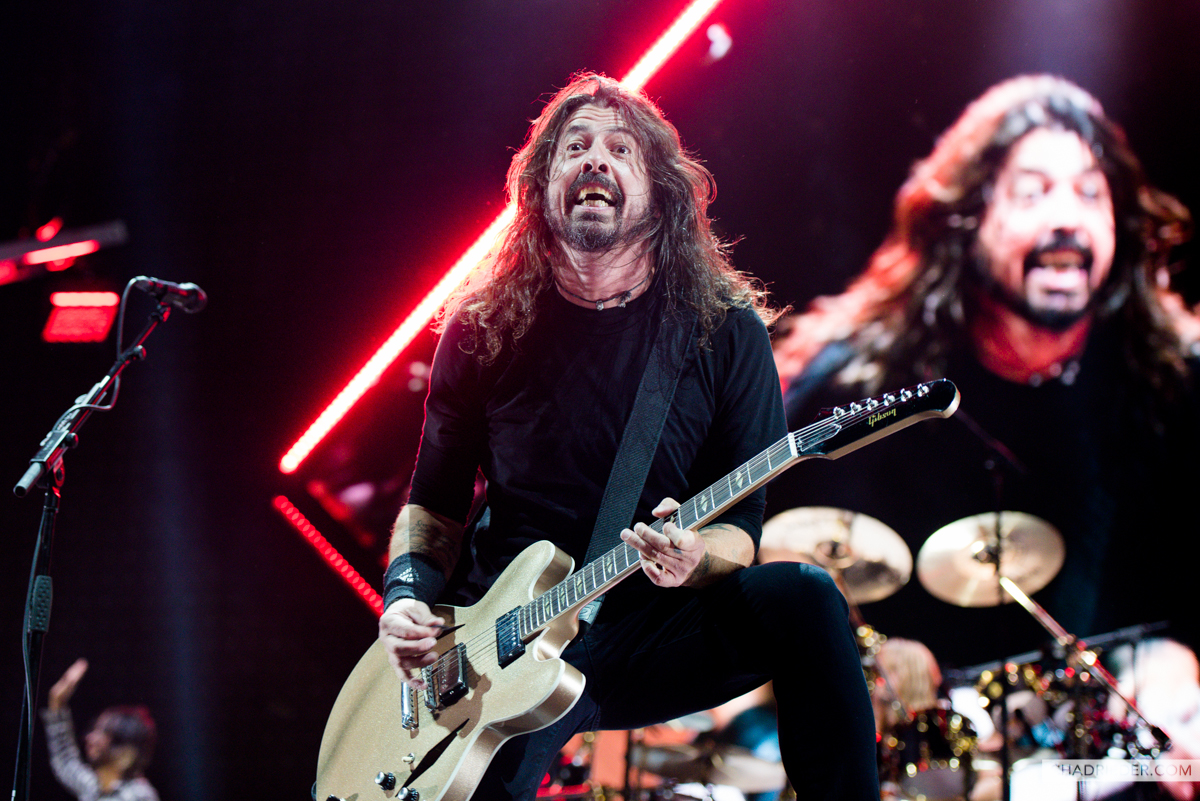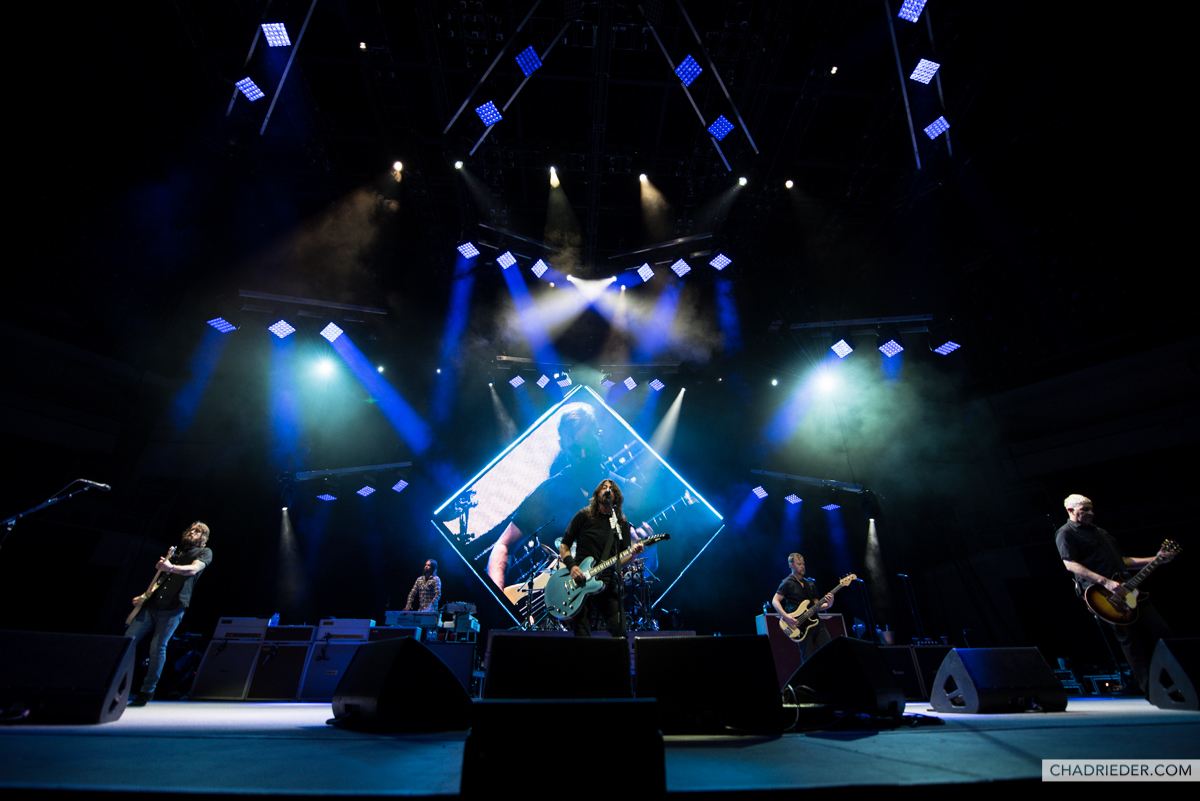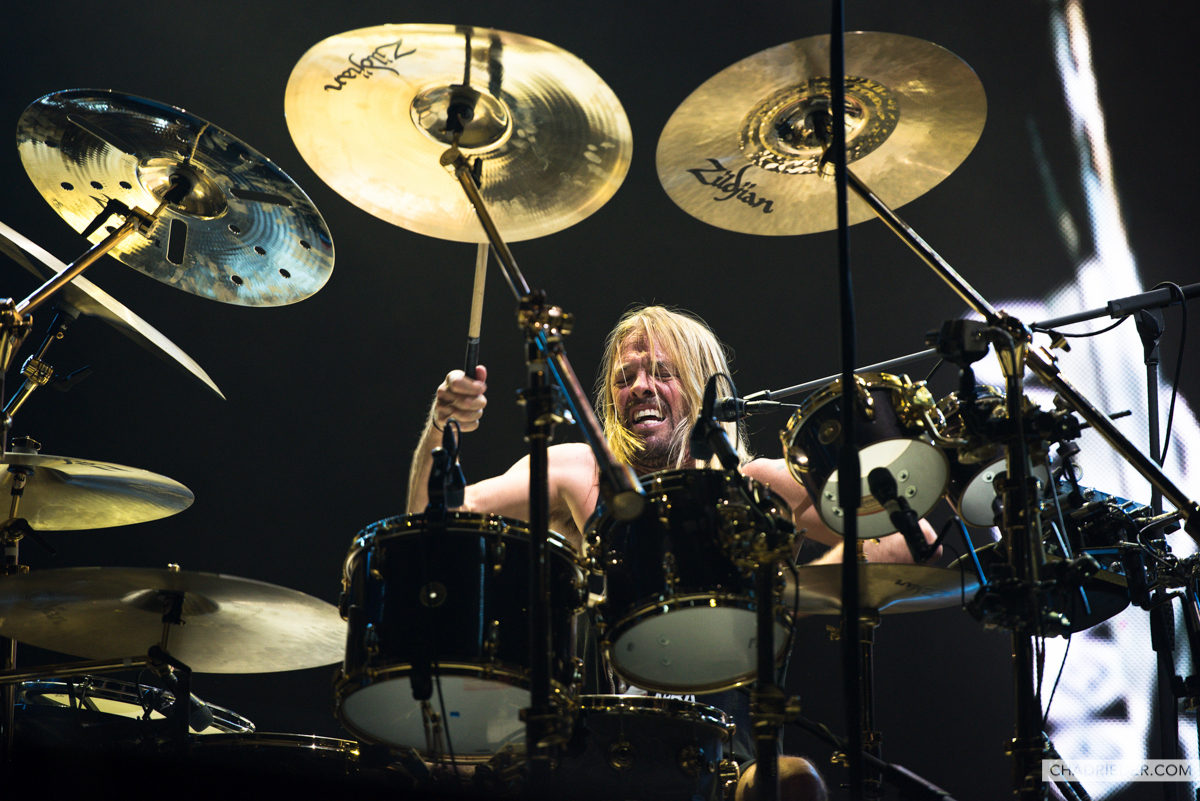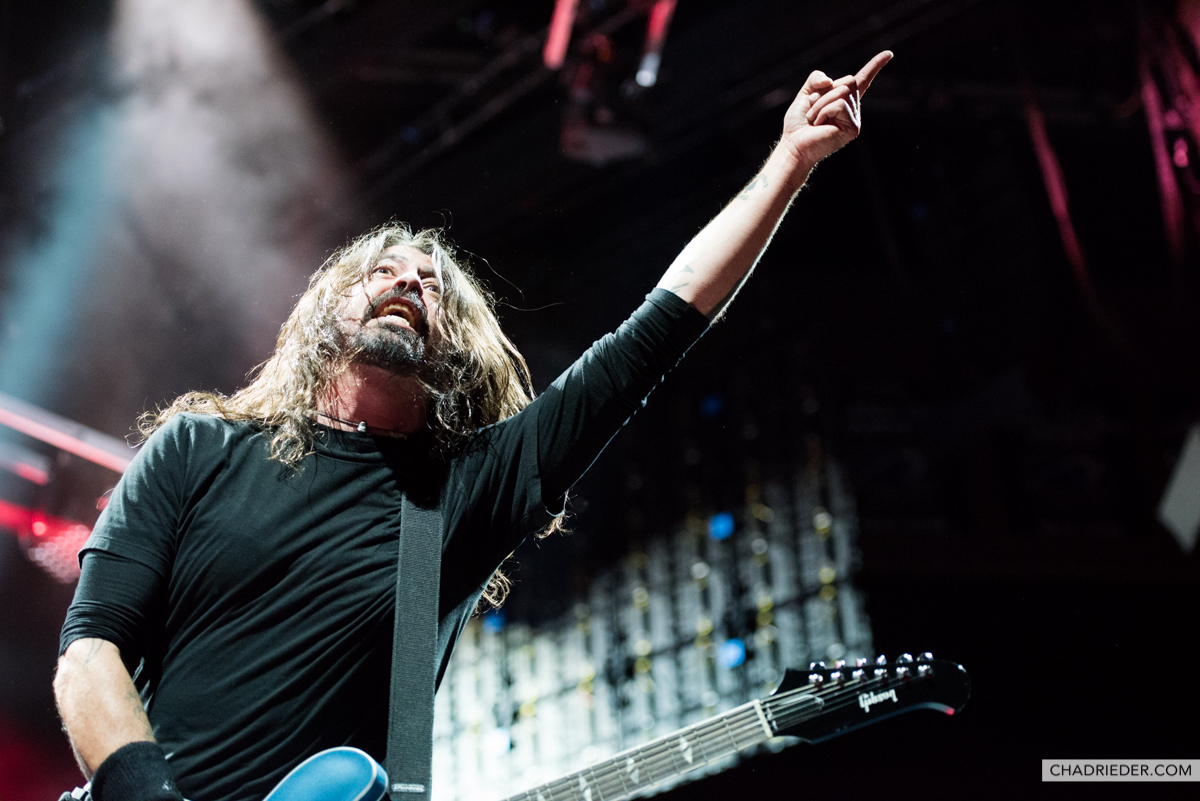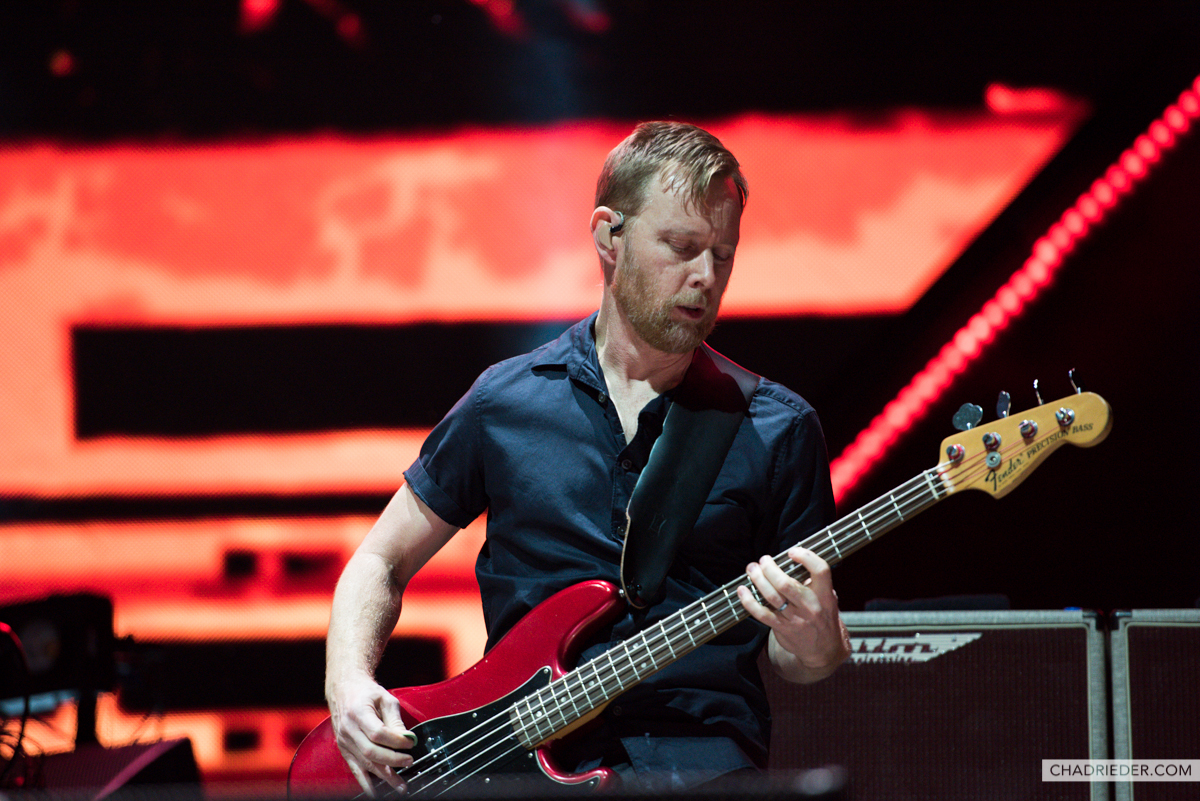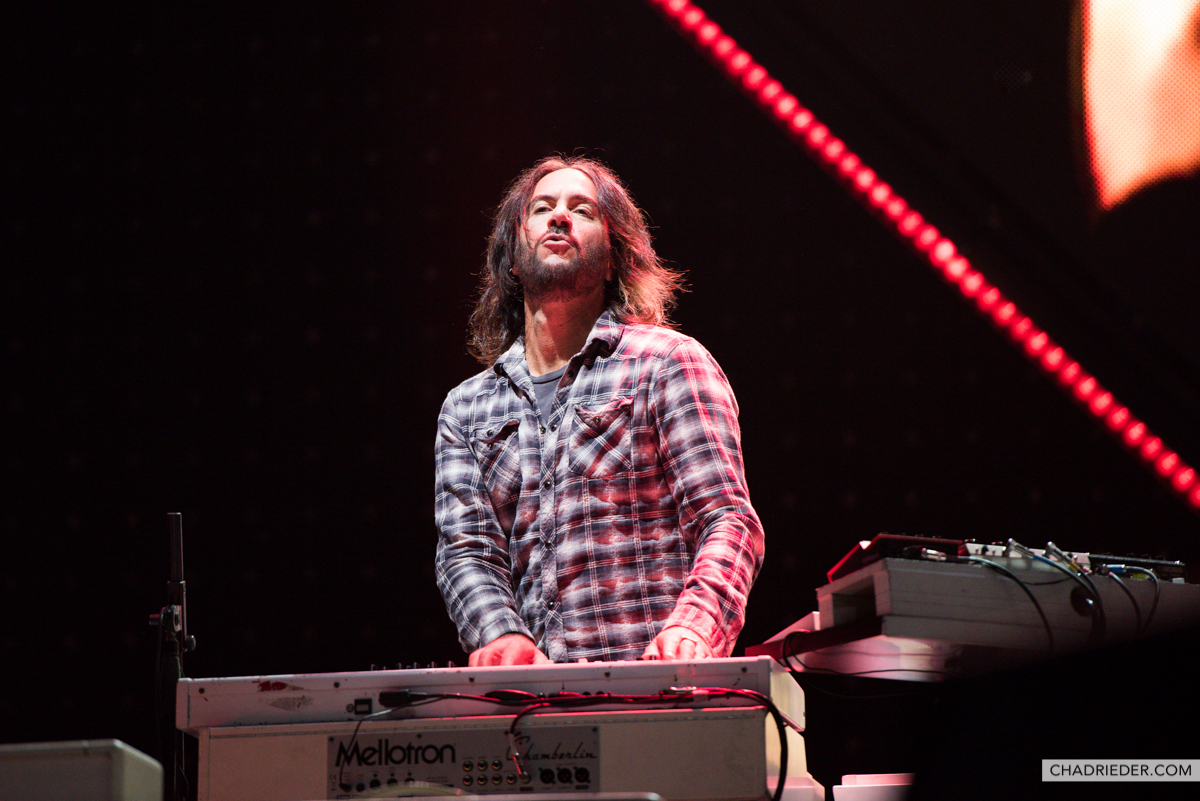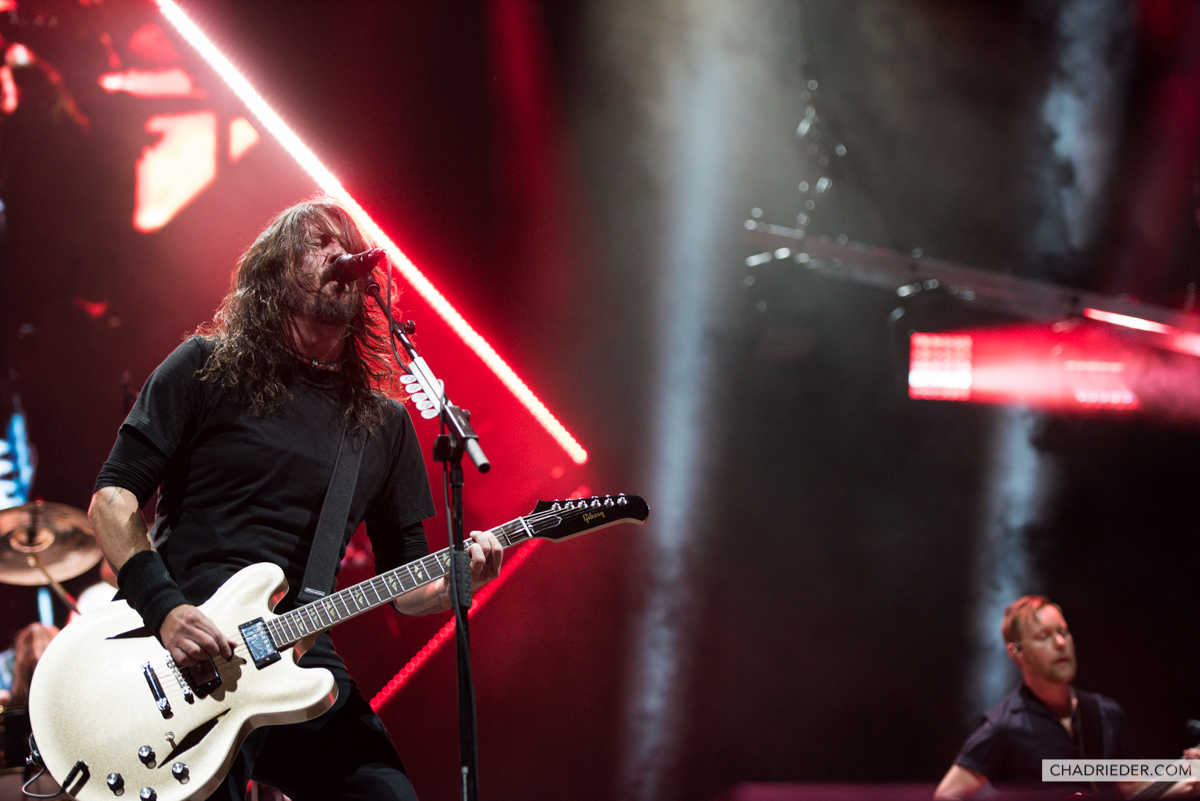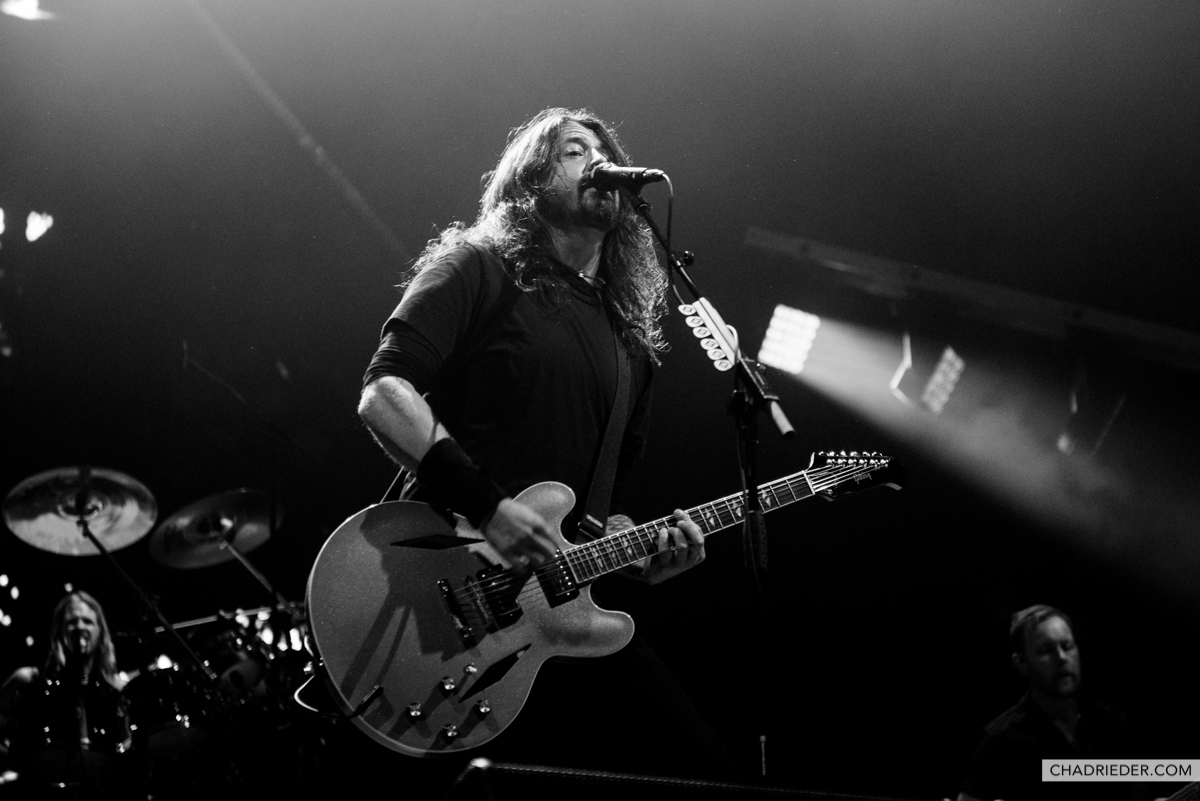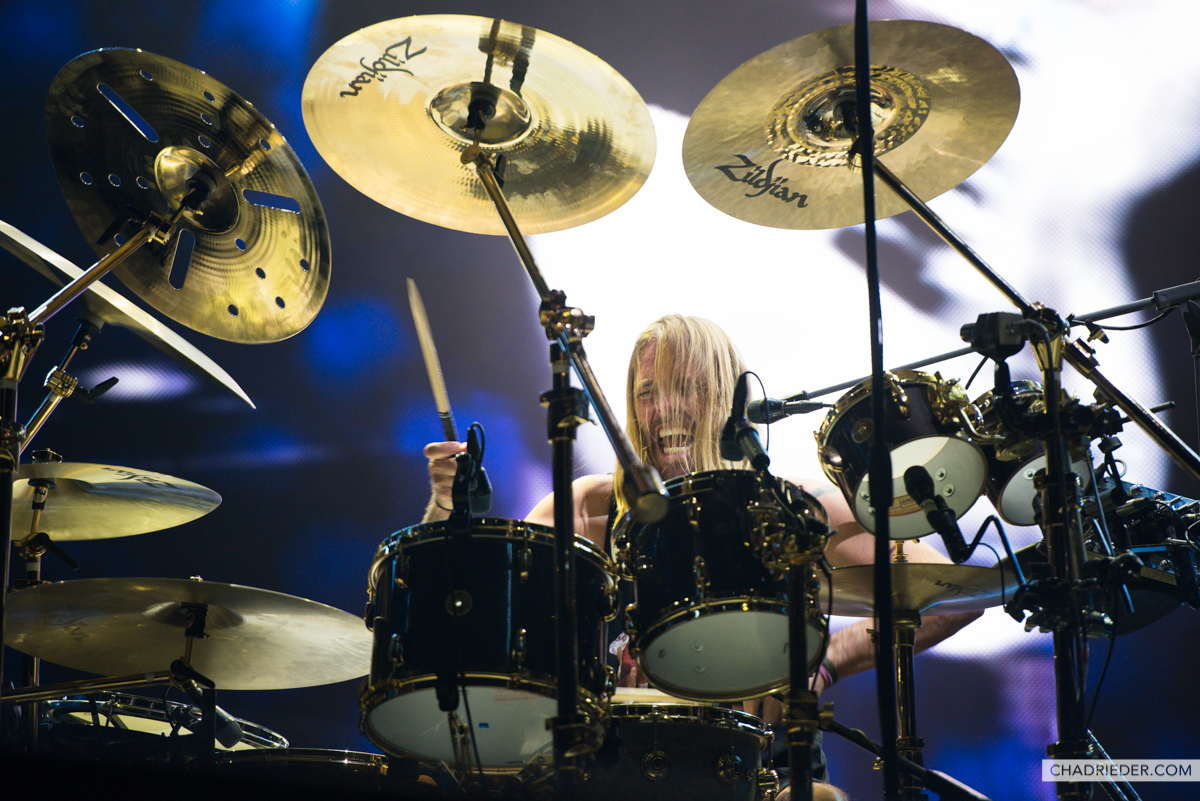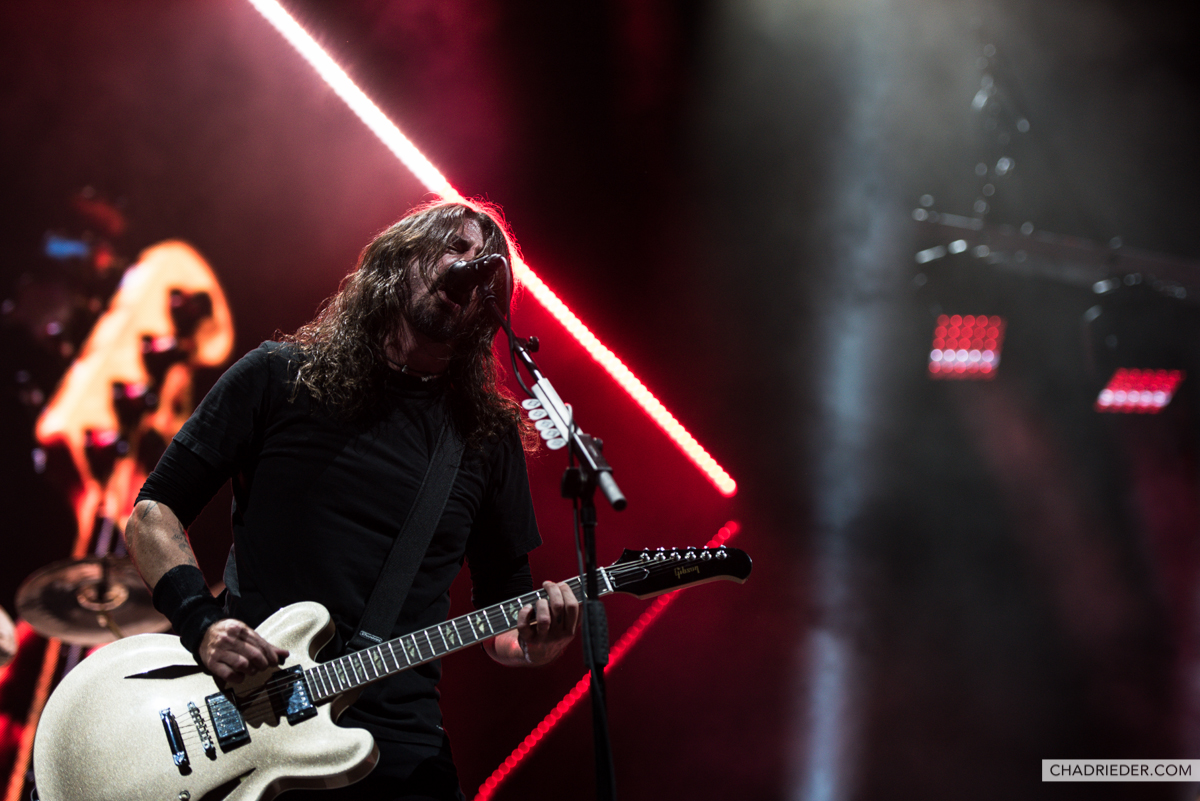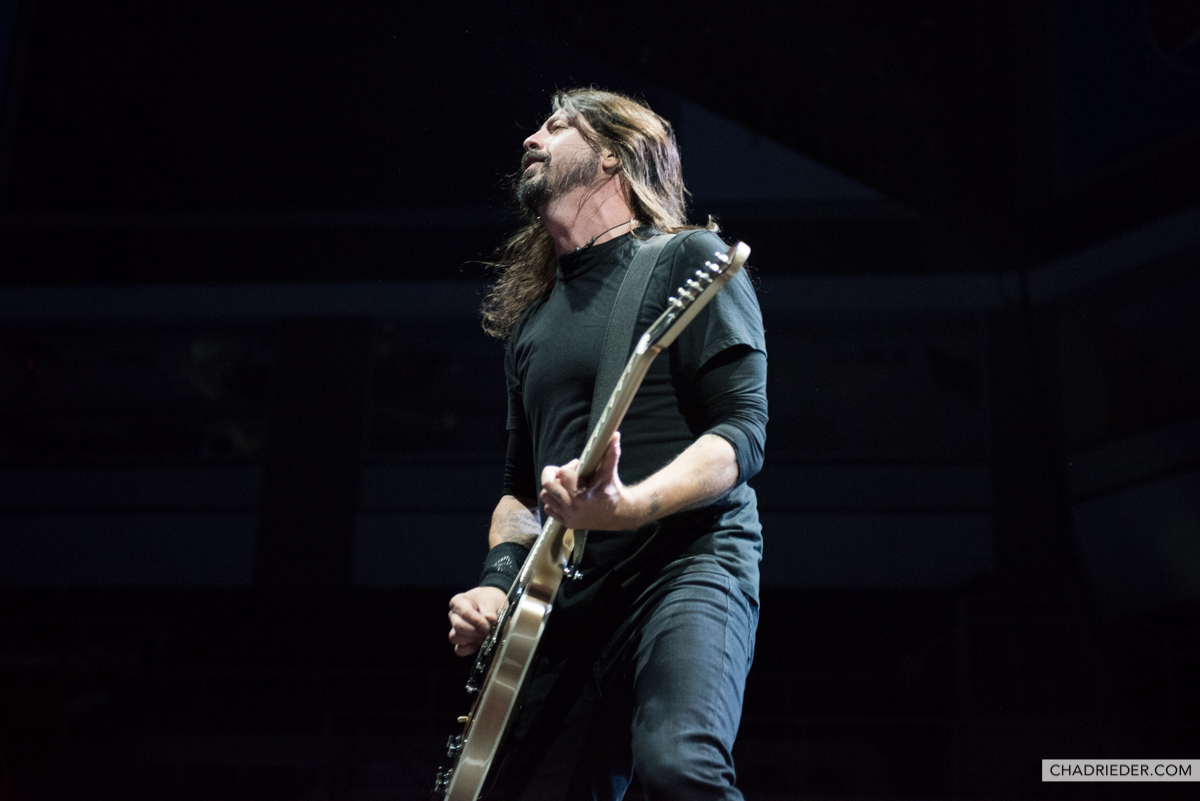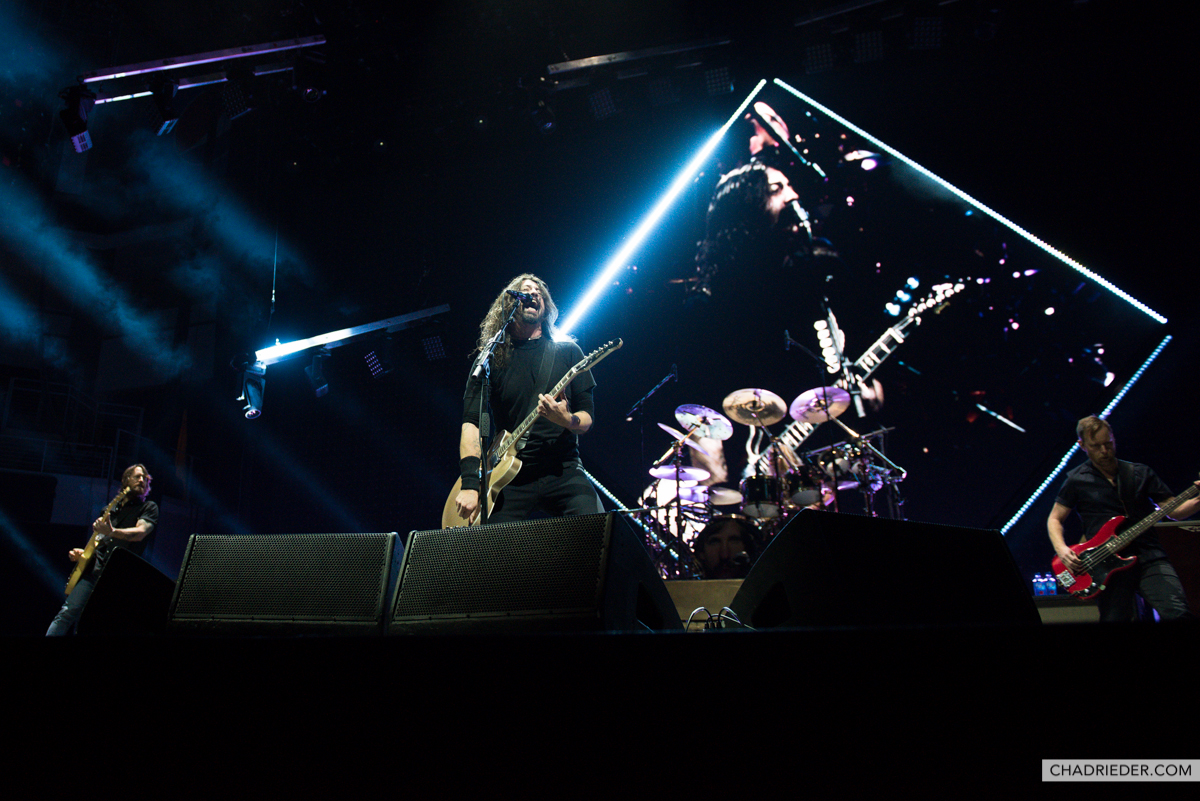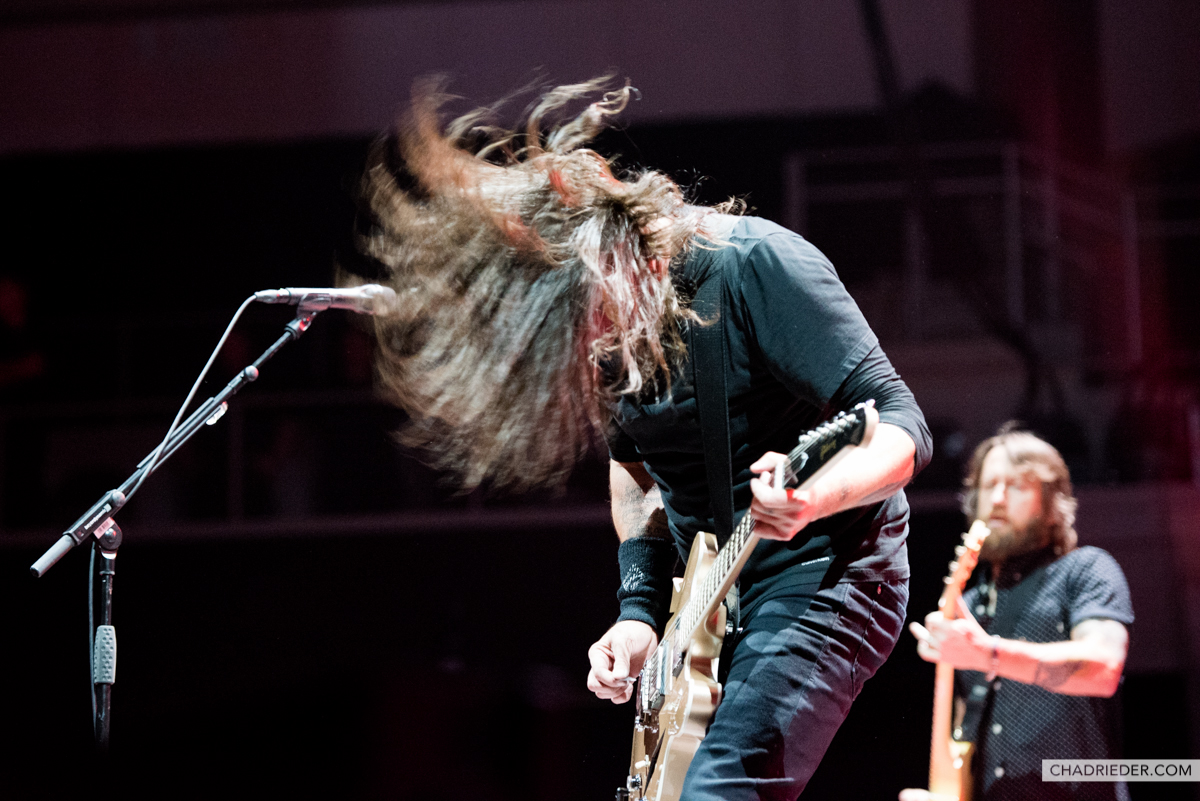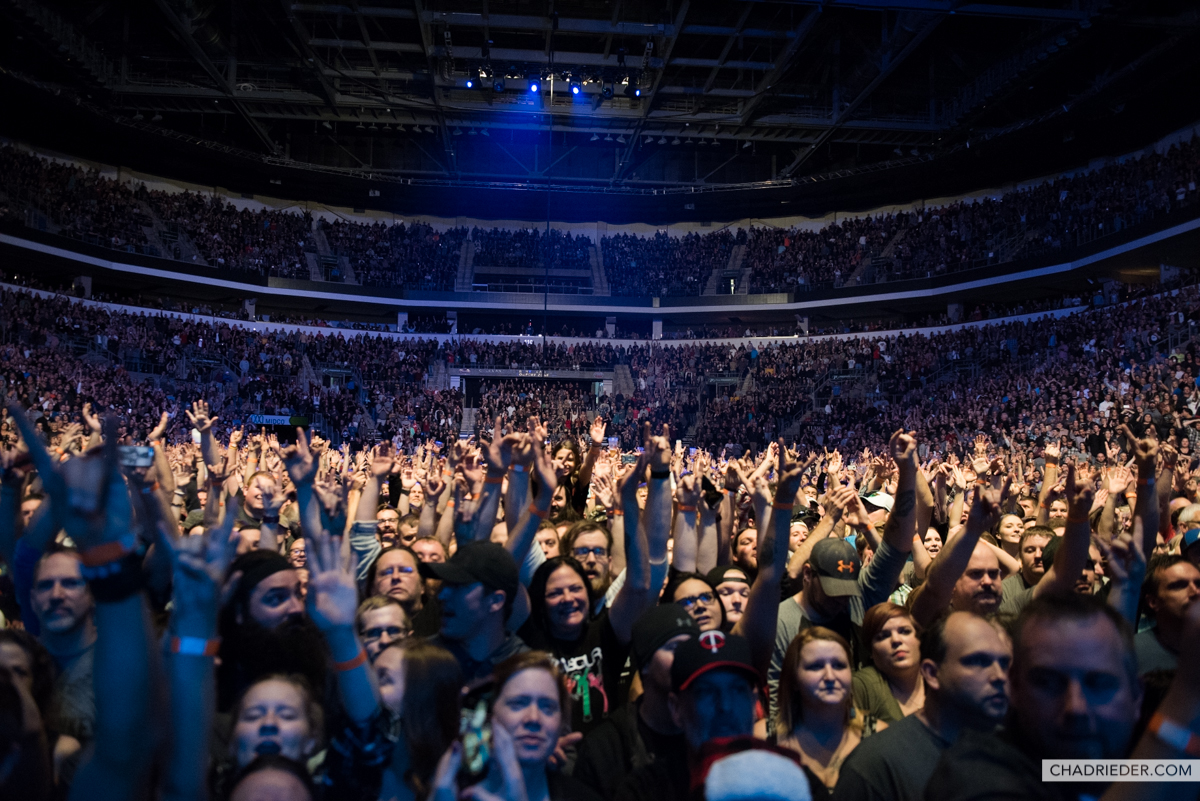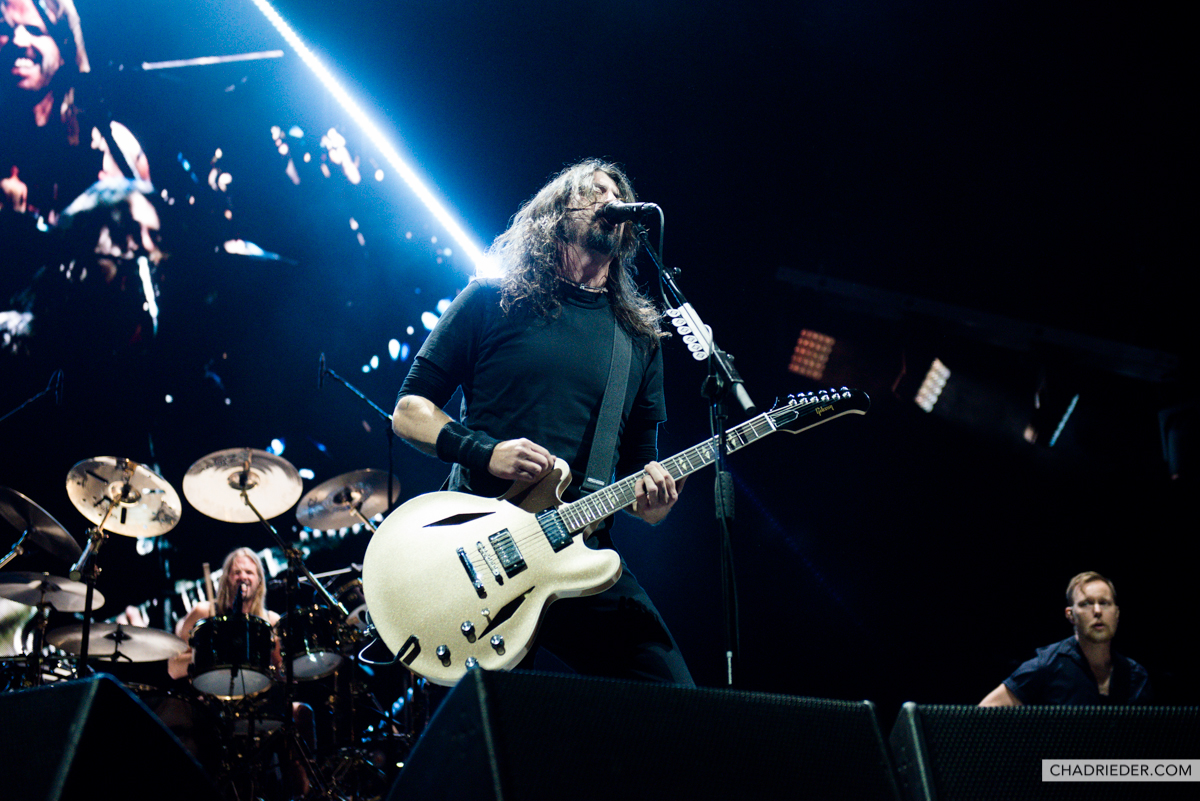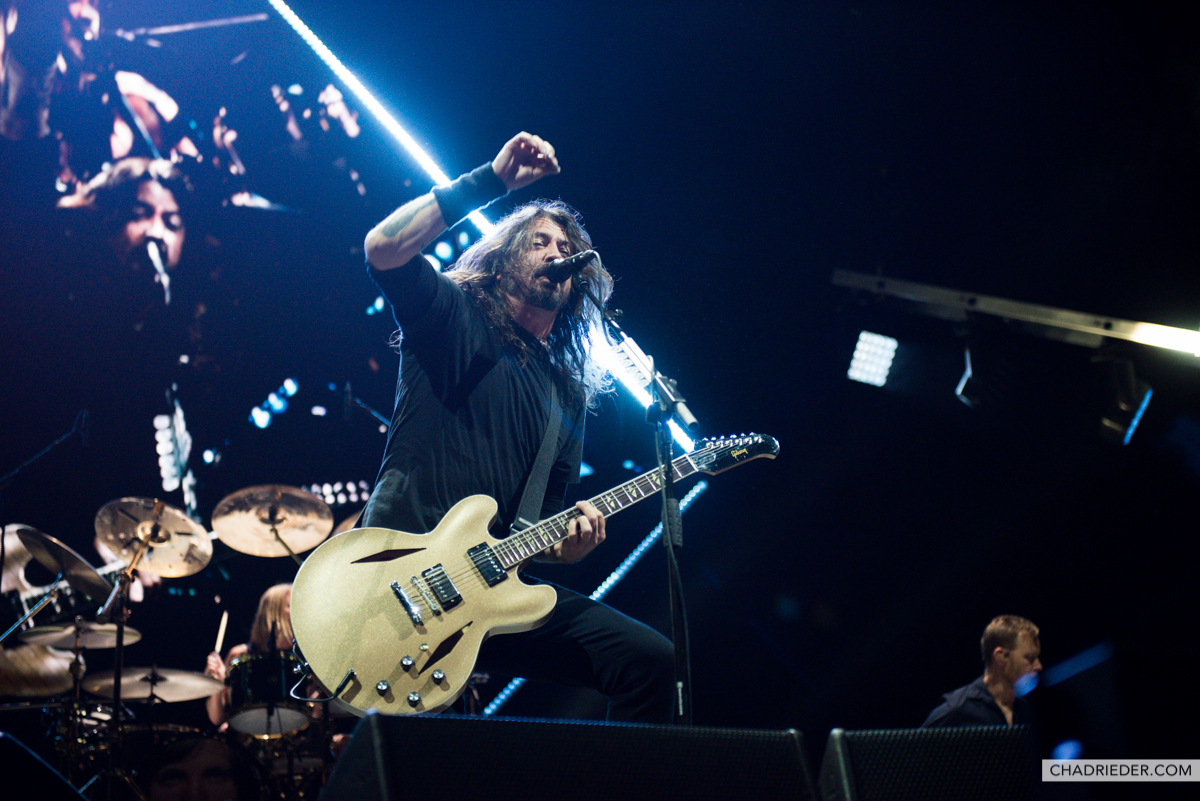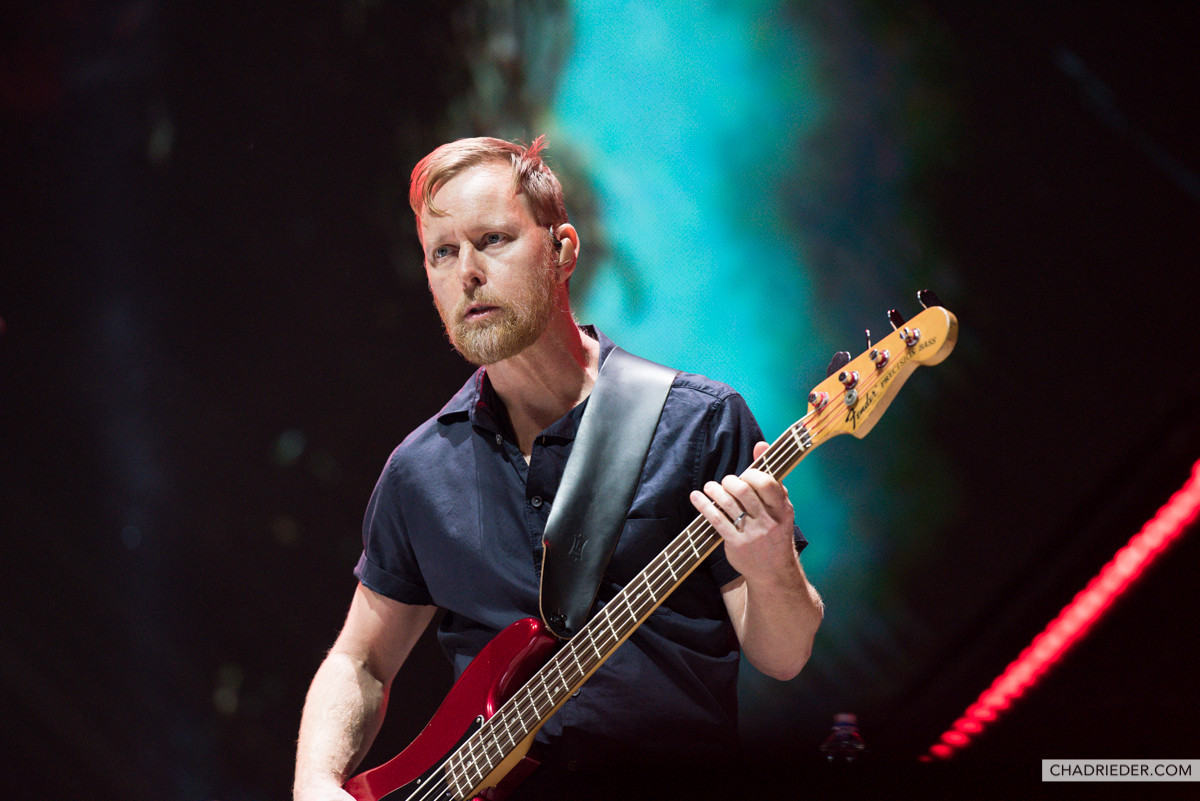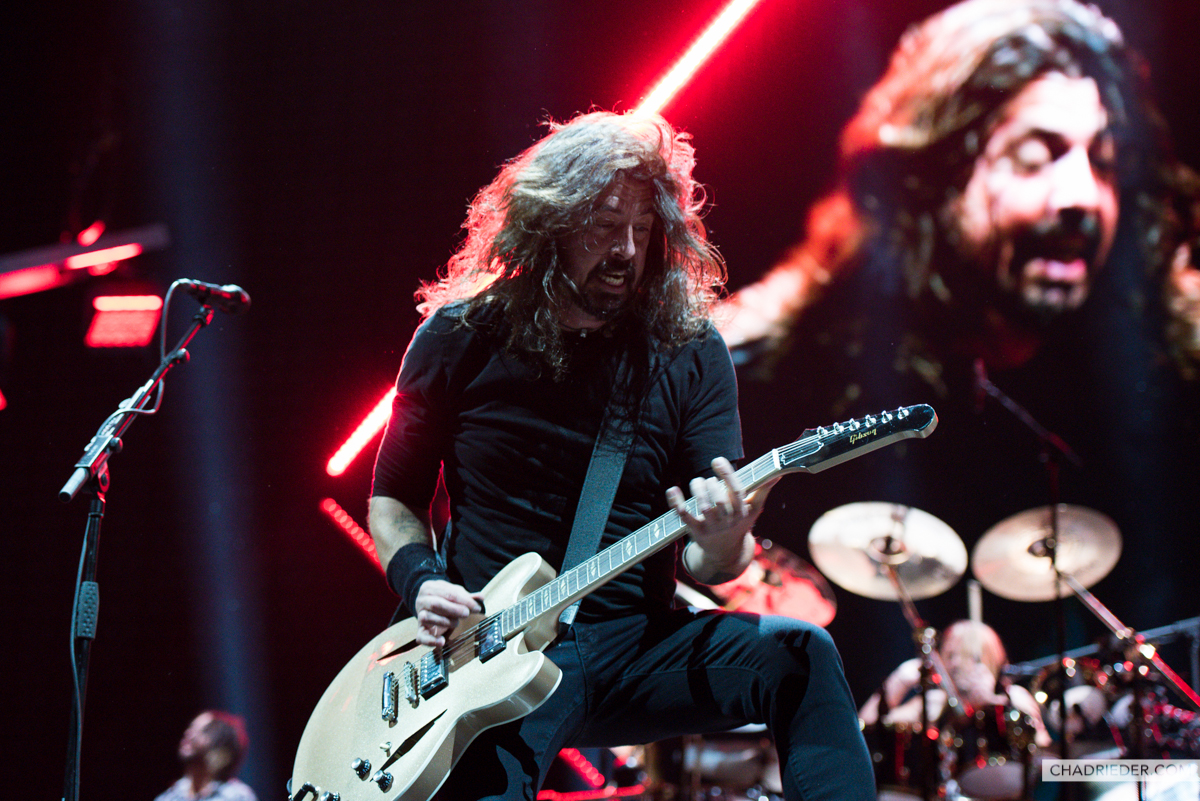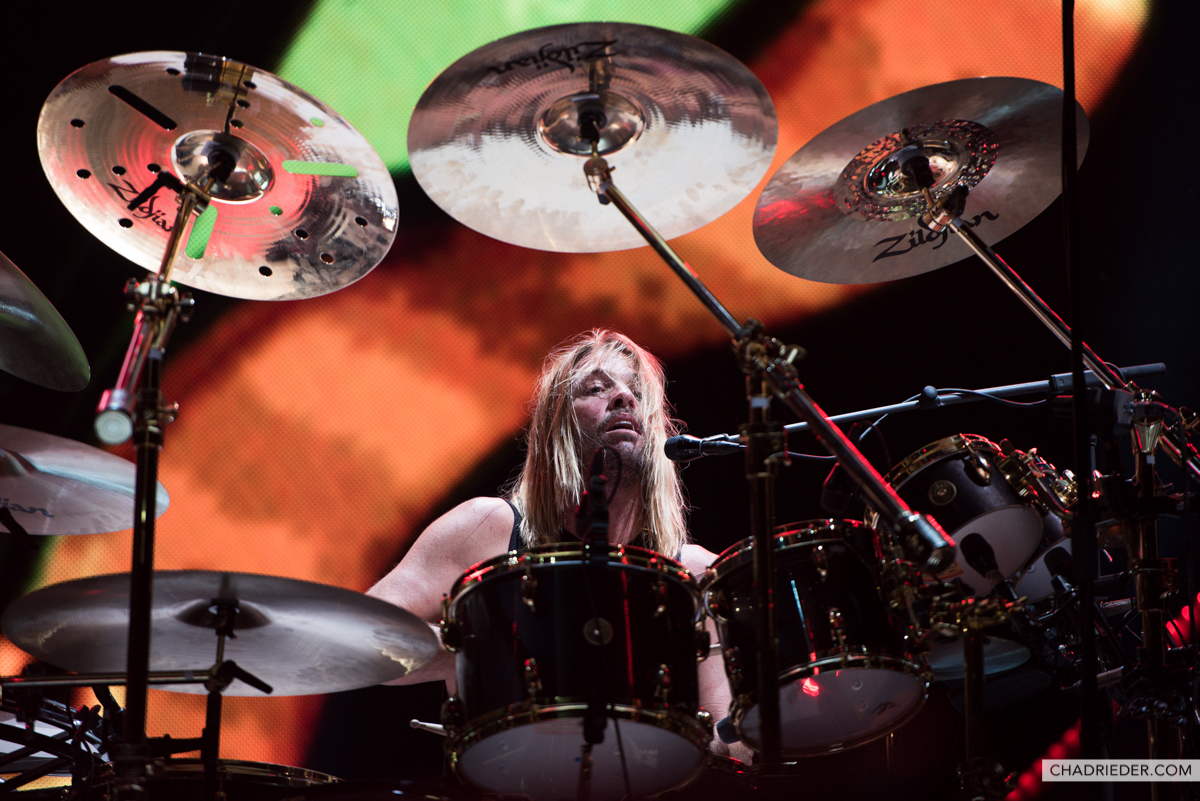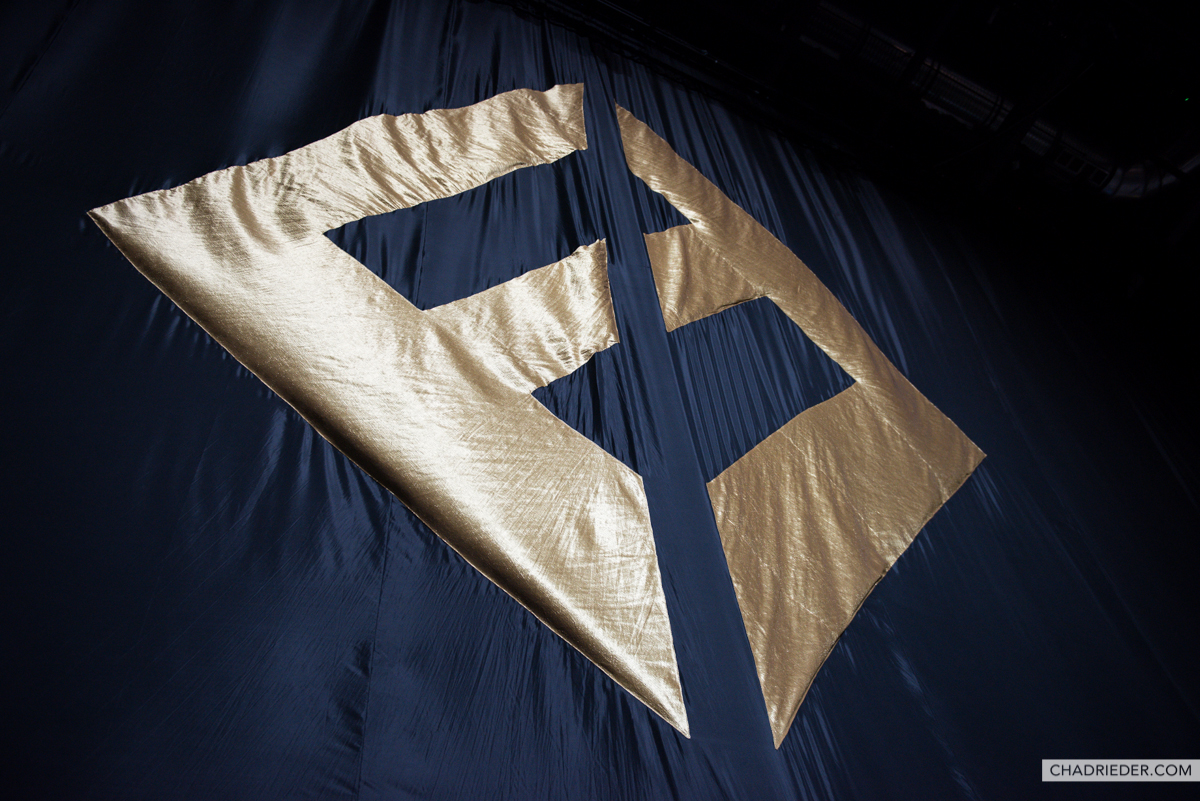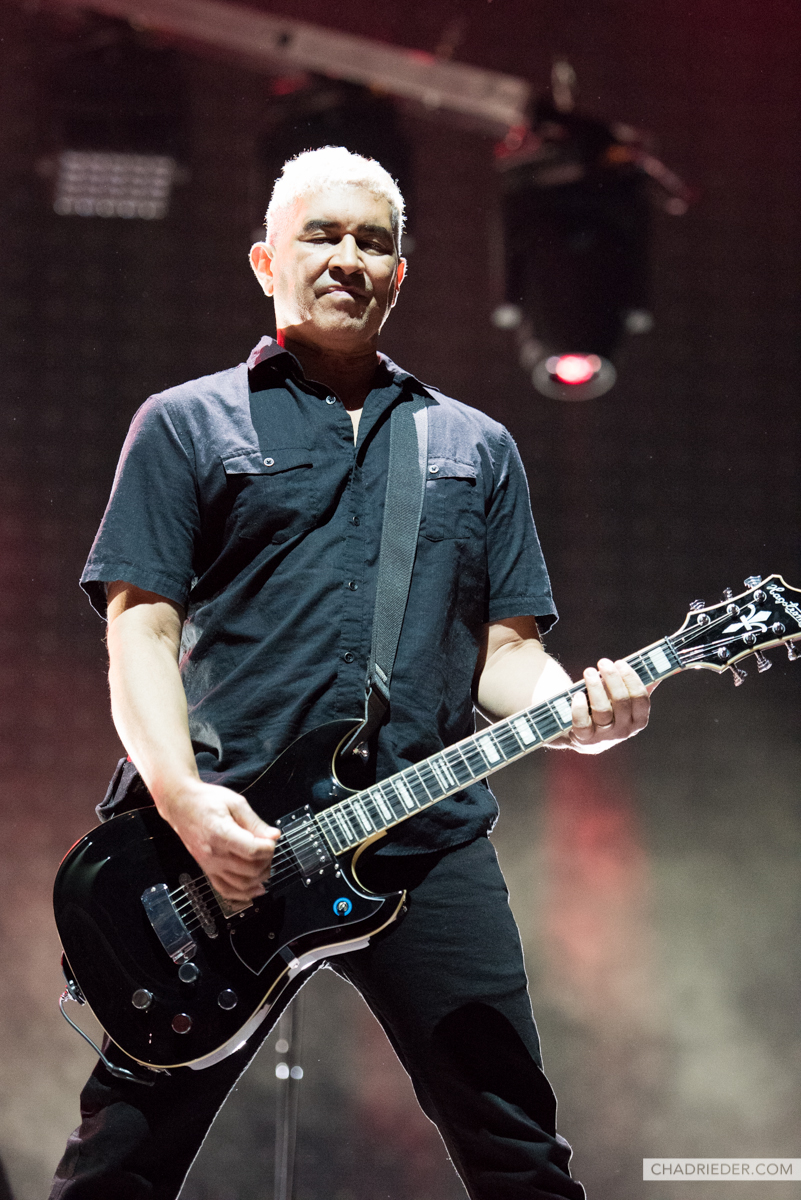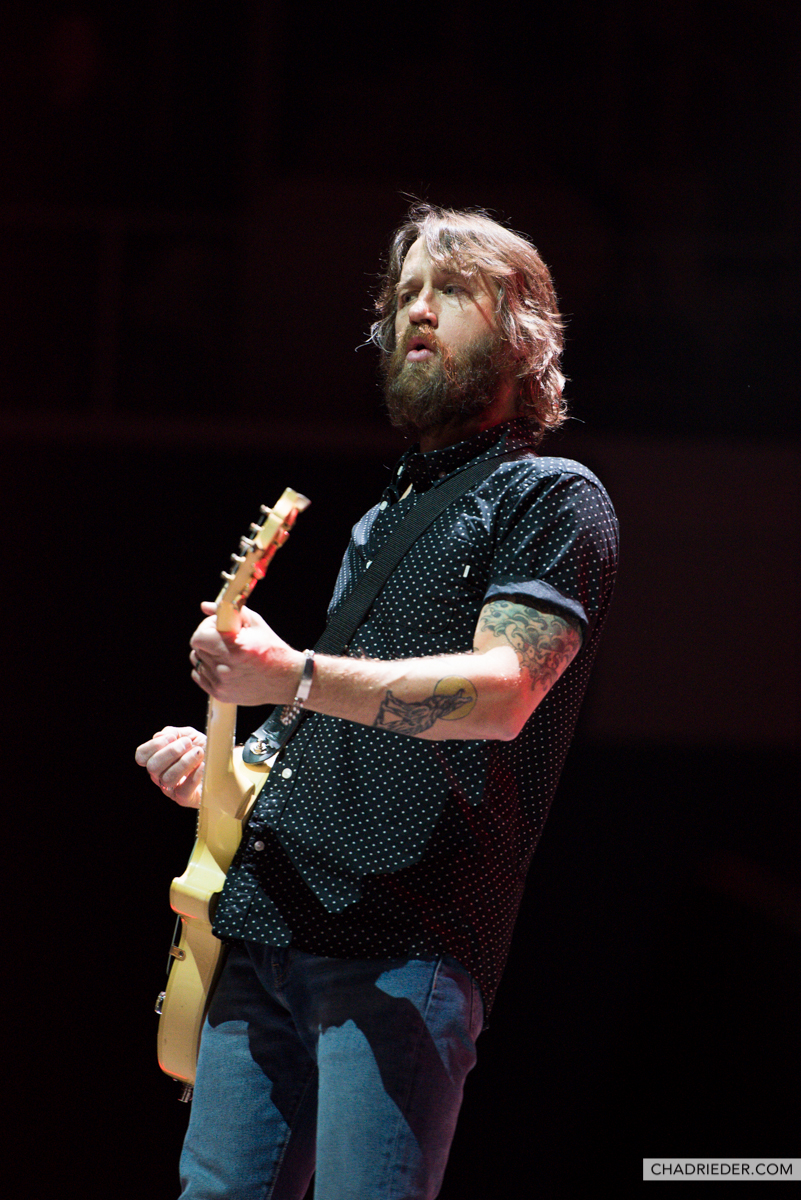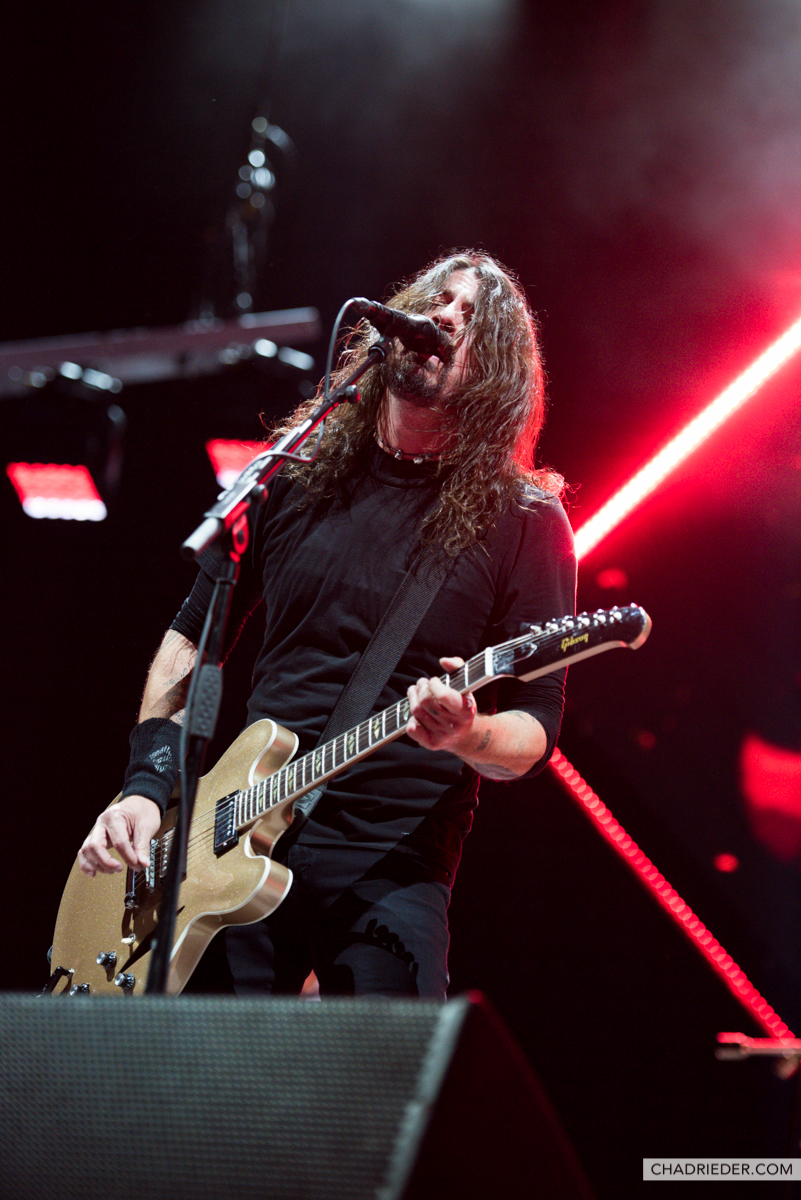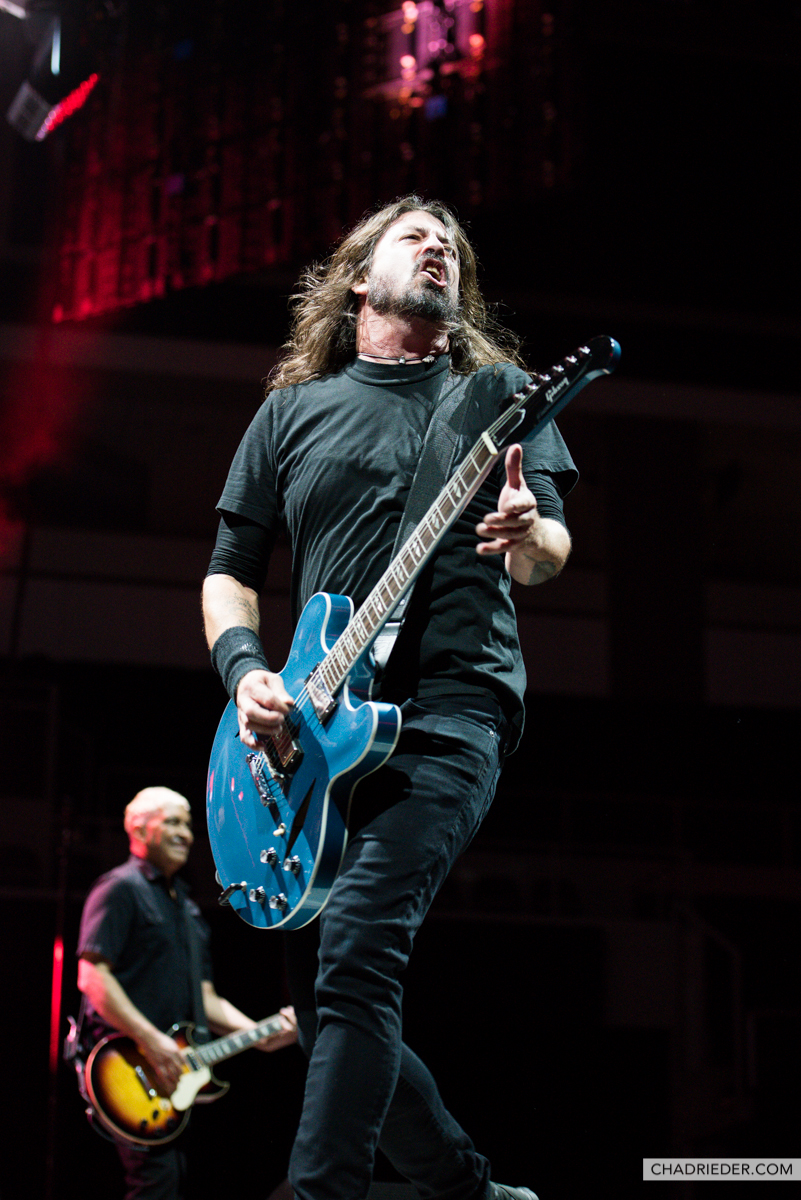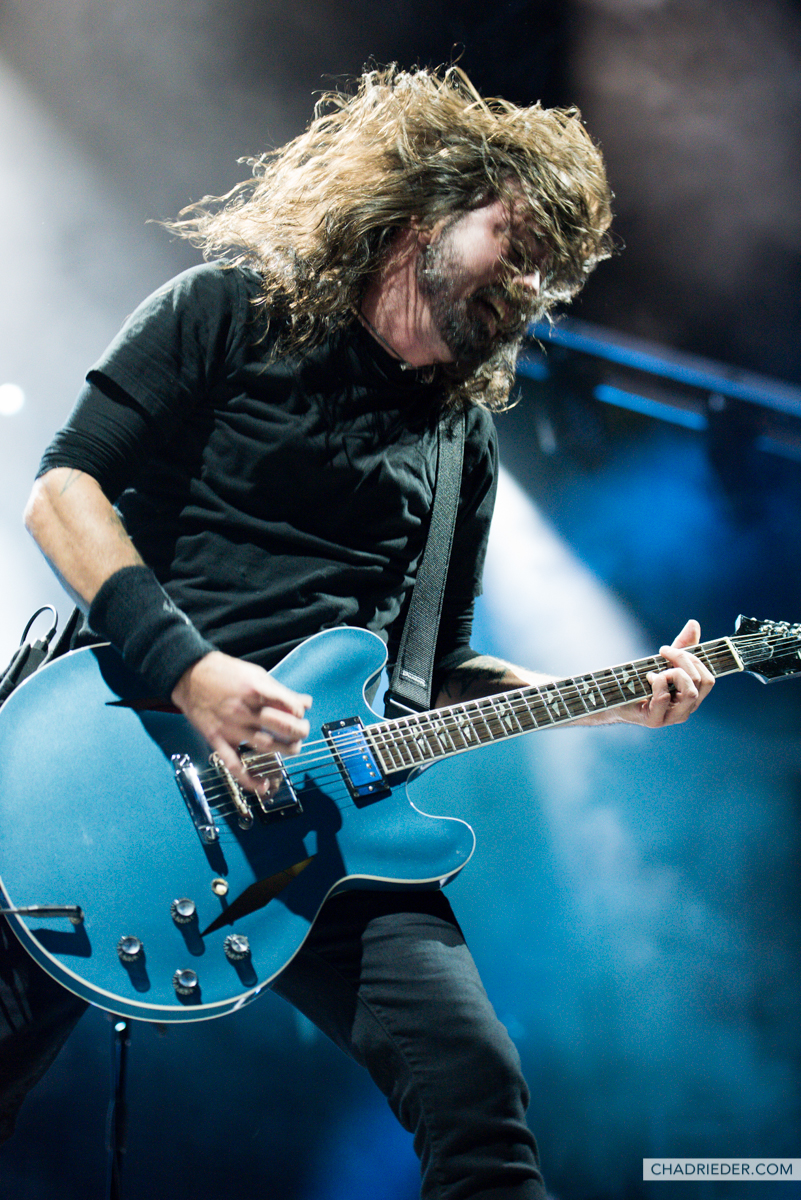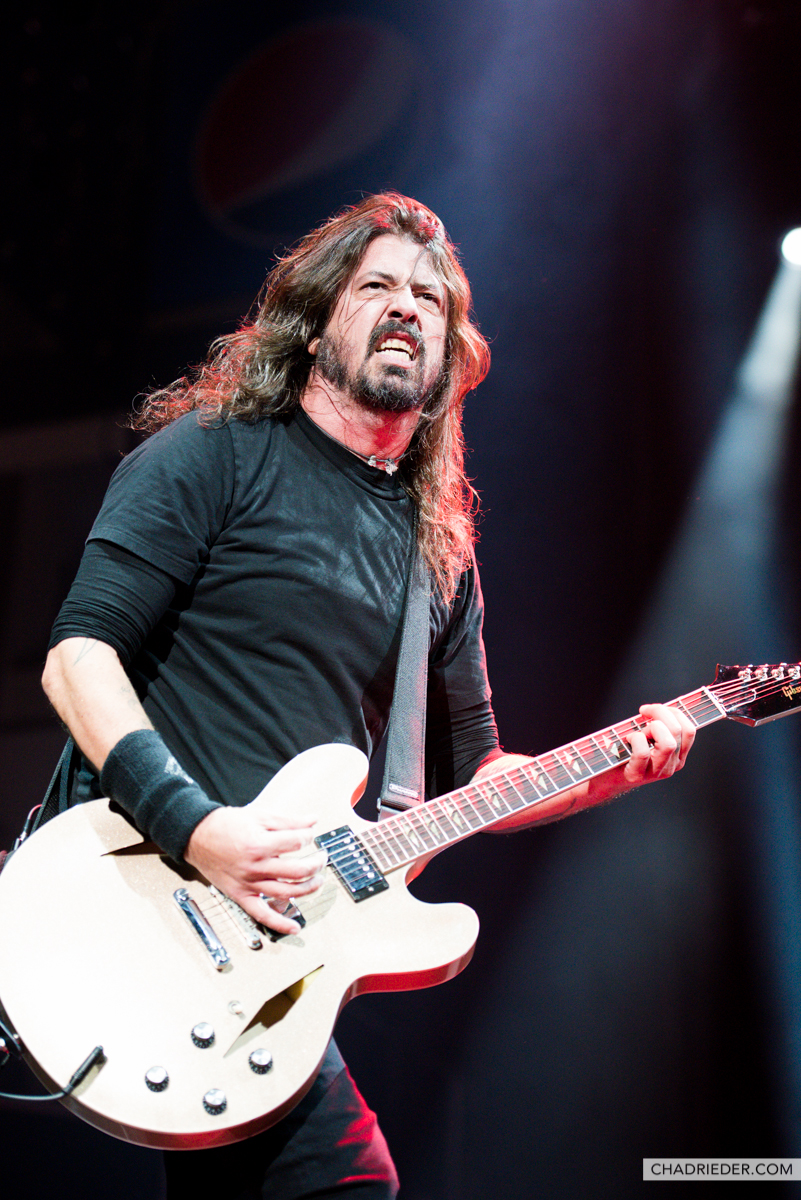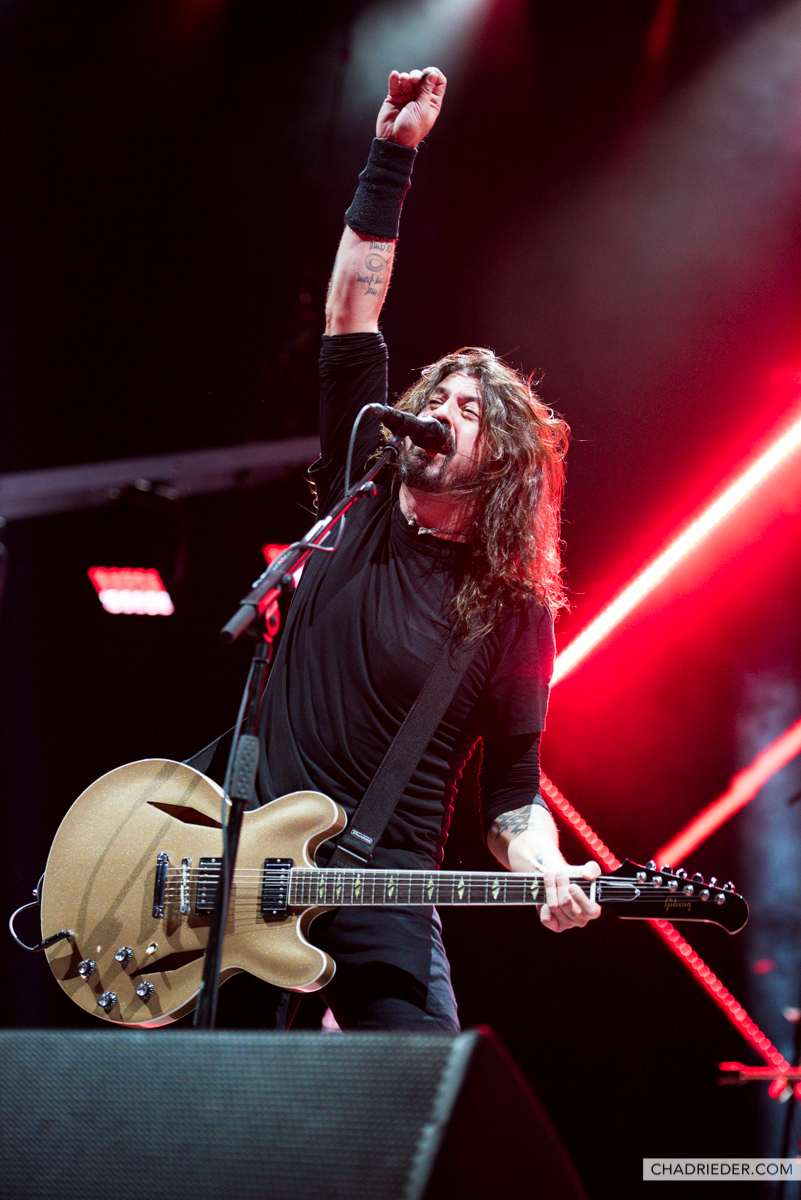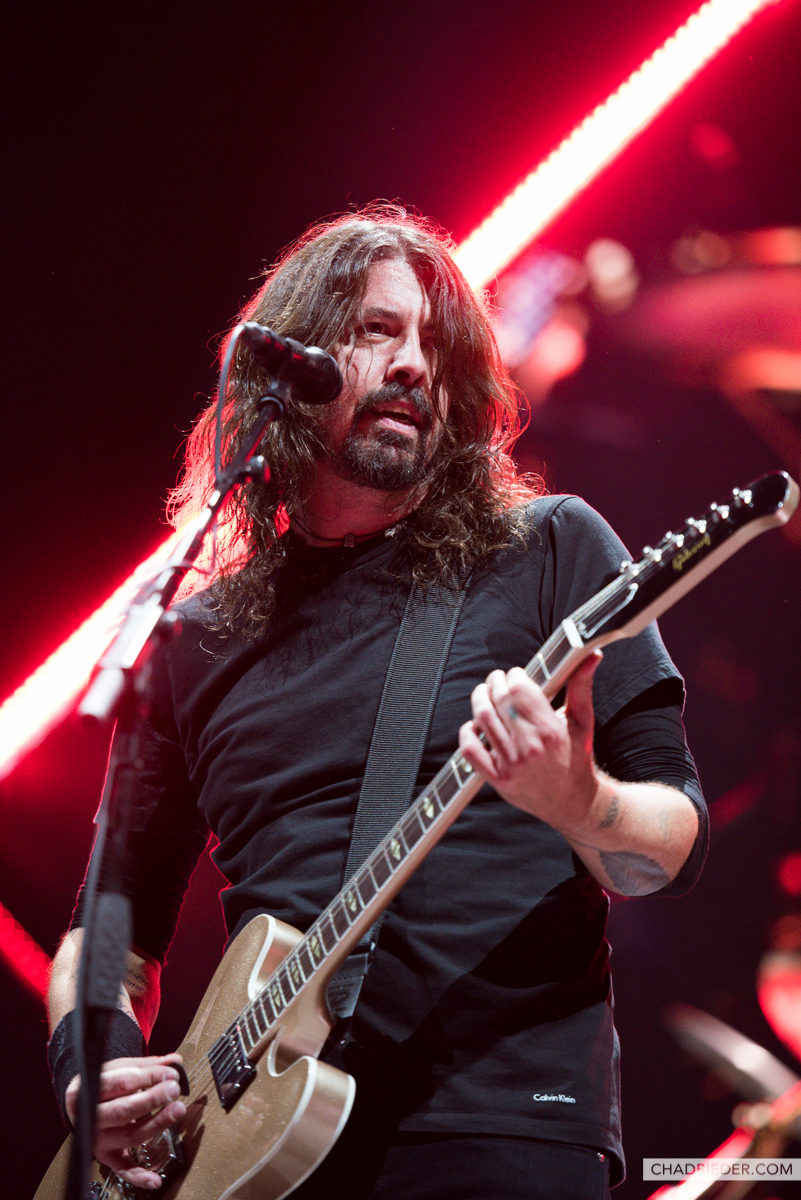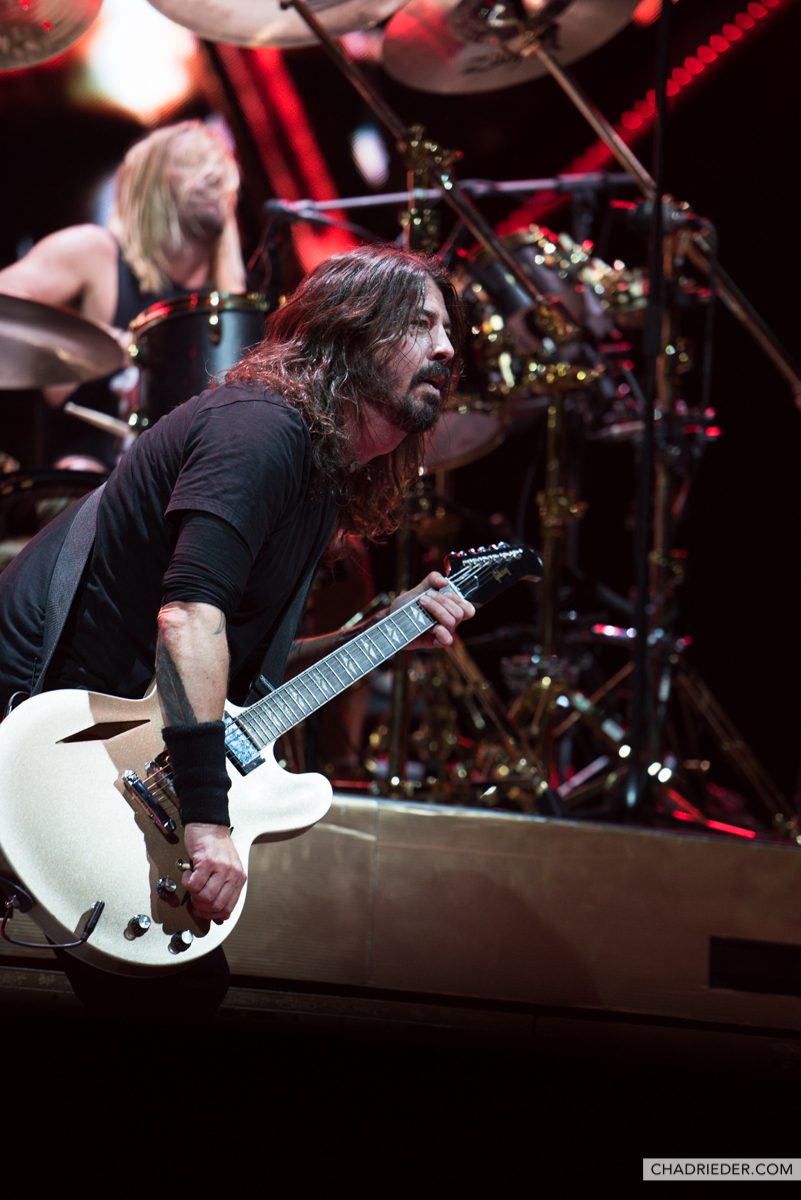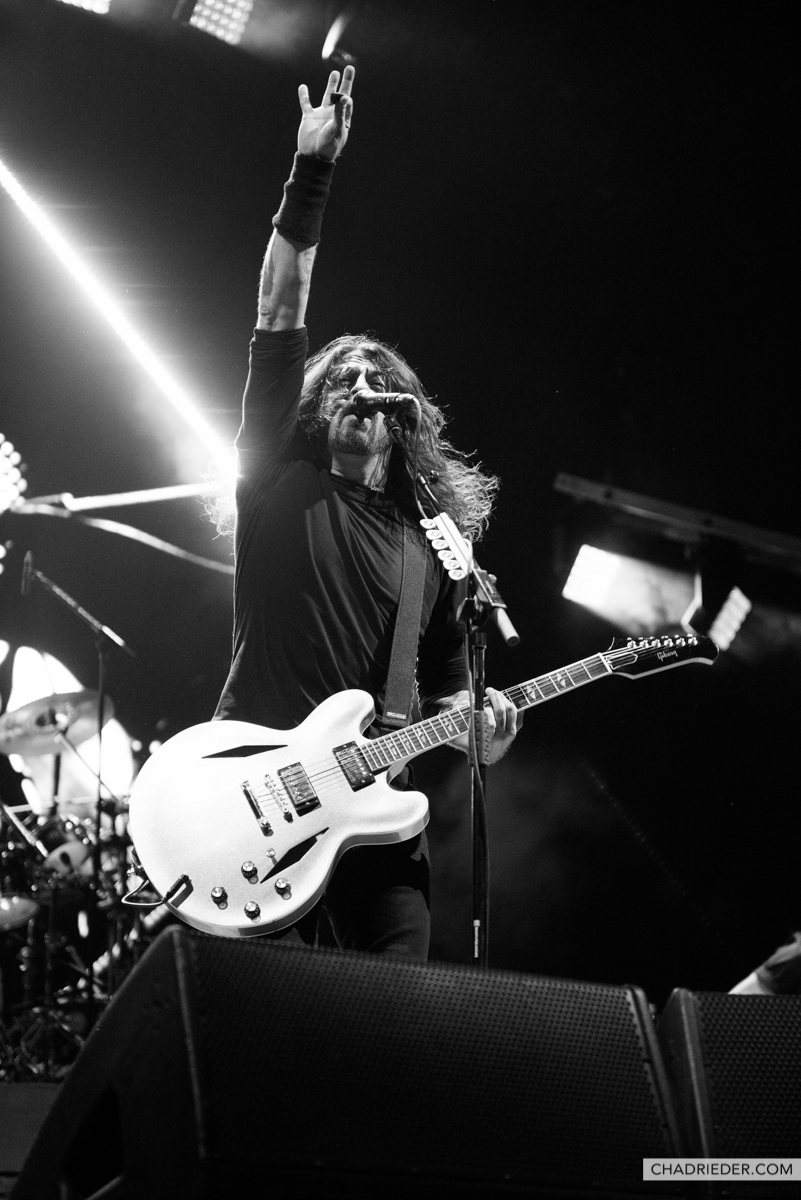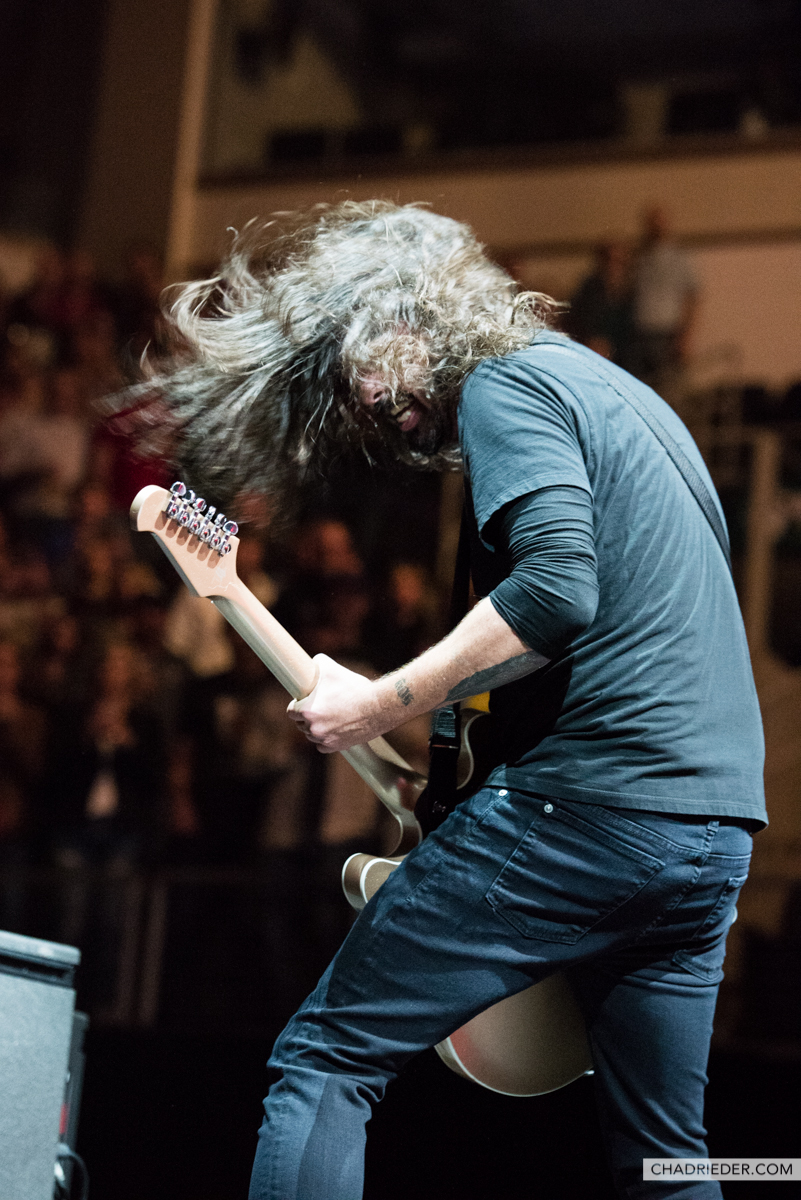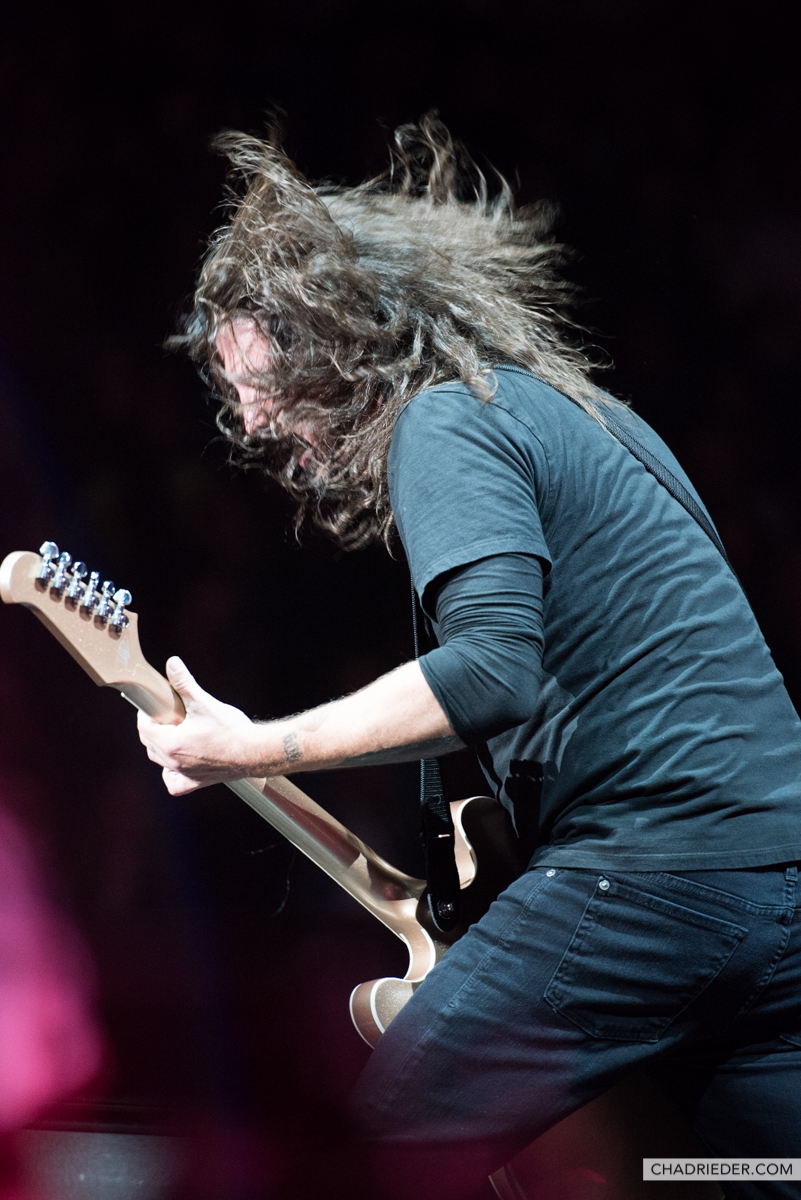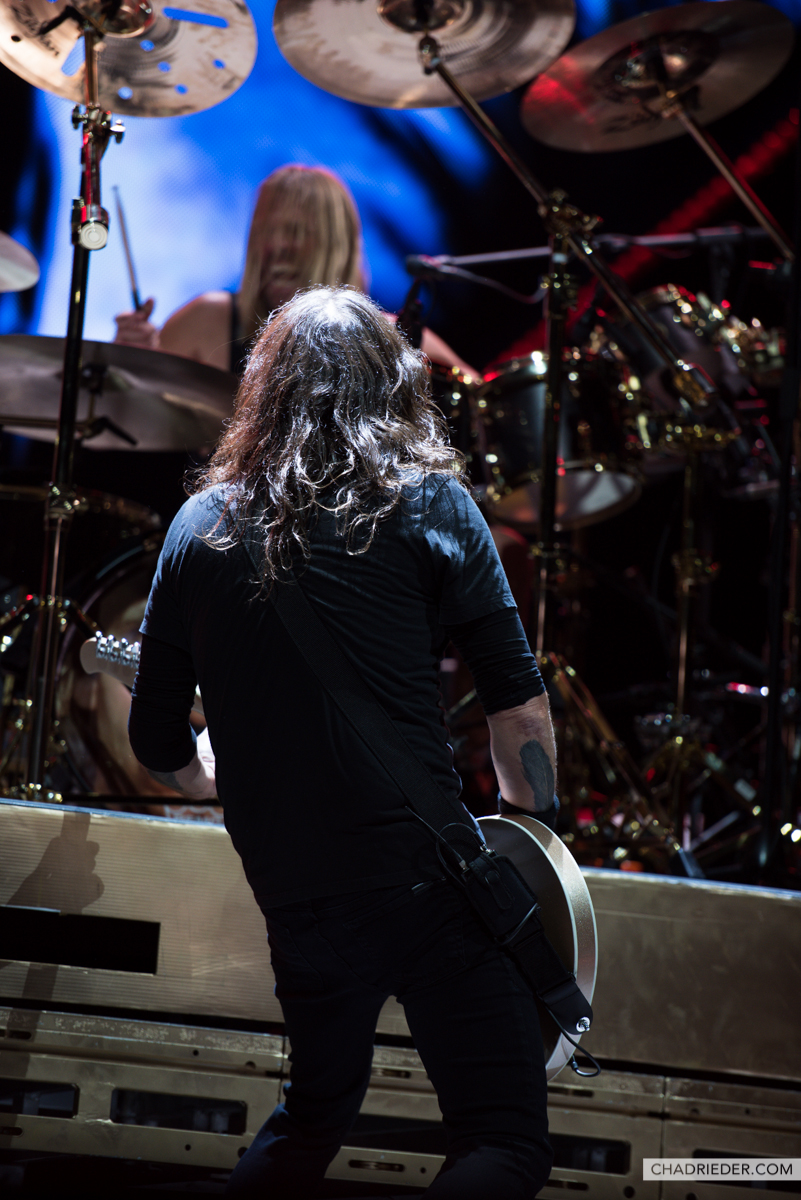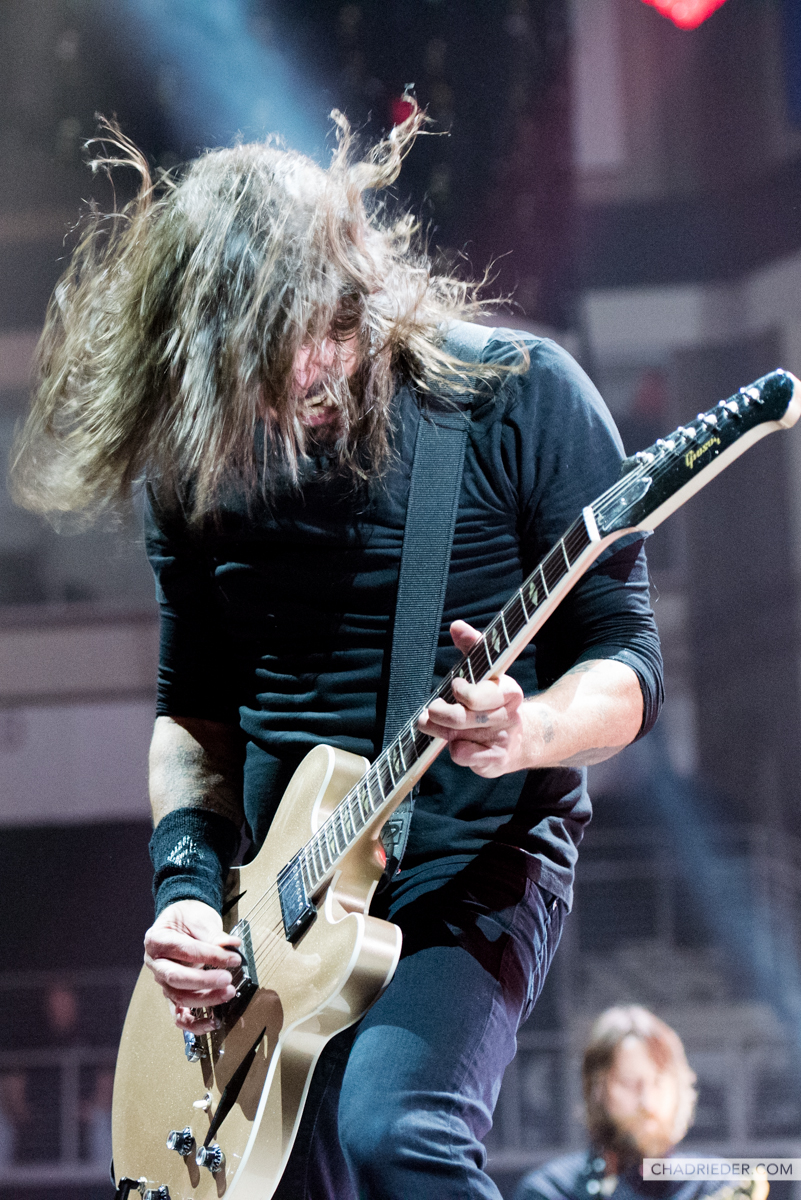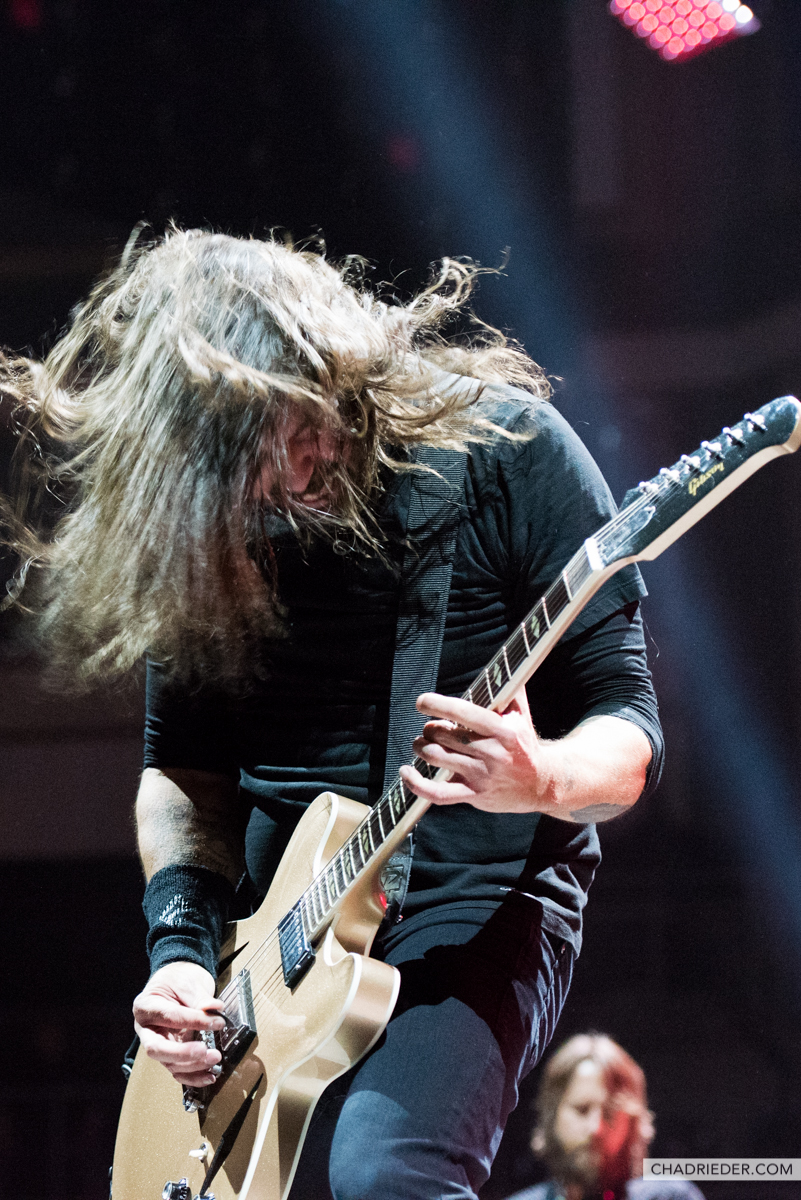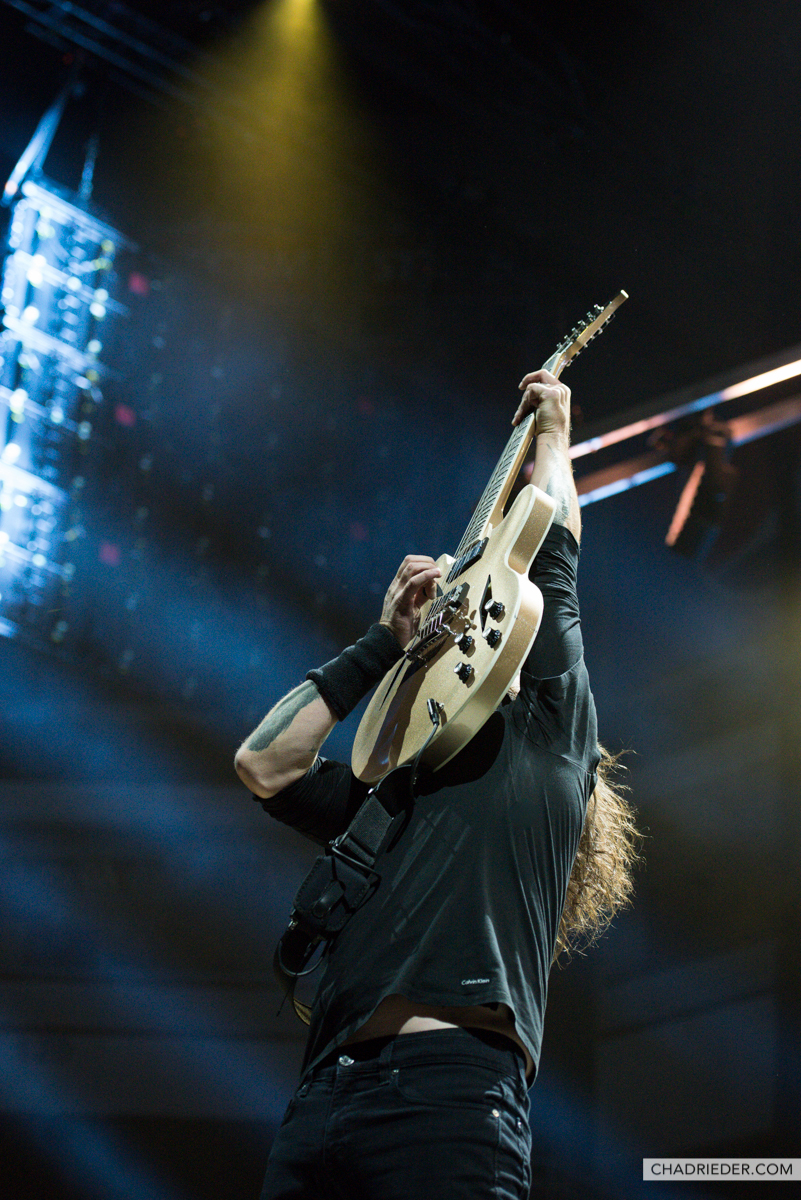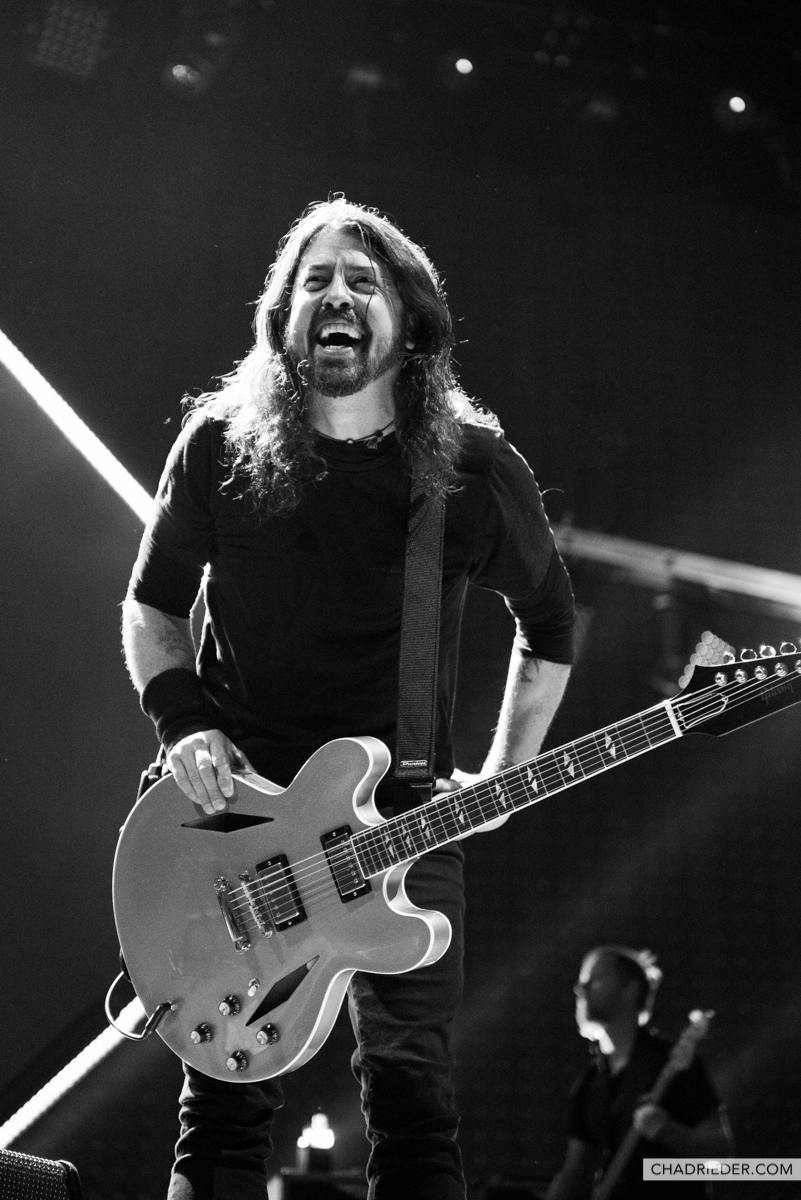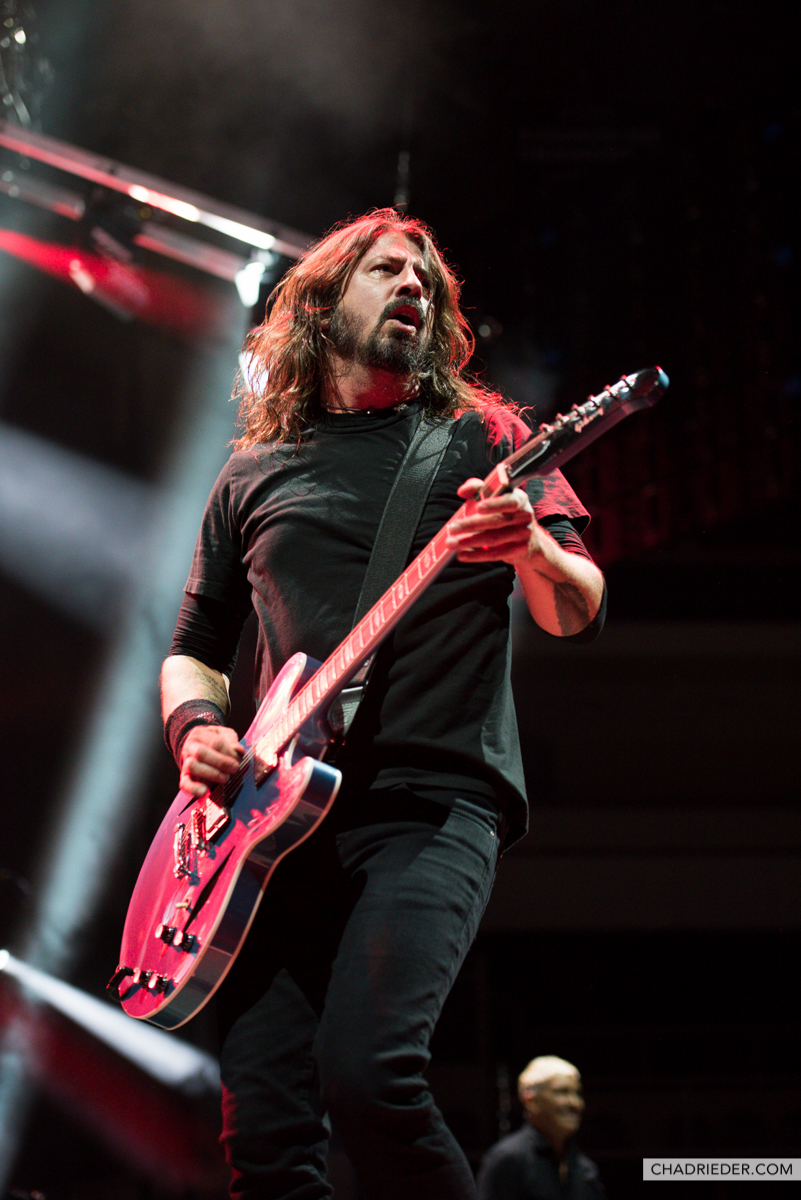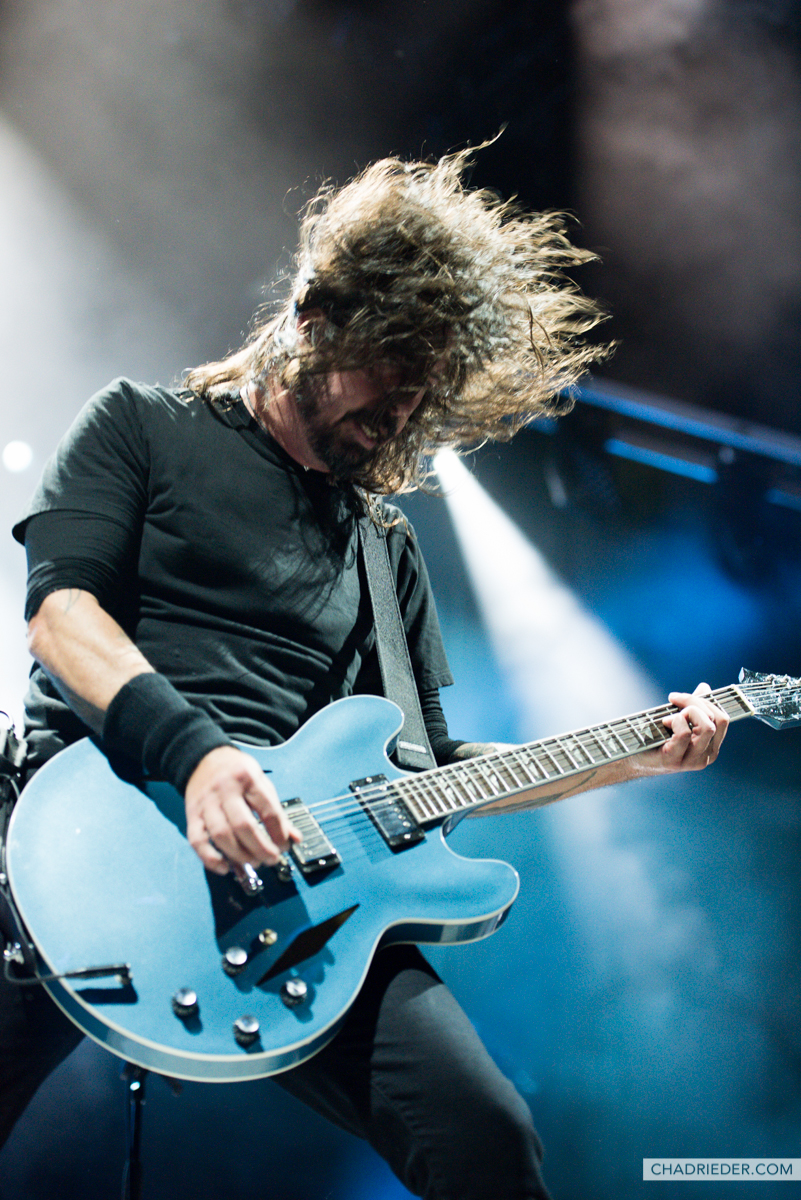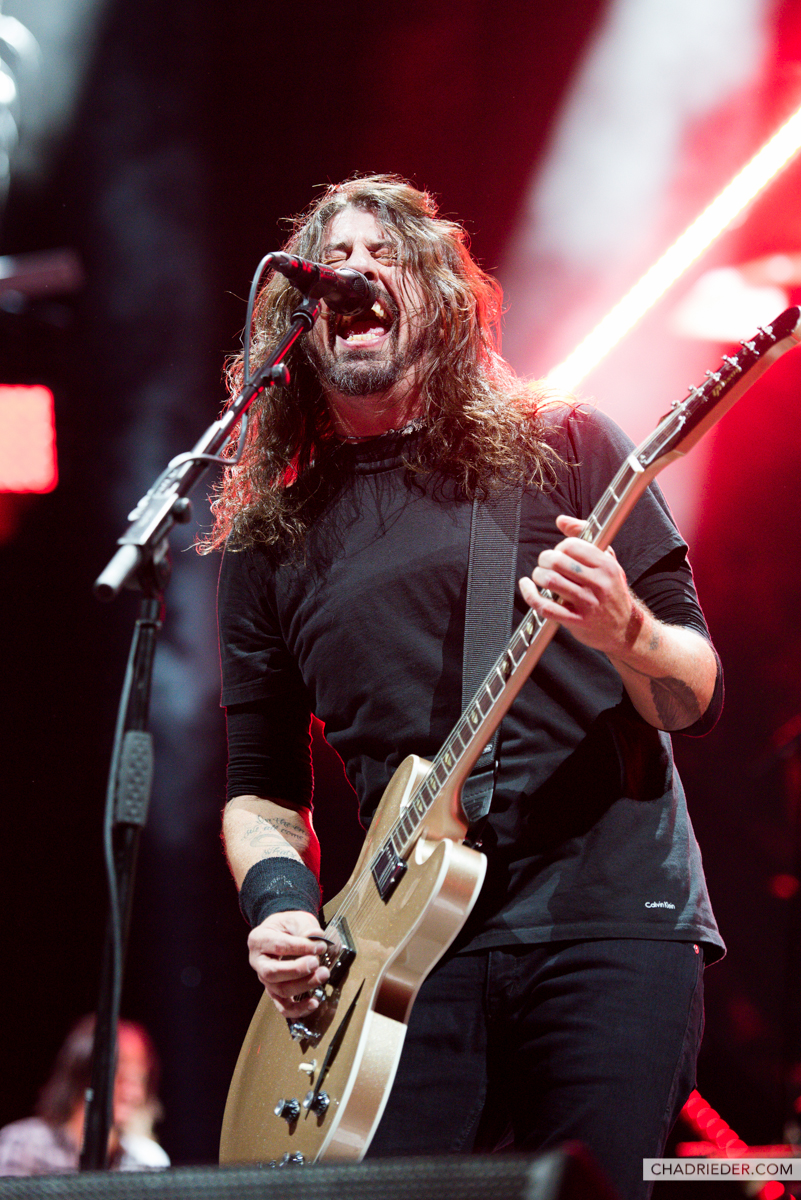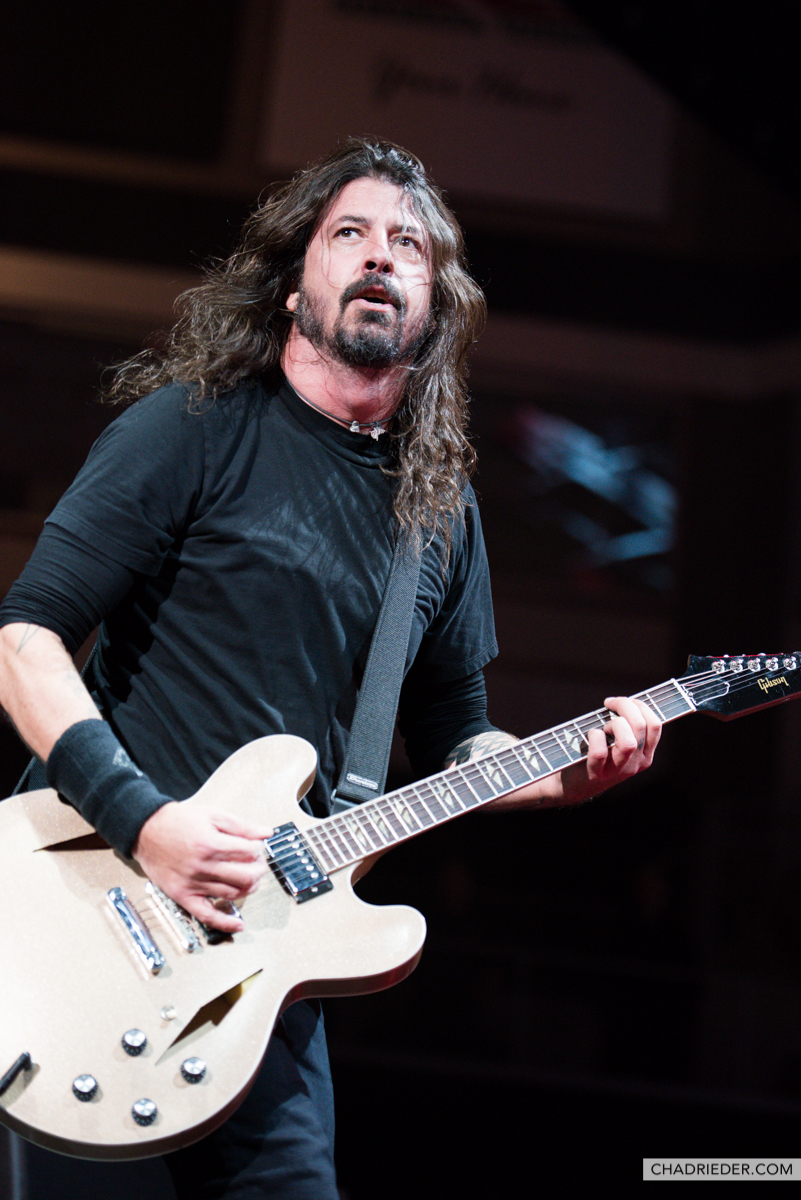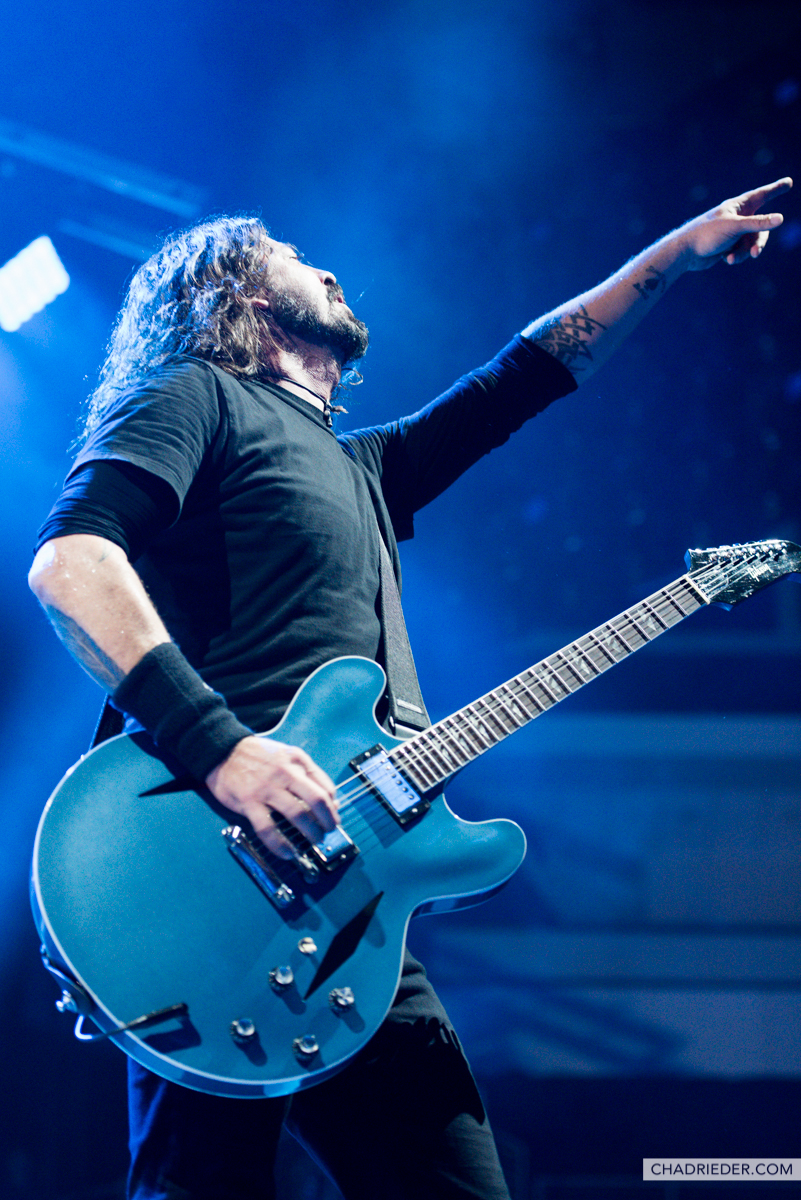 Setlist: Foo Fighters at Denny Sanford Premier Center in Sioux Falls, SD on Saturday, November 11, 2017
Everlong, Monkey Wrench, Learn to Fly, The Pretender, The Sky Is a Neighborhood, Rope, Sunday Rain, My Hero, These Days, Walk, Run, Under My Wheels1, You're the One That I Want / Jump / Blitzkrieg Bop, Under Pressure2, All My Life, Arlandria, Times Like These, Breakout, Breakdown3, Best of You
Encore: Dirty Water, This Is a Call, Let There Be Rock4
1 Alice Cooper cover, Chris on vocals
2 Queen cover, Taylor on vocals / Dave on drums
3 Tom Petty & the Heartbreakers cover
4 AC/DC cover