Dinosaur Jr. gets loud at sold out First Avenue
Standing forth with Dumbledore-esque grey hair and commanding equal power with an array of Fender guitars, J Mascis is a legend in his own right. His band Dinosaur Jr. has prevailed once again with their excellent 2016 release Give a Glimpse of What Yer Not. They brought those new tunes, along with a large handful of previous hits to a sold out First Avenue in downtown Minneapolis on Friday, October 7. The band sounded fantastic.
Backed by stacks of Marshall speakers, both Mascis and bassist Lou Barlow laid down a thundering amount of power while drummer Murph kept a rock-solid upbeat throughout the entire performance. With the sheer amount of volume, the band's instruments packed a punch, at times drowning out the vocals a bit. "Going Down" from Give a Glimpse of What Yer Not was crunchy and gorgeous inciting a small mosh pit on the middle of the club. But rather than moshing, the mostly 30+ aged crowd that grew up rocking to Dinosaur Jr. in the 90s, was respectful with a whole lot of head-bobbing going on.
Steve Gunn, who formerly backed Kurt Vile's band The Violators, opened the show. With little to no stage presence, it was up to the music to get the crowd warmed up. Although his set was a little flat to start, it did progress nicely by the end. "Ancient Jules", the noodly-guitar rock song sounded quite nice before he and his band left the stage for Dinosaur Jr. Dinosaur Jr. took the stage at 10:15pm and my ears are still ringing.
Dinosaur Jr. at First Avenue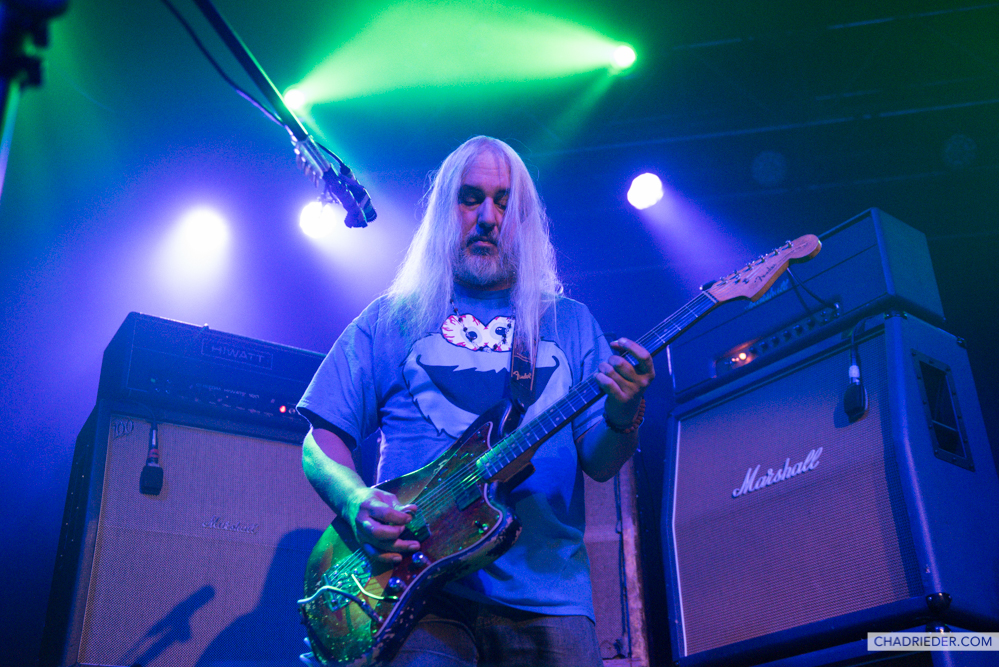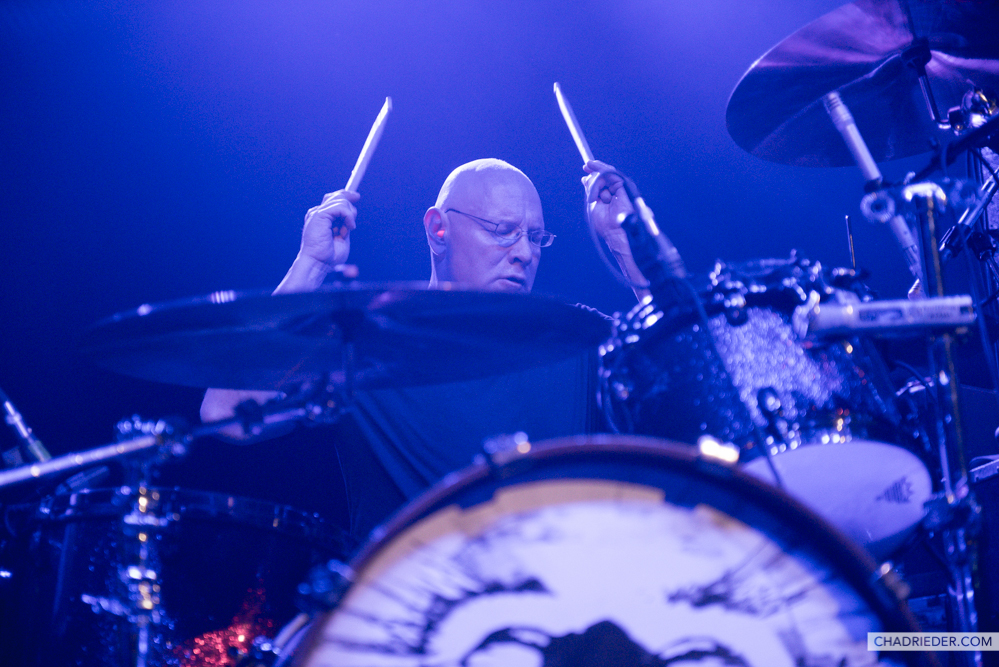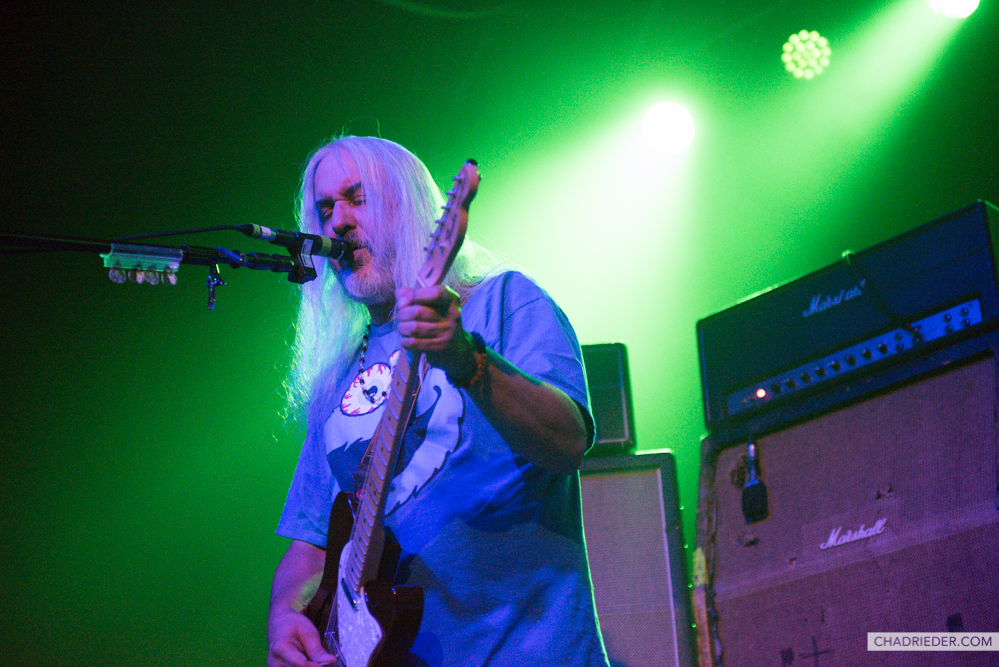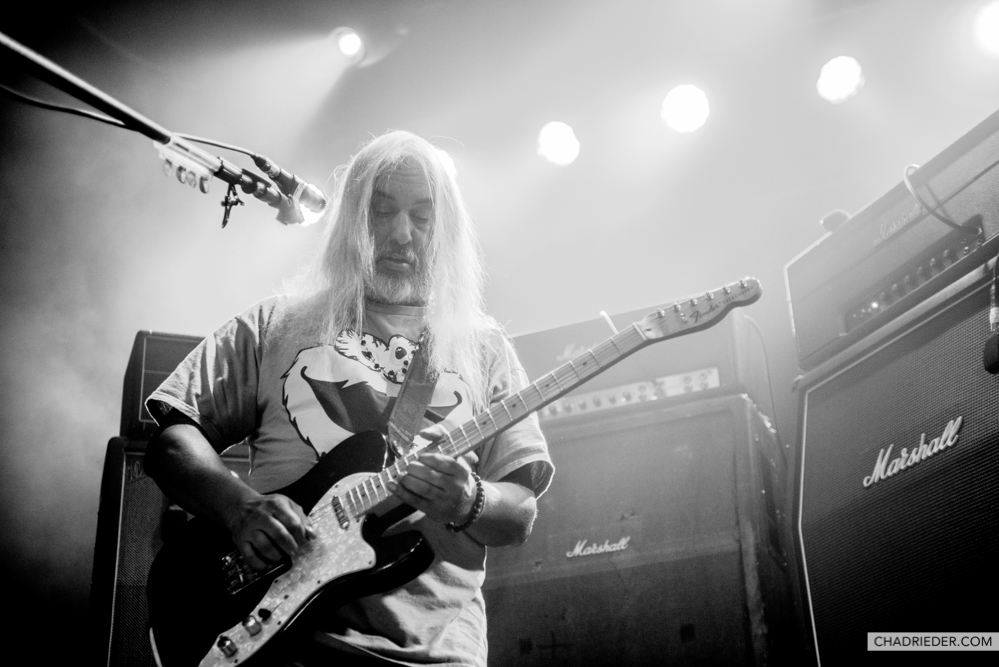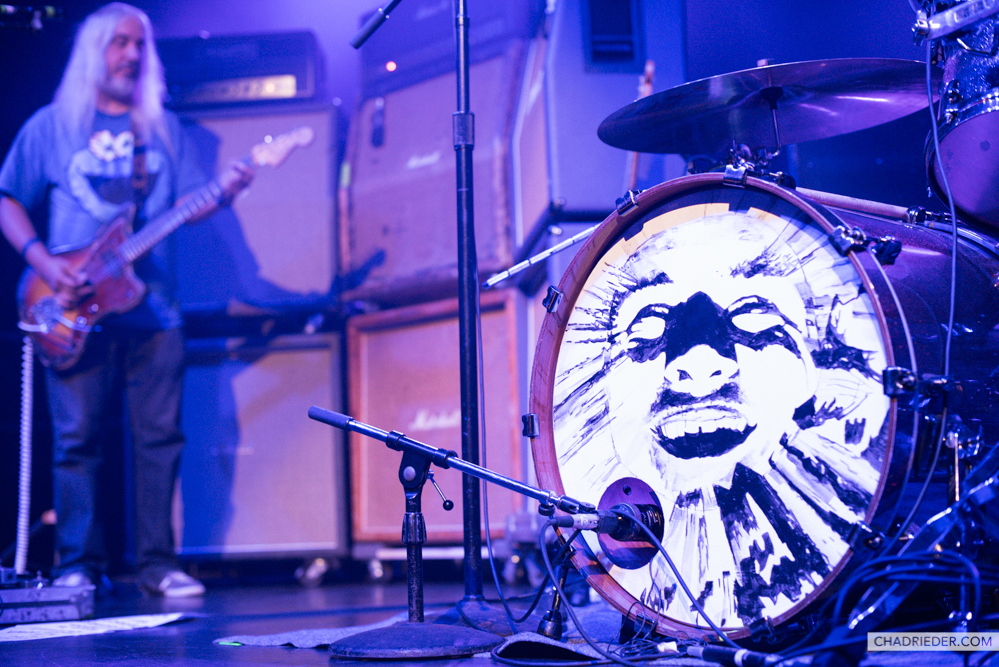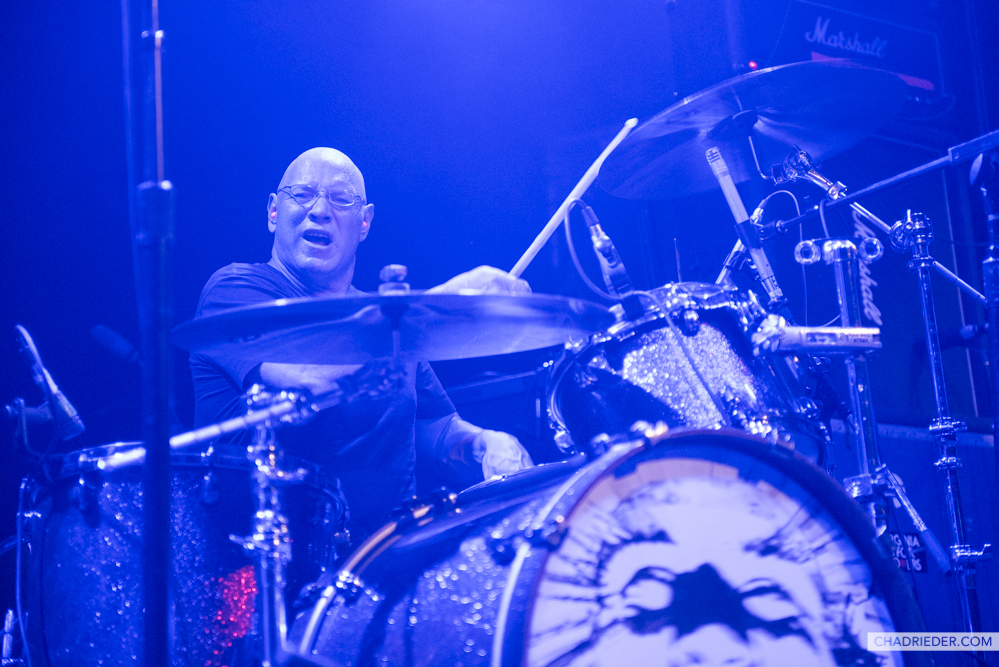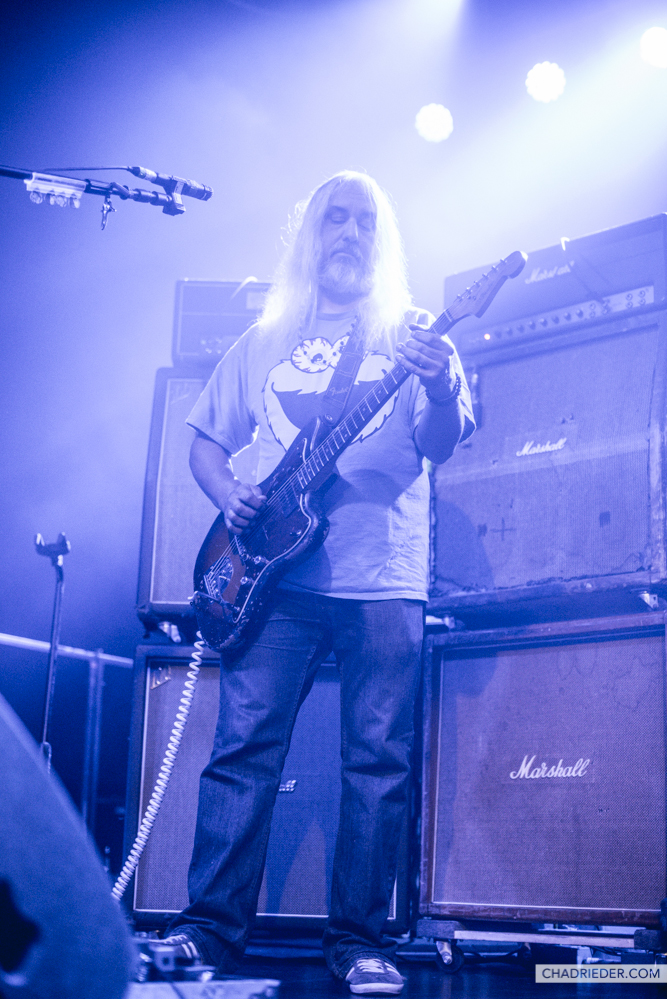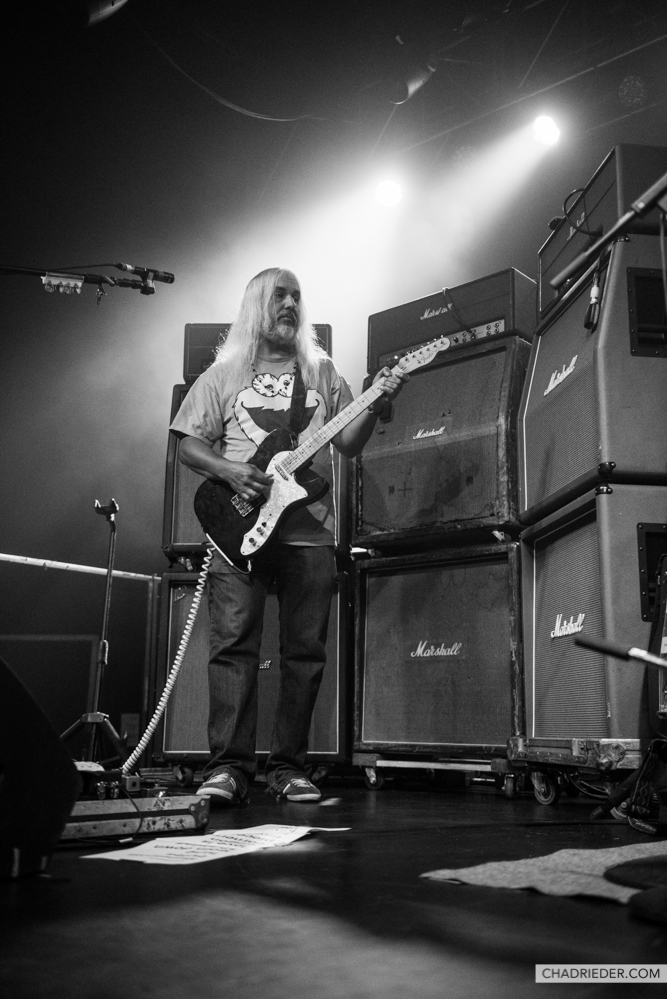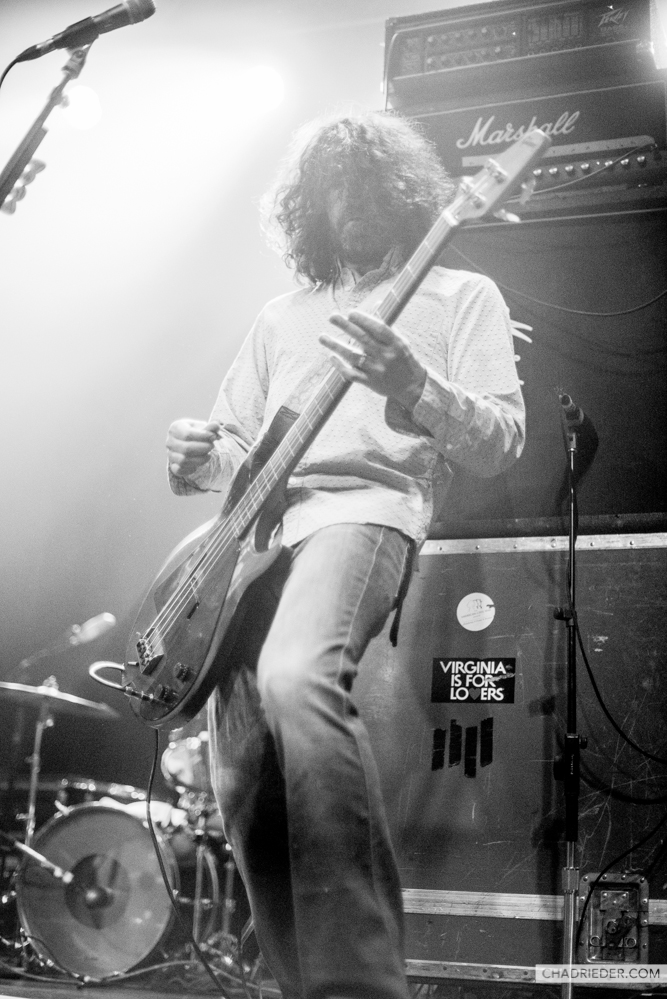 Steve Gunn